If Clifton Harris misses a court date, he goes to jail.
That's what happened two years ago.
Harris, 43, has mental illness issues. He lives in Higginsville with his 69-year-old mother, Sharon, who supports them on her Social Security income.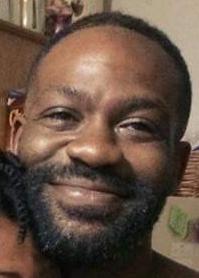 In January 2016, he was charged with a low-level misdemeanor for second-degree property damage. According to the probable cause statement, Higginsville police suspected Harris of picking up a rock from a flower bed near the police station parking lot, and tossing it at a police car. One of the police cars had a small hole in a passenger window.
Video placed him in the area, but, according to the probable cause statement, didn't show him throwing a rock. Harris was arrested and put in jail, with bail set at $10,000.
Harris sat in the Lafayette County Jail for four months. In May 2016, represented by a public defender, he pleaded guilty and was given a 100-day jail sentence, nearly all of which he had already served. Harris received a $2,000 bill for his jail time. Once he got out of jail, the monthly hearings began.
As is common throughout rural Missouri, Associate Circuit Judge Kelly Rose scheduled Harris for monthly "show cause hearings" where he had to appear and either make a payment on his outstanding jail bill, or explain why he couldn't. If he didn't show up, he'd go to jail.
That's what happened two years ago this month. Harris missed a hearing. A warrant was issued for his arrest. He was arrested and jailed over the Christmas holiday. He bailed out in January, when the monthly hearings continued.
Harris is and was unemployed. His mom makes payments when she can.
"Sometimes $50, sometimes $100," Sharon Harris tells me. "Lately things have been tight, so I've only paid closer to $35."
Her son's mental issues and struggles with alcohol — he's seeking treatment for both, she says — make it hard for him to hold a job. He tried barber college but that didn't work. For the past seven years, he's been living with his mother.
"I don't see why he has to keep going to court every month," she says. Sharon uses her Social Security income to try to keep him out of jail. "It's really getting hard for me to try to pay it."
On Nov. 16, there was another hearing in Harris' case, but this time, he didn't need to be there.
Earlier this year, Matthew Mueller of the state public defender's office started representing Harris. Mueller is the senior bond litigation counsel for the public defender's office. He's traveling the state representing indigent defendants, who, like Harris, end up on the hook for thousands of dollars in debt after serving their jail time, and are threatened with more jail by judges if they can't afford to pay the bill. One of Mueller's cases before a state appeals court involves another Lafayette County man who was jailed by Rose in a similar case because he missed a hearing to discuss his payment.
The hearing in Harris' case was to discuss Mueller's attempt to depose his caseworker. The way Mueller sees it, if Harris is forced to come to court every month under the penalty of contempt of court if he doesn't show up or can't pay, he'd like to force the issue with a trial. So he sought to depose the caseworker to make his case that Harris can't afford to pay his board bill.
The prosecutor in the case, Kristen Hilbrenner, filed a motion to quash the deposition.
On Nov. 16, Mueller showed up in court for the hearing to argue various motions. Hilbrenner was there, too.
According to court records, she called the clerk and ruled in favor of the prosecutor.
Perhaps Rose was chagrined by the letter she received from Mueller's boss the night before the hearing. One of the motions scheduled to be argued that day was a motion for sanctions against Mueller for entering the case. Some Missouri prosecutors and judges aren't happy that the public defender's office is entering cases — after they have been adjudicated — where defendants are still being called before judges every month over payments for jail bills.
"What I have asked Mr. Mueller to do is quite straightforward," wrote Michael Barrett, head of the Missouri State Public Defender's office. "His role is to intervene on behalf of poor persons who are compelled to appear before you for the sole purpose of making payments to the court, payments that they may not be able to afford, in order to ensure that they receive due process and an ability-to-pay hearing as required by Bearden v. Georgia before they may be incarcerated. Certainly, this type of representation is the meat and potatoes of what we do here at MSPD."
These cases, Barrett writes, make it harder for indigent defendants to actually obtain the employment that might help them pay the debt that hangs as an albatross, tethering them to a court system simply because they are poor.
"I would be remiss if I failed to point out some regrettable irony, which is how difficult it must be to gain the type of steady employment that would allow poor persons to meet their financial obligations when they must continue to appear in your court monthly, for at least half a day or more, not because they have engaged in further criminal conduct, but because they continue to be the same poor person who first appeared in your court unable to afford either an attorney to represent them or enough money to gain their pretrial release by posting bond," he wrote to Rose.
There are no hearings scheduled in Harris' case at the moment.
Perhaps the judge decided she has more important things to do than serve as the county's debt collector.
Jailed for being poor is Missouri epidemic: A series of columns from Tony Messenger
Tony Messenger has written about Missouri cases where people were charged for their time in jail or on probation, then owe more money than their fines or court costs. 
From City Hall to the Capitol, metro columnist Tony Messenger shines light on what public officials are doing, tells stories of the disaffected, and brings voice to the issues that matter.