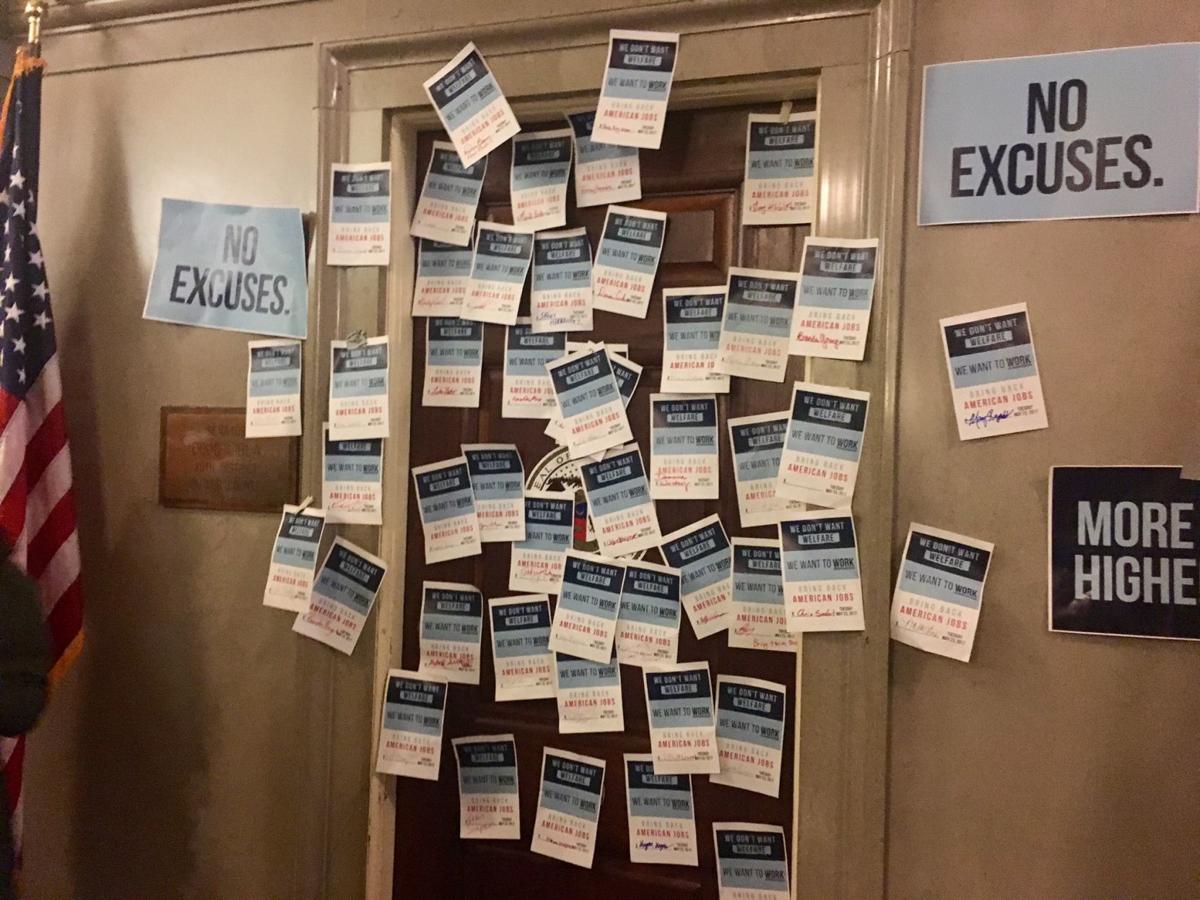 I don't pay much attention to my electric bill most months.
But a couple of times a year — after a cold snap in January or a heat wave in August — I see the bill went up and I check it more carefully. That's when the other charges stand out. The customer charge, whatever that is. The fuel adjustment charge. The city tax. They all add up.
Some of those charges are there because the Legislature wanted consumers to know what they are paying when the monopoly utility company such as Ameren Missouri sends your bill.
Now one lawmaker wants one more line broken out.
Call it the dark-money surcharge.
On Thursday, state Sen. Doug Libla, R-Poplar Bluff, asked the Public Service Commission to subpoena records from Ameren Missouri and force the investor-owned utility to tell the state how much money it has spent this year trying to pass a piece of legislation that will make it significantly easier for the company to raise rates on consumers.
Ameren and its phalanx of dozens of lobbyists say that the bill is about modernizing the grid, and, yes, it will make it easier for Ameren and other power companies to do that. But it comes with a cost: higher rates, easier profits, and less accountability.
It's that last piece — the accountability — that spurred Libla's unusual letter.
Ameren is one of the Missouri companies that is known to have given money to Gov. Eric Greitens' secretive inaugural fund, Committee for a New Missouri. Greitens is the first governor in state history to not disclose how much money was raised for his inauguration. And on its heels, he started a new dark-money fund called A New Missouri, which has been supporting his agenda, including running advertisements attacking some of the people who have opposed Ameren's bill, such as Sen. Rob Schaaf, R-St. Joseph.
Both Schaaf and Libla believe the Ameren bill is bad for consumers, and they believe Ameren is buying the legislation through campaign donations. With one week left in the session, and the bill poised to pass the House, Libla wants the PSC to make Ameren show its cards.
It's a power the commissioners who regulate utilities in Missouri have.
Over the past several months, a similar battle has been waged in Arizona, where consumer groups believe the major power company there has spent millions in dark money to elect regulators friendly to the company. One commissioner sought disclosure of those donations. He was blocked by a judge because the entire commission didn't join him in the request.
Missouri law allows one commissioner to make the request. It's not as if Ameren Missouri doesn't have the right to spend money on campaign donations. But there is a reason the "fuel surcharge" shows on your bill. It's because when the PSC made it easier for Ameren to recoup its costs when gas prices rise, the company also had to show consumers why they were paying more.
If the Legislature — bought off, Schaaf says, by Ameren donations — is going to make it easier for the utility to raise rates, Libla wants consumers to know how much money the company spent to make that happen.
All he needs is one Public Service Commissioner to file the subpoena: Daniel Hall, Ryan Silvey, Scott Rupp, Bill Kenney, Maida Coleman. Any one of them could exercise independence and courage and seek disclosure of the dark money.
Momentum would be on their side.
The same day that Libla sent Hall a letter asking him to investigate Ameren's dark-money donations, the Missouri Ethics Commission issued an opinion that could also open them up. The commission says that if a nonprofit organization (such as A New Missouri) passes money on to other candidates or committees and that money is ultimately used to support a candidate or ballot issue, then the original donors must be disclosed.
The ruling elevates a law already on the books in Missouri that has been ignored for too long. It says that donors and committees can't seek to obscure the original source of campaign donations.
Indeed, that happens every day in Missouri politics. It's become commonplace, like telling lawmakers that a utility bill is about modernization when it's really about something else.
That was the point Libla made Thursday at a news conference announcing his letter to Hall seeking disclosure of Ameren Missouri's dark-money trail.
"I and others have contended all along that it is not about the grid, it is about the greed," Libla said.
Last year, Ameren Missouri CEO Warner Baxter earned $8 million, a 22 percent raise over the previous year. One of the reasons the increase was so substantial is Ameren continues to outperform similar companies in shareholder value.
Meanwhile, while many utilities across the country have refunded millions of dollars to consumers as a result of the new federal tax law, Ameren's holding on to your cash, as a wedge to force the Legislature to do its bidding.
Libla wants to know why. Seems like a fair question.