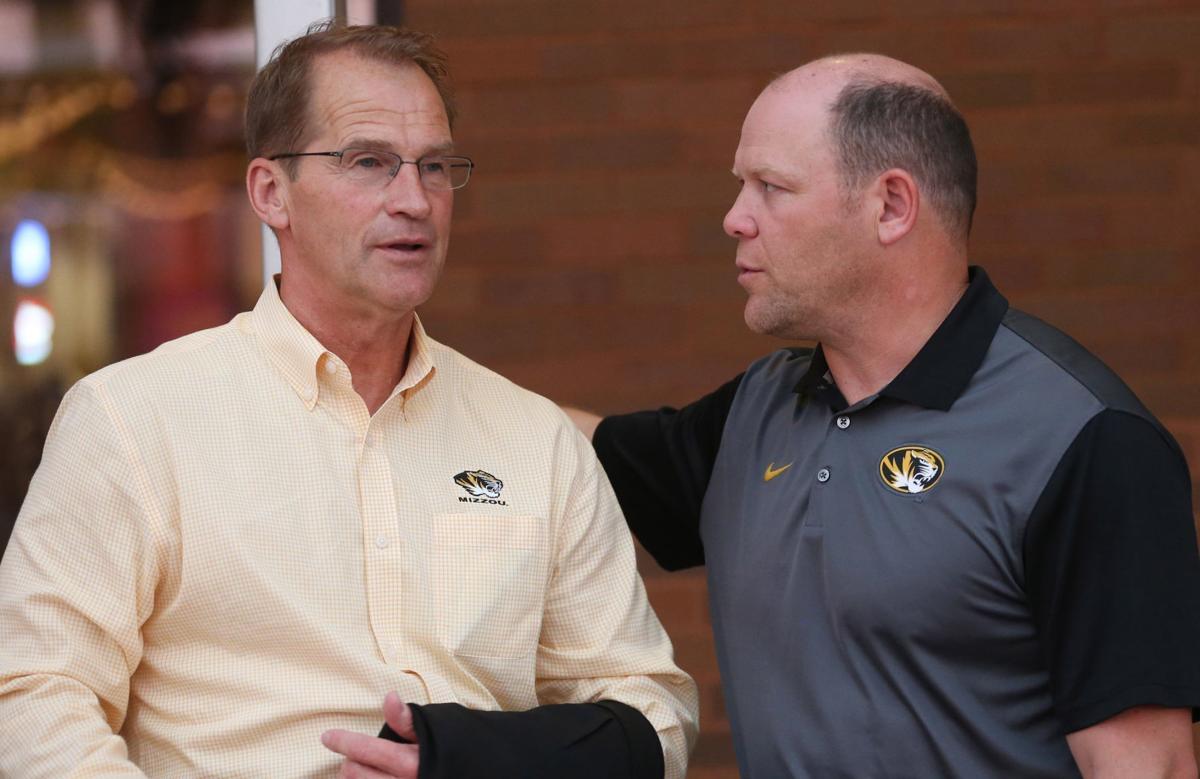 Missouri politicians are mad at the NCAA.
Missouri House resolution mad.
Because the University of Missouri athletic department cheated, and they aren't happy that it ended up costing $10 million or more in revenue.
State Sen. Caleb Rowden, R-Columbia, called the NCAA a "fraud" because Mizzou's punishment was more severe than other universities who broke similar rules. (It was.) Gov. Mike Parson called for "significant reforms" of the NCAA. (He's right.) U.S. Sen. Roy Blunt — whose son, Andy, lobbies for the university — said the NCAA is punishing current players for actions "they had nothing to do with." (This is what always happens.)
Some state representatives, including Rep. Greg Razer, D-Kansas City, say they plan to file a resolution expressing the House's displeasure with the NCAA. (It's an empty gesture.)
Of course the NCAA news came just a couple of days before MU Athletic Director Jim Sterk fired head football Coach Barry Odom, and all attention turned to coming up with millions of dollars from boosters to pay for his buyout and hire a bigger name who will come with his own even bigger golden parachute.
When it comes to public universities and lawmaker outrage, only one thing really matters: Winning.
But here's hoping that Razer files his resolution, and that all the politicians who expressed their anger with the NCAA the other day participate in a rousing debate in next year's legislative session. Because, the truth is, the lawmakers in the Missouri Capitol should be mad at somebody related to the University of Missouri and its other college and university cohorts in the state:
For years, the Missouri Legislature has underfunded higher education in the state. Going into last session, for instance, Missouri ranked 45th in the nation in per capita funding for its colleges and universities.
"This must change," Missouri State University President Cliff Smart told lawmakers last year. His campus in southwest Missouri, Smart said, was particularly affected by the poor state funding.
Indeed, the result — in Missouri and elsewhere — of declining state support for higher education across the country is massive tuition increases that have become, in effect, back-door taxes on the middle class. It's why there is a trillion-dollar bubble ready to burst in student and parent loans. It's why Democratic candidates for president are talking about free education for American college students. Never mind that Elizabeth Warren and Bernie Sanders and Pete Buttigieg are debating where to draw the line in terms of who gets free college. That they are talking about it highlights the point: America is failing its institutions of public higher education and the students and parents taking out outrageous loans to attend state colleges and universities.
"We got into this crisis because state governments and the federal government decided that instead of treating higher education like our public school system — free and accessible to all Americans — they'd rather cut taxes for billionaires and giant corporations and offload the cost of higher education onto students and their families. The student debt crisis is the direct result of this failed experiment."
This would be a great topic to attract the outrage of Missouri politicians, where the percentage of the state budget supporting higher education has long been in decline, but money for tax credits and tax cuts always seems plentiful.
Instead, year after year, they ignore the state's moribund commitment to the education of its future workforce.
Last year, Smart's plea fell on deaf ears again. Oh, sure, there were some increases in certain pots of money headed to higher education institutions.
But Missouri still lost ground. It now ranks 46th in the nation in per capita funding for higher education.
Lawmakers have only themselves to blame.