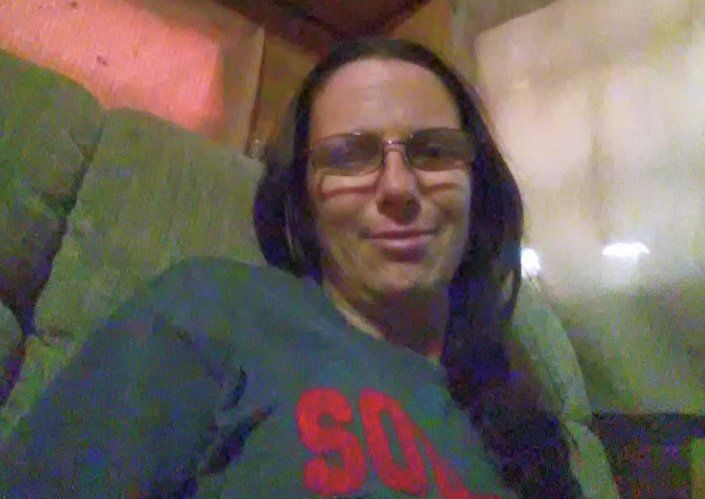 Tamara Tidwell wants her $60 back.
She paid it to the Mississippi County Circuit Court on Dec. 1, 2017, for a bill she never should have received.
Tidwell lives in Anniston, Mo., a tiny southeast Missouri town of about 230 people. It's nearly a three-hour drive from St. Louis, just east of Sikeston. She has two children, 13 and 6, but they live nearby with her mother. Tidwell sees them regularly. She was diagnosed with an intellectual development disability as a child, and lives on $721 a month in SSI disability payments from the federal government.
In 2010, Tidwell was charged with second-degree burglary, a felony. She pleaded guilty, and Judge David Andrew Dolan gave her a five-year prison sentence, with five years of probation. But Dolan suspended imposition of sentence, meaning that if Tidwell served her probation without a violation, she wouldn't go to prison.
That's not what happened.
A couple of years later, she picked up another burglary charge. Tidwell went to prison on a probation violation. She did 120 days and was released.
"It's been a hard road," she told me recently. "Really hard."
What happened next goes a long way toward explaining how difficult it is going to be to unwind the debtors prison scheme that has become so common in many rural Missouri counties. In most Missouri counties, if you're convicted of a misdemeanor and do time in the county jail, the county gives you a bill for that time, generally around $50 a day. If you can't afford to pay it, the local judge schedules you for payment review hearings once a month or once a quarter. Miss a hearing, or don't make payments, and you might go to jail.
But the system has a built-in incentive for counties to try to convict you of a felony.
In Missouri, if you go to prison for a felony, and you are indigent, as the majority of outstate defendants are, then the state pays for any time you spent in the county jail. Some lawmakers and judges have long recognized the perverse incentive which causes prosecutors to overcharge so that counties can get a check from the state.
That's what happened in Tidwell's case. Because she was indigent, Mississippi County taxed her county jail bill of $920.26 to the state. The state paid the bill.
But when Tidwell got out of prison, Dolan and the county decided that wasn't good enough. They sent her a bill and scheduled her to appear before the court to make payments on the $920.26 that had already been picked up by taxpayers.
Three times, Dolan scheduled Tidwell to appear. Three times, she didn't appear and got arrested and tossed in jail again.
"I am disabled," Tidwell told Dolan last August. "No vehicle. No transportation."
"How did you get here today?" he asked.
"I called a ride," Tidwell answered.
"Then you have transportation."
According to a transcript of the hearing, the judge didn't take too kindly to Matthew Mueller, the senior bond litigation counsel for the state public defender's office, fighting for Tidwell.
"She has got to come back and see me in October, like all the rest of those people," Dolan said, referring to his full courtroom. "Anybody that wants to sign up and get on this guy's program that owes court costs, go ahead and meet him outside the hall. I am sure he will be able to provide those services for you, just like he did Ms. Tidwell."
Before Mueller and Tidwell left court that day, Dolan offered a final dig, after Mueller explained why he was representing Tidwell and so many others like her, in an attempt to get the appeals court to rule that judges have no right to keep requiring poor defendants to come to court month after month just to make payments on jail bills they'll never be able to afford.
"You haven't won any of them, have you?" Dolan asked.
He was right. But not any longer.
In December, the Court of Appeals, Western District, issued an unequivocal ruling that the "payment review hearings" used by Dolan and other judges to collect jail bills are not legal. The Missouri Supreme Court has since taken up that case and another, and scheduled arguments for next month.
Dolan, perhaps recognizing that he is on the wrong side of history, has canceled further hearings in Tidwell's case.
Her appeal is moving forward anyway. Sure, it's only $60, but if she doesn't get that money back, it means counties can continue to double dip, billing the state because the defendant can't afford to pay, and then billing the defendant anyway, just because some judges believe they are above the law.
Jailed for being poor is Missouri epidemic: A series of columns from Tony Messenger
Tony Messenger has written about Missouri cases where people were charged for their time in jail or on probation, then owe more money than their fines or court costs.