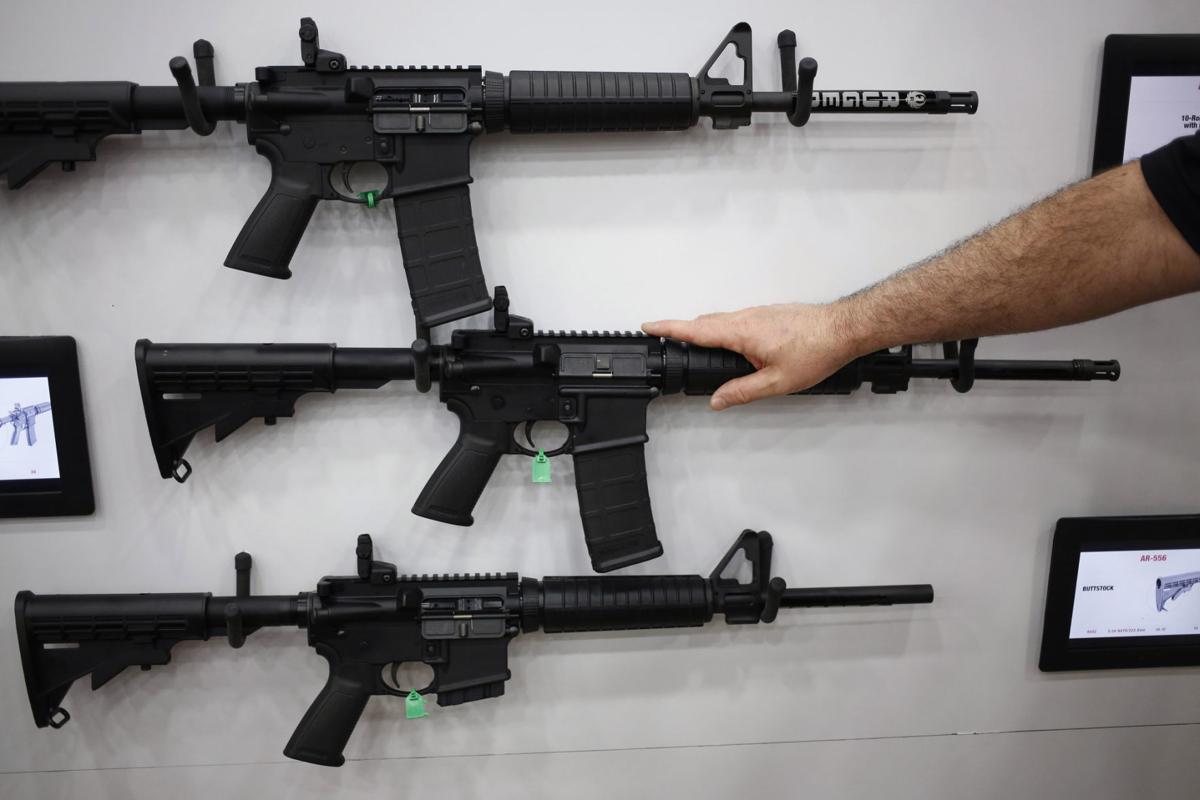 Missouri Republicans advancing gun-porn legislation on behalf of the Russians, er, the National Rifle Association, have a new name for their effort.
Put them all in one big bill and call them: Not a Good Choice.
Those were the words of an intoxicated Republican Senate staffer after police responded to an incident in a Jefferson City bar in the early morning hours last week.
As first reported by the Post-Dispatch's Kurt Erickson, Jared Brown, who is the chief of staff to Sen. Justin Brown, R-Rolla, was involved in a barroom altercation when a loaded 9 mm Ruger pistol he was carrying fell to the ground.
When police arrived at Spectators Bar and Grill, a "visibly intoxicated" Brown acknowledged that bringing the gun into the bar was "not a good choice."
And yet, it seems, most Republicans in the Missouri Legislature want to make that choice easier. In a passel of bills filed this year mostly intended to inoculate members of the GOP from primary challenges on the right, lawmakers are pushing legislation that would make it easier to bring guns into bars, churches and businesses, onto college campuses, into schools, and yes, into day care centers.
There's even a bill that would require every adult in Missouri between the ages of 18 and 35 to own an AR-15 semi-automatic rifle, the assault weapon of choice among mass shooters in this country. I assumed the bill was a joke, a satire meant to draw attention to the surreal nature of the gun debate in the Show-Me state, but the legislative assistant of the sponsor, Rep. Andrew McDaniel, R-Deering, assures me it is a real, serious bill.
McDaniel, a former deputy sheriff in Pemiscot County, also has filed a bill that would require every adult in Missouri who can legally possess a firearm to purchase one.
Both bills require the state to make a tax credit available for the purchase of such guns. What a deal. Cut poor kids off of Medicaid at a rate higher than any state in the nation, but make sure their parents and teachers and day care providers have guns and assault weapons.
It's Obamacare for guns, but without any of the health benefits.
When it comes to the often obscene nature of Missouri's gun debate, it helps to consider gun bills in context — not just the late-night context of what gun-toting lawmakers and their aides are up to while getting drunk in the capital city — but the context of other legislation they are proposing.
Take college campuses, for instance. An effort pushed by lobbyist Richard McIntosh and now 19 other lobbyists, and funded at least in part by St. Louis billionaire David Steward, who is a trustee of Washington University, would gut Title IX protections for women who have reported being sexually assaulted. Every major university, private and public, in Missouri, opposes the legislation, as do advocates for women. They say it will have a chilling effect on women reporting such assaults and seeking protection from campus officials.
Now, if the gun-porn advocates have their way, campus rapists will also be well armed.
So, too, will the day care workers that Gov. Mike Parson and Attorney General Eric Schmitt want to investigate for allegedly holding a "fight club" among the children in their care.
Surely adding guns to that mix will make Missouri a safer place.
Or maybe that, too, would not be a good choice.
It turns out, Brown might not have actually meant those words when he used them in talking to Jefferson City police last week. Later in the conversation, according to the police report, he said, "I wish my gun was closer — I woulda used it."
Of course, if McDaniel has his way, next time Brown walks into Spectators, he'll also have an AR-15 by his side.