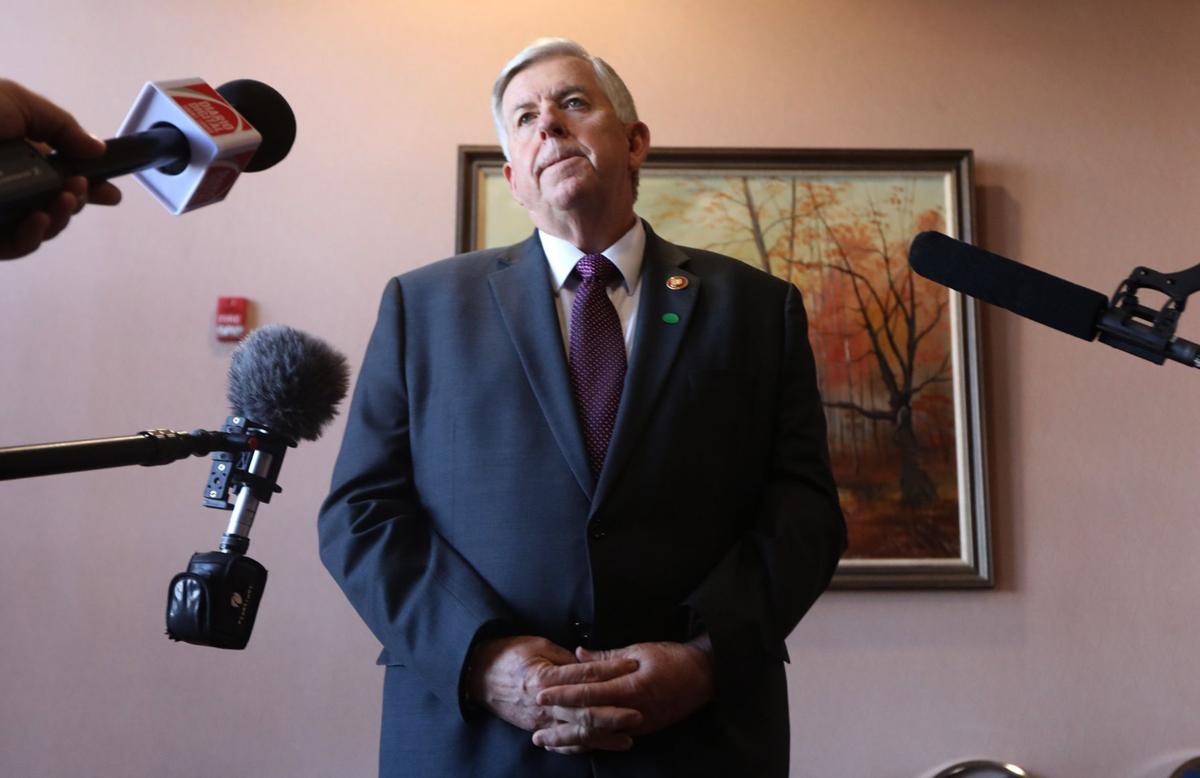 What poor people and working people in Missouri need is a consultant.
That's where all the money is.
In the past few weeks, let alone the past couple of years, Gov. Mike Parson has made his position clear: If you are poor, even if you work for a living, government money is not for you. He refused to expand Medicaid, even after voters added such a requirement to the Missouri Constitution. That leaves about 275,000 people who live under the federal poverty line without health care, unless a lawsuit filed last week to force Parson's hand is successful.
Many of those people are from rural Missouri, places like McDonald and Nodaway counties, where rural Republicans in effect called their own constituents lazy and stupid, and said they didn't deserve the health care benefits that would be paid almost entirely by the federal government.
Parson also is cutting unemployment payments to Missourians who are out of work, refusing to pass on the $300 in additional weekly benefits approved by Congress and paid for by taxpayers. That money was intended to help people get by during the pandemic. Parson's action is particularly curious because he rushed to provide the extra aid when it was first offered by former President Donald Trump, in late 2020, even before it was approved by Congress.
His argument, like that of a few other Republican governors who are trying to make a political point at the expense of their constituents, is that the April jobs report was less positive than expected, so they believe — with little data to back them up — that people are choosing to stay unemployed because of the federal benefits.
Shortly after Parson decided to cut the benefit, he retweeted a study from payroll company Paychex that showed Missouri allegedly has the highest small-business wage growth in the country. The study probably has as much validity as one monthly jobs report that may well be adjusted up or down in the future. But for the sake of argument, let's assume it's accurate. Parson also noted that the unemployment rate in Missouri dropped in April. So, those data points would seem to indicate the unemployment benefits aren't keeping people from getting back to work, at least in Missouri.
And those who are working — like corrections officers and other unionized state employees — have been given the cold shoulder by Parson. He refuses to negotiate union contracts among various state employee groups who are some of the lowest-paid state workers in the nation.
A judge last week ordered Parson back to the bargaining table.
This will probably be an opportunity for the governor to find a consultant to give him expensive advice on how to avoid paying the workers. That, it seems, is becoming a Parson specialty. Last week, my colleague Kurt Erickson reported that Parson paid a California consultant nearly $6 million to help the state navigate the surge of unemployment during the pandemic. That would pay a lot of unemployment benefits.
Then there's the $800,000 paid to another consultant to evaluate and recognize state employees, some of whom are working without a union contract because Parson won't negotiate with them. And the more than $2 million paid to a Virginia-based consultant to help with vaccination rollout, while Missouri consistently has ranked as one of the lowest performing states in the country.
That's money well spent. In Parson's mind, at least.
It doesn't take a consultant to identify a couple of easy steps that would help Missouri's employment as well as its economic situation: Expanding Medicaid would bring an influx of billions of federal dollars and help people keep existing jobs and obtain better ones. Paying decent union wages would put money in the hands of working families so they can contribute to Missouri's economic revival.
Getting Missouri out of the bottom of the barrel when it comes to funding higher education could stave off the middle-class tax hike coming Missouri parents' way next fall in the form of tuition hikes approved by the University of Missouri Board of Curators last week.
If only there were a consultant — who could overcharge the state government by millions of dollars — who could explain these things to the governor, then the working families of this state might have a chance to get a better return on their investment.