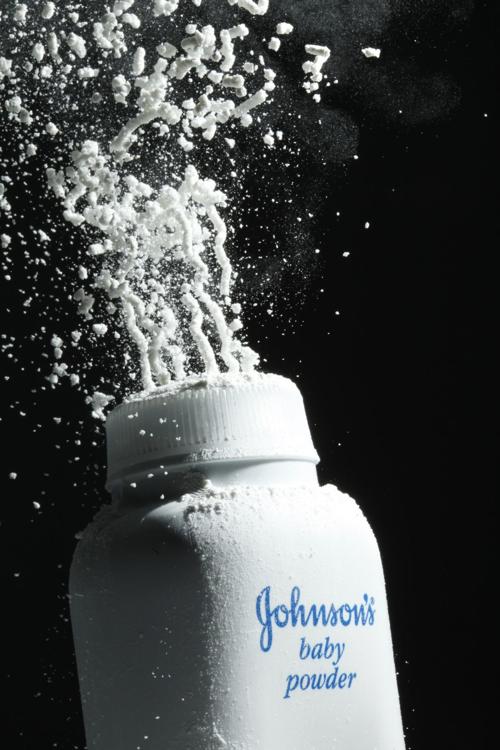 Two years ago, as Johnson & Johnson was battling a lawsuit in a St. Louis courtroom, and the U.S. Chamber of Commerce was waging a political battle to make it harder to file the sort of legal actions the seller of baby powder and other talcum powder products was facing, the company made a $1.6 million bet on its future.
Shortly after representatives of Johnson & Johnson congratulated Chamber officials for placing an op-ed in a Missouri newspaper advocating for tort reform, the company wrote two checks totaling that amount to the Chamber's "Institute for Legal Reform," which produces op-eds and research often cited by lawmakers in referring to St. Louis as a "judicial hellhole."
Those donations backfired. In April, they were cited by attorney Eric Holland in the very lawsuit Johnson & Johnson was trying to fight. According to transcripts of a hearing held April 24 before St. Louis Circuit Judge Rex Burlison, the donations help make the case that the company should face liability in Missouri, Holland argued.
Now, the Chamber is trying to get Missouri lawmakers to make it more difficult for such lawsuits to be filed in the state by changing "joinder" rules that allow out-of-state consumers to join with Missourians as part of a class action. The effort is angering some residents in the same city that produced the jury that ruled against the company. That's because emails from those residents are being sent to lawmakers arguing for a change in law that they say they never sent or authorized.
"I absolutely did not send such an email," says Amanda Jo Skinner. "I'm not happy that my name and addresses were used." She says she doesn't know how her email and address ended up on the letter that was sent to her state lawmaker.
Skinner, 35, lives in the Northampton neighborhood in the city. She is one of 14 people whose emails landed in the inbox of state Rep. Peter Merideth, D-St. Louis, in September. The emails were all copies of a letter posted on the StandUnited.org website, sponsored by the Chamber, asking lawmakers to change the law and citing the Johnson & Johnson verdict .
Last month, I reported that four Missouri lawmakers, one Republican and three Democrats, had received such emails. None of the four lawmakers, Merideth; Rep. Mark Ellebrecht, D-Liberty; Rep. Doug Beck, D-Affton; nor Rep. Jay Barnes, R-Jefferson City, has found any constituent who says he or she sent the letter and agree with its contents.
After that column was published, both the Chamber and the parent company of StandUnited — Intermarkets Inc. — began internal investigations. In a series of letters and emails to the Post-Dispatch from company executives and outside attorneys, the Chamber and Intermarkets said they believe that everybody whose name ended up on a letter sent to a Missouri lawmaker specifically went to the StandUnited website, signed up, sent the letter and received a confirmation email.
"The U.S. Chamber has always conducted its advocacy campaigns with integrity, and in a straightforward and open manner," said Bryan Quigley, senior vice president for strategic communications with the Chamber's Institute for Legal Reform. "Anyone who uses these online tools knows exactly who we are and what we stand for. The Chamber has not and never would steal peoples' identities in order to further an advocacy effort."
Michael Loy, the chief operating officer for Intermarkets, says that every person whose name I gave him from either my previous column or this one "affirmatively" signed into the StandUnited website to sign and send the letter to lawmakers.
"StandUnited takes data verification and integrity very seriously," Loy wrote. "To sign any petition to be delivered to an elected official, the StandUnited platform requires an affirmative opt-in by the signer, including providing their name, email, full mailing address, and phone number."
For Nick Watkins, who lives in Tower Grove South, that statement doesn't ring true. His name and address were on a letter, and he says he is positive that he never sent it.
"I did not request (Merideth) take any legislative position related to class action lawsuits," Watkins says, "and have never visited or corresponded with an organization named StandUnited. It is upsetting."
The same is true for Eric Wilson, who used to rent a Tower Grove South house that is currently under renovation. He says he never sent a letter to his lawmaker, never signed a petition and never went to the StandUnited.org website.
In each case, an attorney for Intermarks says, based on its forensic investigation, somebody with the same email and IP addresses as Skinner, Watkins and Wilson created a StandUnited account and consented to sending the letter to their state lawmaker. In two of the cases, the attorney wrote, the St. Louis residents came to the StandUnited site through a third-party marketing firm called React2Media.
A forensic analysis commissioned by the Chamber's attorney reports that someone using the actual email addresses did sign in to the StandUnited site and did authorize the emails, and it says that the petition is consistent with their social media history.
The process the attorneys for the company and the Chamber described are identical to the experience of Jeremy Cady. He lives in Cole County and sent a letter to his state representative using the StandUnited website. Cady responded to my September column on Facebook, and agreed to email me a copy of the confirmation email he received from StandUnited.
In Cady's case, the process worked as intended. But with some Missouri residents reporting that their names have ended up on letters that they don't agree with and didn't send, it puts lawmakers in a difficult spot.
On one hand, the Chamber and its vendors steadfastly deny any misconduct on their part, or any knowledge that these emails were not from the identified senders. On the other hand, Missouri legislators have received emails from constituents who say they didn't send them.
In most cases, legislative aides of lawmakers gather such letters and report to the elected representatives how many people wrote in favor or opposed to a particular issue. But if people's names are ending up on letters that they say they didn't send, it "undermines the process," says Ellebracht. "It needs to be stopped."
From City Hall to the Capitol, metro columnist Tony Messenger shines light on what public officials are doing, tells stories of the disaffected, and brings voice to the issues that matter.