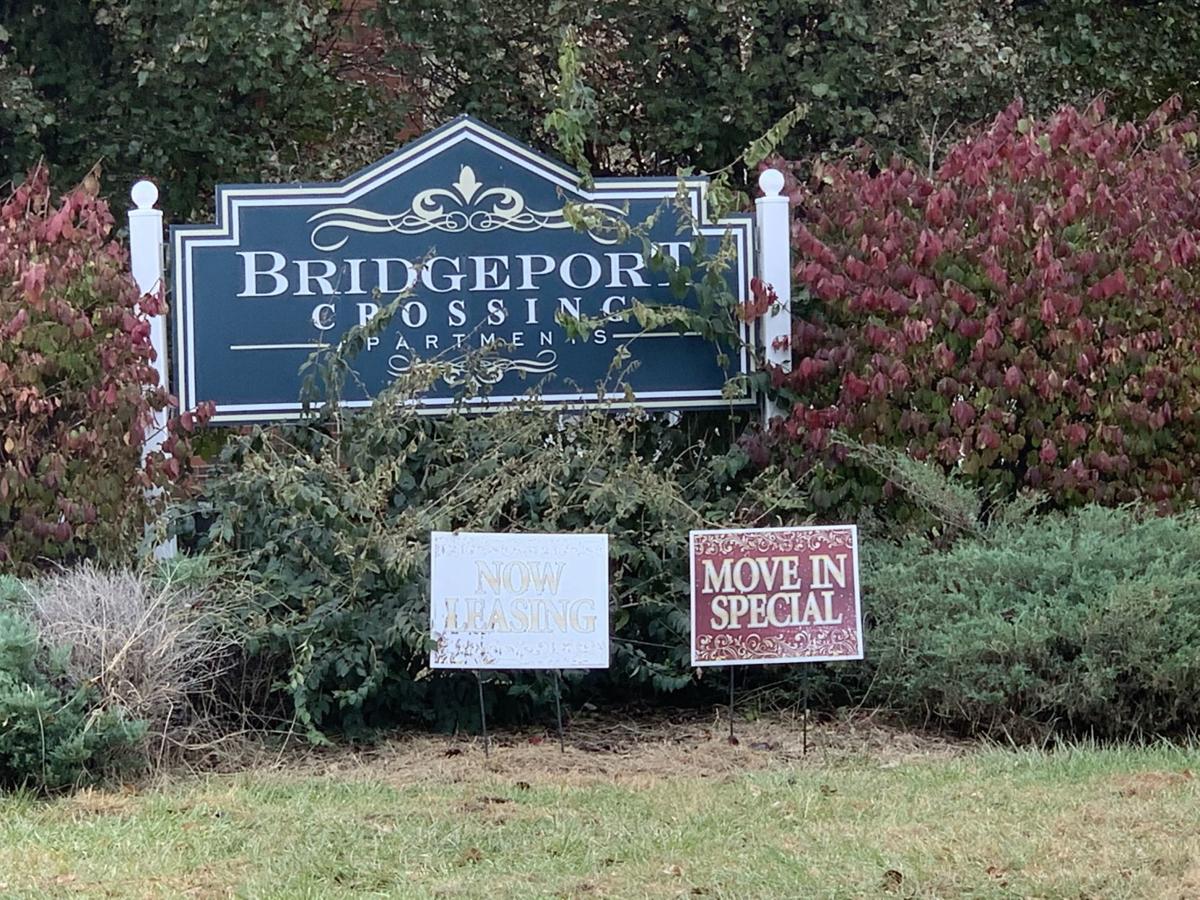 Vanessilla Henderson needed just one word to characterize the harsh reality at the Bridgeport Crossing Apartments in the months since landlord T.E.H. Realty stopped performing even the most basic maintenance at the complex.
That's the word Henderson wrote on the memo line in the money order she had made out for last month's rent. She's living with her 23-year-old daughter, Eboni Robinson, at the complex on Natural Bridge Road in Bridgeton. Like two dozen or more of their neighbors, they haven't had heat since October.
This month, Henderson paid only half the rent. In retrospect, she said Thursday outside Bridgeton Municipal Court, she wishes she hadn't paid anything at all.
"They haven't fixed anything," Henderson said. "When it rains, the water comes through the back window."
Henderson was in court because the city of Bridgeton has cited T.E.H. Realty for ordinance violations for failure to provide heat to many of its residents. Henderson was one of three tenants in the 300-unit complex to show up in court Thursday, hoping to tell their stories.
Sandra Hornsby was there. She's the 72-year-old retiree I wrote about last week who sleeps in her chair in the living room because her bedroom is just too cold. Like most others in the complex who have had their gas turned off or have nonworking furnaces, she turns on the oven and space heaters during the day, then turns everything off before bedtime, wraps up in blankets, and prays it isn't a particularly cold night.
Derrick Collins was in court, too. The 26-year-old has heat but no water.
He tried to withhold his rent a couple of months ago because of all the problems, but T.E.H Realty threatened him with eviction and took him to court.
For months, the company has been quick to threaten tenants at its multiple locations throughout the St. Louis region, often leaving illegal notes telling people to vacate their apartments within 48 hours with no legal process.
But when T.E.H. Realty found itself on the other side of the law, it didn't even show up.
"Is there anybody here from that corporation?" asked Judge Joseph Larrew as he called the case.
No attorney has entered an appearance on behalf of the Israel-based real estate investment company, prosecutor Jack Duepner told the judge.
The city sent a summons to the company's U.S. headquarters in Reading, Pennsylvania, he said. They dropped a copy off with the manager at Bridgeport Crossing, too.
The property manager said she'd forward it to the landlord.
"She also indicated that she was not getting paid," Duepner said of the property manager.
Such is the case across the region, where T.E.H. Realty has missed payroll for its own employees.
Because the judge couldn't determine whether the landlord had properly been served a summons by Thursday morning, the tenants didn't get their day in court. Perhaps Duepner will just show up in St. Louis County Circuit Court to serve the company on Dec. 5.
That's the next day for the landlord-tenant docket; T.E.H. Realty has 11 cases in which the company is suing its tenants for back rent.
Many of the tenants are represented by Robert Swearingen, a lawyer with the nonprofit Legal Services of Eastern Missouri, which has been seeking to protect the rights of the residents living in uninhabitable conditions but threatened with eviction if they don't pay a landlord unwilling to maintain its properties.
Collins knows that story too well. This summer, with no air conditioning and no working water, he withheld his rent. In no time he was served with eviction papers.
"Their lawyer called up and threatened me," he said.
Now the threats are coming fast and furious, and they are directed squarely at the rogue landlord that owns thousands of low-income rental units in St. Louis, Kansas City and Indianapolis.
On Thursday morning, U.S. Sen. Josh Hawley, a Republican, was the latest to join the fray.
.@SenatorNasheed you're right. This is outrageous. Home = life = dignity. No resident should be denied her or his home like this. I'm writing today to the US Attorney to ask the Office to open an investigation & I'm asking the Dept of Housing and Urban Development to do the same https://t.co/9obdRAqylu

— Josh Hawley (@HawleyMO) November 21, 2019
He responded on the social media site Twitter to a tweet from state Sen. Jamilah Nasheed, a St. Louis Democrat, who had retweeted my column about Hornsby and suggested the U.S. attorney should investigate.
"This is outrageous," Hawley wrote. "No resident should be denied her or his home like this."
Later that day, citing Post-Dispatch reports, Hawley sent letters to both the U.S. attorney and the U.S. Department of Housing and Urban Development requesting a "thorough investigation."
After court, Hornsby, Henderson and Collins returned home to the reality they share with hundreds, if not thousands, of others just like them.
No heat. No water. No landlord.
Big apartment owner faces complaints across St. Louis area
T.E.H. Realty acquired a dozen big apartment complexes here since 2014. Those apartments are an important provider of affordable housing in the St. Louis area, but many are in bad shape. The Post-Dispatch has chronicled efforts by tenants and others to address those conditions. 
From City Hall to the Capitol, metro columnist Tony Messenger shines light on what public officials are doing, tells stories of the disaffected, and brings voice to the issues that matter.