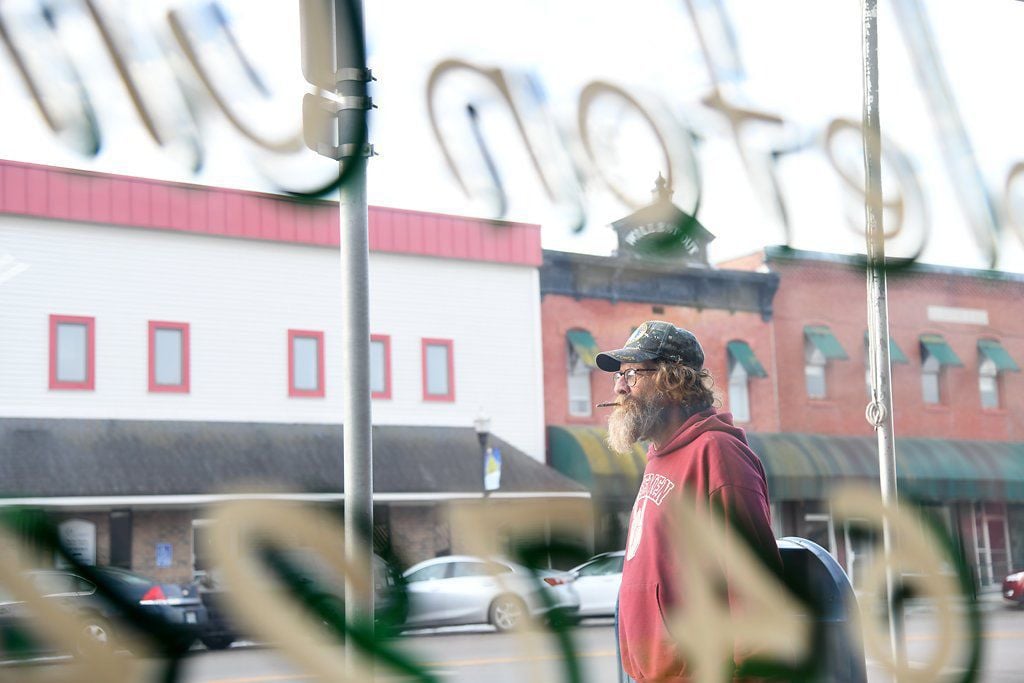 George Richey's tangle with the law began like so many others in Missouri.
Richey, 57, of Appleton City, pleaded guilty in 2015 to violating an order of protection. St. Clair County Associate Circuit Court Judge Jerry Rellihan sentenced Richey to 90 days in jail.
Then he got the bill: $3,150 for his stay behind bars.
Richey, whose story was featured last month in the Columbia Missourian, was represented by a public defender. He was indigent. Broke. Poor.
Such is the case for all of Matthew Mueller's clients. Mueller is the senior bond litigation counsel for the Missouri State Public Defender's Office. Over the past couple of years, he has been filing appeals in cases like Richey's. After Richey couldn't afford to pay his jail bill, Rellihan scheduled a series of payment review hearings, forcing Richey to come back to court and make a payment or explain why he couldn't. When he missed a hearing he got tossed in jail again, and got a new bill for more than $2,200. The judge, like so many others in Missouri, was treating the jail bill like a fine or a court cost.
Mueller argues it is neither of those things.
The American Civil Liberties Union has filed amicus briefs in Mueller's appeals cases, arguing that the practice creates unconstitutional debtors prisons, putting hundreds, if not thousands of Missourians behind bars simply because they can't afford to pay.
Soon, the Missouri Supreme Court will decide if Mueller and the ACLU are right.
In December, the court decided to fast track Richey's case, bypassing the Court of Appeals, which had ruled in a similar case involving a Lafayette County man that the practice of charging board bills and then using the criminal courts to try to collect them is unlawful.
This week, Mueller and the ACLU gained a powerful ally.
On Monday, in his first major legal act as Missouri Attorney General Eric Schmitt filed an amicus brief in Richey's case, arguing that the practice that is common in most rural counties in the state "is unauthorized by law and must end."
In the amicus brief, Schmitt references the series of columns I've written in the past year on this debtors prison scheme. He writes that "such cases reflect excessively harsh attempts to extract jail debt from inmates of limited means, and that taxing jail debt as court costs in such cases is ultimately self-defeating as a policy matter."
For Schmitt, a Republican, this is not new ground.
In 2015 as a state senator from Glendale, Schmitt sponsored Senate Bill 5, which reined in similar abusive practices in municipal courts, primarily in St. Louis County. That law, a response to the unrest in Ferguson following the 2014 killing of Michael Brown, limited the amount of yearly revenue cities can capture from traffic infractions to 20 percent of a municipal budget, and it stopped the practice of threatening jail time to those who fell behind on their bills.
For decades, it had not been uncommon for poor, black residents of St. Louis County to spend days or weeks in jail simply because they couldn't afford to pay for tickets. Their inability to pay led to more warrants and more jail time.
At the time, Schmitt referred to the practice as "taxation by citation" and he accused cities of using poor people as "ATMs" shaking them down for cash.
Now, as he joins with the public defender's office to try to stop a similar practice from taking place in rural associate circuit courts all over the state — affecting mostly poor, white people — he's using similar language.
"Courts should not be using the threat of jail time to generate funds for bloated big government budgets when other means of collection exist," Schmitt said in a news release after filing his amicus brief. "De facto debtors prisons have no place in Missouri, and I am proud to stand up against a system that seeks to treat its poorer citizens as ATMs."
With at least three state lawmakers — state Reps. Justin Hill, R-Lake Saint Louis, Bruce DeGroot, R-Chesterfield, and Mark Ellebracht, D-Liberty — sponsoring or co-sponsoring legislation on the debtors prison issue, that means that elements of all three branches of Missouri's government are now on the front lines of a civil rights battle that could have repercussions for a generation of folks stuck in poverty.
"No statute authorizes this practice," Schmitt wrote in his amicus brief, "and it lends itself to abuses that threaten the constitutional rights of Missouri citizens … It does little good, and potentially much harm, to threaten indigent persons with more jail time and debt when they are unable to pay."
Jailed for being poor is Missouri epidemic: A series of columns from Tony Messenger
Tony Messenger has written about Missouri cases where people were charged for their time in jail or on probation, then owe more money than their fines or court costs.