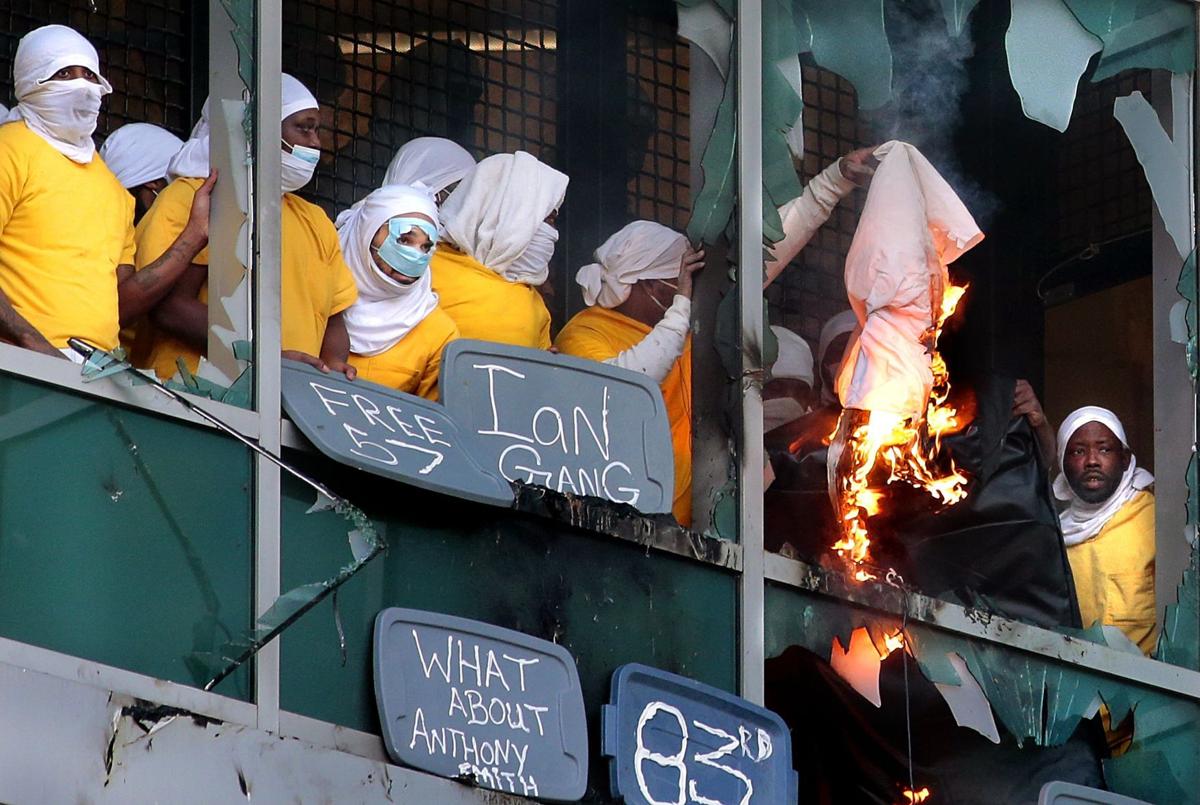 Associate Circuit Court Judge Lynne R. Perkins seemed annoyed.
It was Monday morning and the judge in the 22nd Circuit, the one that serves the city of St. Louis, had a busy docket of preliminary hearings. Every one of the cases that day involved a defendant who had been waiting more than 60 days for a preliminary hearing — that first opportunity in a criminal case when a defendant can face the evidence and have an opportunity to argue for their freedom.
Most of the defendants on Monday were in jail, in either the City Justice Center or the Medium Security Institution known colloquially as the workhouse.
"I understand this case is getting a little long in the tooth," Perkins said when the first case came before him. The defendant, Rafael Allred, faces assault and gun charges. He has been waiting 140 days for a preliminary hearing. There has long been an unwritten rule in the St. Louis Circuit Court that such hearings should be held within 90 days, but that's not what's been happening.
It's at least one reason that on March 1, the Missouri Supreme Court imposed a new rule that applies to all Missouri courts. The rule says that a preliminary hearing should occur within 30 days, on any case filed by a "complaint," if the defendant is incarcerated. If the defendant is free on bond, the time limit is 60 days. A continuance may only be granted after a "showing of good cause."
It's not unusual in St. Louis for a defendant to wait 140 days, or longer, for such a hearing. In fact, it's almost the average. According to figures from the Office of State Courts Administrator, felony defendants in St. Louis waited on average 139 days for a preliminary hearing last year, in cases that were filed by complaint, as compared to those taken first to a grand jury. For defendants who qualified for the public defender, the average wait was even longer — 146 days.
COVID-19 was only partly to blame. In 2019, the delay for similar defendants was 126 days.
That's unacceptable, says Matthew Mahaffey, the district public defender for St. Louis.
"That is an incredibly long time," Mahaffey says. "It's about five months before a criminally charged defendant can even begin fighting their case."
At least part of the issue is related to an anomaly in the St. Louis courts. Here, it is practice for the prosecuting attorney to file every case by complaint. That allows the office to issue a warrant and arrest a defendant. Theoretically it should start the clock ticking on holding a preliminary hearing. But in most of those cases, the prosecutor seeks delays, explaining to the judge that an indictment will be issued by a grand jury, a process conducted in secret that avoids a preliminary hearing.
Prosecutors often prefer the grand jury process, but in most jurisdictions it comes with a trade-off: defendants remain free until the indictment is issued. Not so in the city of St. Louis.
Mahaffey argues that the prosecutor needs to choose — file a complaint and hold a preliminary hearing, or file by grand jury indictment and wait to arrest people until after one is issued. Both Circuit Attorney Kim Gardner, who inherited the system from her predecessor, and the judges in the circuit, defend the process in St. Louis.
Mahaffey alerted me to the issue in February, after the latest jail disturbance at the City Justice Center. While jail officials refer to broken locks and staffing issues as key causes of the rioting that took place, Mahaffey and his fellow public defenders believe that having hundreds of defendants locked up without any real opportunity to argue the cases that put them behind bars must be considered one of the factors.
"It leads to situations in which people are so tired, so frustrated, it strips the fight out of them," Mahaffey says. And so defendants plead guilty in cases in which prosecutors don't even have enough evidence to win a preliminary hearing, just so they can get out of jail and get home to families, and back to jobs, and lives.
The new Missouri Supreme Court rule is supposed to help solve that problem, in the spirit of the concept that justice delayed is justice denied.
The early returns, on Day One, anyway, weren't good. Deandre Womack appeared before Perkins by video in jail. He was arrested July 1, 2020, eight months ago, on burglary charges. He hasn't had a preliminary hearing. No grand jury indictment has been issued. He was free on bond until last month when he was arrested after missing a hearing after several delays in the case. Assistant public defender Kristyn Skelly sought a dismissal of the charges, citing the new rule. Perkins issued a continuance. "A real short continuance," he added. Womack is due back to court on March 10.
So it was, too, for KaShaunn Johnson and Vada Cunningham. Both have been in jail since December with no preliminary hearing. Johnson is charged with domestic violence and unlawful possession of a firearm. Cunningham is charged with assault and unlawful possession of a firearm. Skelly said she was ready to proceed to preliminary hearing in both cases. The judge granted the prosecutor's requests for delay.
Perkins seemed bothered by the delays, but not so bothered to do anything about it.