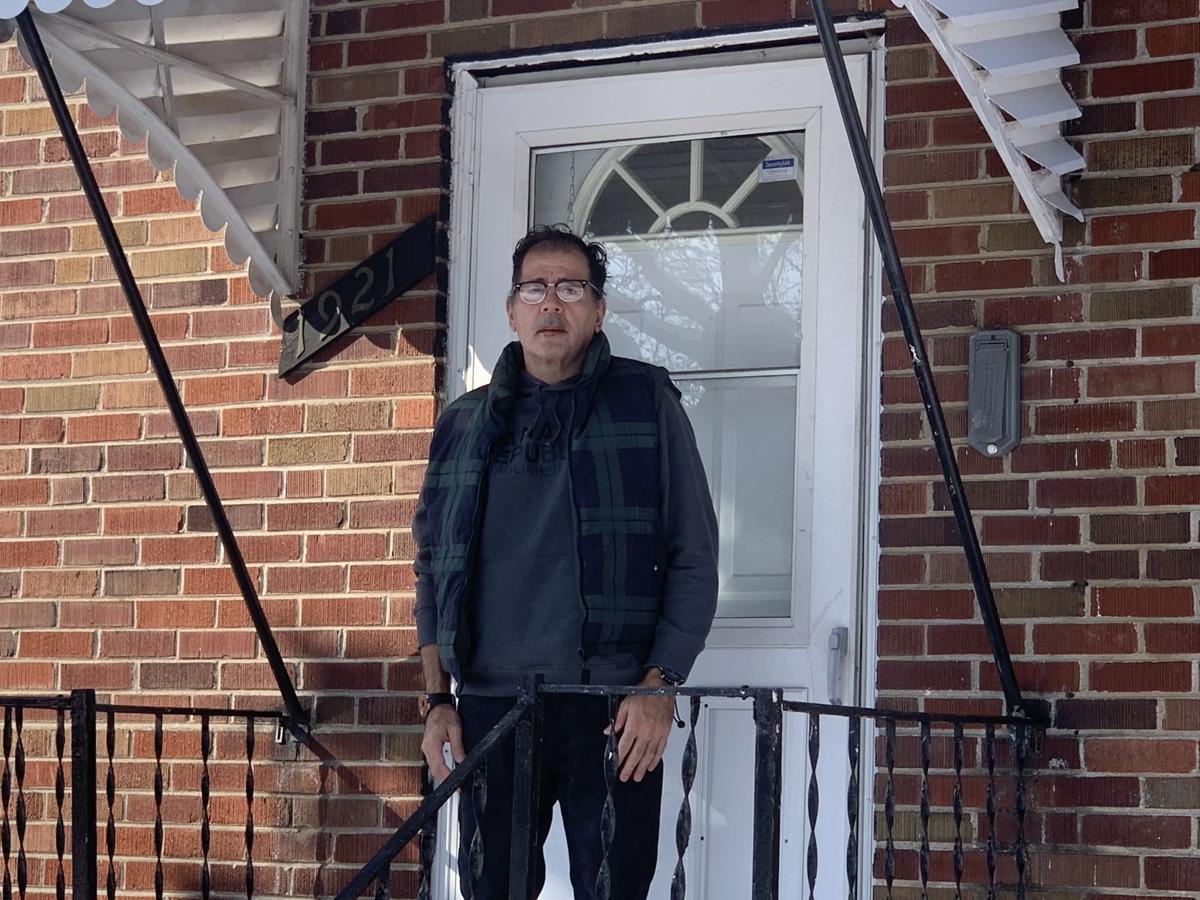 As David Zarrick gave me a tour of the Hanley Hills home where he lives, he carefully reached his hand out to cover the camera in the kitchen as we walked by.
It was put there by the owner of the house, Marvin Shelton, a man who pitches himself as a reverend and a therapist, a man who says he is called by God to help some of the most vulnerable members of society. Shelton owns several properties in the city of St. Louis and in St. Louis County that he runs as alleged "sober homes" to help people recover from addiction. He and his chief operating officer, Stacey Smith, run the homes through a nonprofit they started called The Community Counseling and Housing Services.
The home on Eagle Drive in Hanley Hills — where Zarrick has lived since March 2018 — is supposed to be the crown jewel of the "program."
"We are the 'good' house," Zarrick said.
He called me after I wrote about two of the bad houses, on Ashland and Beacon avenues in the city; homes that for the past couple of months have been without heat or power, housing men like Jason Wright, released from rehab, promised help and provided none.
"They promise all sorts of things that never come to fruition," Zarrick said.
Zarrick came to meet Shelton not because of addiction but struggles with mental health. He is bipolar and suffers from depression. He was getting treatment through the Psychiatric Stabilization Center on Delmar, which is affiliated with BJC HealthCare. Staff there helped with his housing placement when he was released.
Zarrick, 57, grew up on the south side of St. Louis, near the intersection of Grand and Arsenal. He graduated from SLU High School and then attended Regis University. He got a law degree from the Sturm College of Law at the University of Denver, and stayed in Denver where he practiced law, focusing on helping victims of abuse.
Zarrick knew the topic well, having been abused as a child. Eventually, his depression and bipolar conditions caught up with him. He left the practice of law, moved back to St. Louis, and sought treatment.
He lived with his mother for awhile before ending up in Shelton's home.
"They told a big tale about how wonderful their program was," Zarrick told me. "They gave me the hard sell."
Zarrick pays $500 a month rent, which comes out of his disability check. Many of the men just hand their disability checks right over to Shelton, he says.
When he moved into the red-brick home in Hanley Hills, it was a small, two-bedroom home with one bathroom. Soon, Shelton — using labor from some of the other people living in his homes — turned the dining room into another bedroom. Then he added two small bedrooms in the unfinished basement.
The crowded quarters soon was home to five men, some of them just out of prison, some out of drug rehab, and Zarrick. When somebody at the home got in trouble — drug use is rampant, he says — they'd get punished by being sent to one of the other, less adequate homes that Shelton owns.
This fall, even the Hanley Hills home had problems.
The utility bill wasn't paid and there was no heat for 17 days. And the one toilet in the home was clogged or broken. The men asked Shelton to send a plumber to fix it, but it didn't get fixed for three days.
"We had to go outside to do our business," Zarrick says.
Shelton didn't return calls seeking comment for this column.
But it's clear the health care community is aware that he is promising more than he can deliver.
June Fowler, a spokeswoman for BJC, said that case workers at the various BJC entities "became aware of deteriorating conditions and have been working to help relocate any residents that had been placed via a referral."
He has a new place to live in the new year, in part thanks to the efforts of BJC staff.
He feels "taken advantage of" by Shelton and Smith.
"It's not what I signed up for," Zarrick says. "I spent an inordinate amount of time talking to my therapist about the house and how it's run, rather than the things I should be talking about."