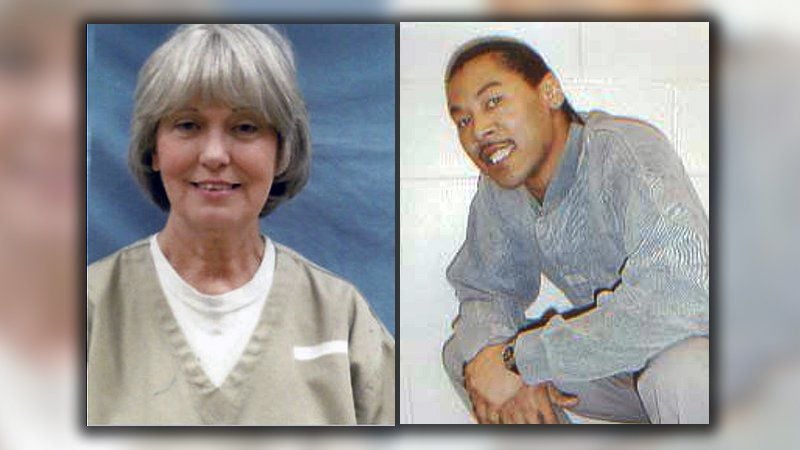 The pile of mail that greeted me after vacation was evenly split.
Half consisted of holiday cards from law firms, public relations agencies and political consultants.
The other half came from prison.
Christmas can be a hopeful time for incarcerated folks seeking either justice or mercy. It is the time when many governors traditionally apply that awesome power that allows them to pardon crimes or commute sentences in acts of clemency.
Eric Clemmons was hoping this was his time.
He wrote on Dec. 13, though I didn't see his letter until the new year.
"Another two years has passed but will this be clemency season?" Clemmons wrote. "I am now 58 years of age and have been imprisoned over 37 years! Has my time finally come? Will Parson's clemency pen remain silent?"
Clemmons was 21 when he was convicted by an all-white jury for killing Todd Weems, the son of a white pastor, who had wandered away from a party at the home of a St. Louis television personality. Clemmons swung the pipe that hit Weems in the head during a brawl.
In this way, he is like so many others who seek clemency.
He's guilty. He knows he is. But he seeks mercy.
That's what he deserves, federal judge Myron Bright wrote several governors ago.
"This is an unusual case," Bright wrote. "The jury convicted Clemmons of capital murder. Yet, as I have observed, the evidence indicates that Clemmons acted with some justification for his conduct, and evidence which surfaced in a different trial casts grave doubt on whether Clemmons struck the blows that killed the victim. … By this concurring opinion, I urge Missouri Governor Mel Carnahan to review this case and consider reducing the existing life sentence. I note that Clemmons has already served seventeen years in prison, seven more than the minimum for second-degree murder and seven more than the maximum for manslaughter."
Over time, society's view of what is just changes.
Take the remarkable 11,017 pardons for low-level marijuana offenses issued by Illinois Gov. J.B. Pritzker on New Year's Eve. The next day, possession of marijuana became legal in the state. So the governor erased the crime from the records of those who had previously been convicted of it.
"This is justice," said Lt. Gov. Juliana Stratton, who the next day stood in line with thousands of others to legally buy marijuana.
Justice is what Mary Pickard seeks.
Two years ago, on the last day that former Missouri Gov. Eric Greitens was in office, she thought she was going to be set free. Now 71, Pickard was one of 15 women represented by a team of lawyers, including retired St. Louis University law professor John Ammann, seeking some form of clemency. All but one — Patty Prewitt — admit their crimes. All say they were abused by their husbands, or had very troubled childhoods, and received sentences out of whack with societal norms, if not then, most definitely now. In Pickard's case, the domestic abuse was so bad she had been diagnosed with PTSD as a result of it. She was sentenced to life without parole for arranging for somebody else to kill her husband. She's been in jail for 20 years.
On June 1, 2018, she and another of Ammann's clients, Verdia Miller, who was 73, were led to the warden's office at the Chillicothe Correctional Center, expecting to be set free by the governor.
Here's Ammann's telling of the story:
"They sat there from 8 a.m. until 4 p.m. because the governor's people had told the prison staff to have these two women ready for a call from the governor. At 4 p.m. that day, there was a phone call to the warden's office. It was in fact Gov. Eric Greitens in his last hours of being governor. The phone was handed to Verdia Miller. She talked to him for a few minutes, and her smile grew larger and larger every minute as he explained that he was granting clemency and commuting her life without parole sentence to time served. She would be going home that night.
"Then she handed the phone to Mary. Verdia and Mary expected that they both were going home that night. Mary and Verdia were among the oldest women at the prison, and good candidates for clemency. Mary took the phone, as excited as she had been in a long time, maybe since the birth of her children and grandchildren. 'Hello? Hello?' Mary kept waiting for a response. No one was there. Then a dial tone. The governor's office had hung up on their end. No explanation. No apology. Worst of all, no clemency."
Ammann got differing explanations for what happened. Maybe the governor ran out of time. Or he changed his mind. Either way, the result was the same.
Pickard is still in prison.
The governor's clemency pen, to borrow Clemmons' words, has remained silent.
Over the holidays, Pickard sent Ammann a card. It had a written message:
"I'm praying for the good Lord to see to let me have one more Christmas with my family."