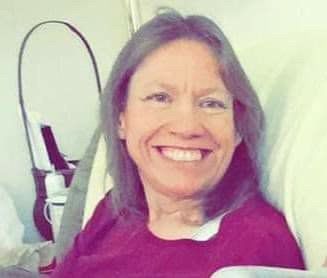 SALEM, Mo. • Janice Bote is a drug addict.
Don't take my word for it. It's right there in black and white on her court record. Eleven times since she was arrested in August, she has been tested for drug use by private probation company MPPS. Eleven times, MPPS has posted those results for all to see on CaseNet, the state's public system for tracking court cases.
Twice the results showed up as positive. Both times, the company charged Bote an extra $25 to send the test to a lab in California. One of them was confirmed. Now she has a warrant out for her arrest for violating the conditions of her bond release.
It is part of the cycle that intertwines the criminal justice system with poverty in Dent and other rural Missouri counties that operate similarly.
You get arrested. Maybe it's a misdemeanor like shoplifting, or theft. Perhaps it's a felony drug possession charge. The judge sets a high, cash-only bail, that most poor people are unable to pay. After some time in jail, the judge agrees to lower your bond, but only on conditions that will be overseen by a private probation company. That company has a built-in financial incentive to keep you in the system.
If you fail a test, or miss one, you end up back in jail and the cycle continues.
"They make you jump through hoops," Bote says, "and then they keep moving the hoops higher."
Until Aug. 12, when the South Central Drug Task Force busted down her door, Bote, 48, knew nothing of that system. She didn't have a record. She hadn't been in jail.
She was, however, using meth.
It started after she was diagnosed with thyroid cancer in 2014.
"When I got cancer, I turned to meth as a coping mechanism," she says. "I became an addict. That doesn't make me a bad person."
According to court documents, she was found with about 1.5 grams of meth in her pocket. Her boyfriend, Bill Martin, had 4 grams. According to the probable cause statement, both Martin and Bote told police that Bote intended to sell some of the meth.
She says that's not true.
"I never sold any dope," Bote says.
Bote, who grew up in St. Charles, was charged with two felonies, and locked up in the Dent County jail.
A couple of weeks later, her bond was reduced, but only if she agreed to drug testing by MPPS, which provides the test results to the court, where they get posted without a hearing to determine their authenticity.
"There is no time prior to trial where it is appropriate for anyone to just file evidence with the court. The court is not a repository for good or bad information about the client," Roediger says. He compares the uploading of drug-test results without a hearing to a defense attorney discovering evidence beneficial to a client, and just filing it with the court without a written motion or any proper legal foundation.
For Roediger, the issue is personal. The law professor is a recovering drug addict. He knows first-hand how public consumption of one's drug history can have consequences.
"I've been in recovery for 19 years and I've seen shame kill a lot of addicts, but I've never seen it keep someone clean," Roediger says.
The public shaming of Bote could also affect her ability to get a fair trial, says former Missouri Supreme Court Judge Mike Wolff.
"Before trial, the defendant has not been convicted of anything, but when pre-trial drug tests are posted online, the judge will 'know' that the defendant is a drug user," Wolff says. "How can the judge fairly preside over a case where that defendant is accused of a drug offense?"
For Bote, the immediate consequence is that when she turns herself in, or is picked up on the warrant, she knows she's going to jail, and will probably be there until her case is adjudicated. She's not confident the court is going to give her a fair shake.
Her court-appointed attorney, Wes Weber, is a former state trooper and sheriff's deputy who worked for a drug task force. She's not convinced that he is willing to take on the system.
So she waits. And she frets.
"I feel like they've already decided I'm guilty," Bote says, "And I haven't even had my day in court."
Jailed for being poor is Missouri epidemic: A series of columns from Tony Messenger
Tony Messenger has written about Missouri cases where people were charged for their time in jail or on probation, then owe more money than their fines or court costs.