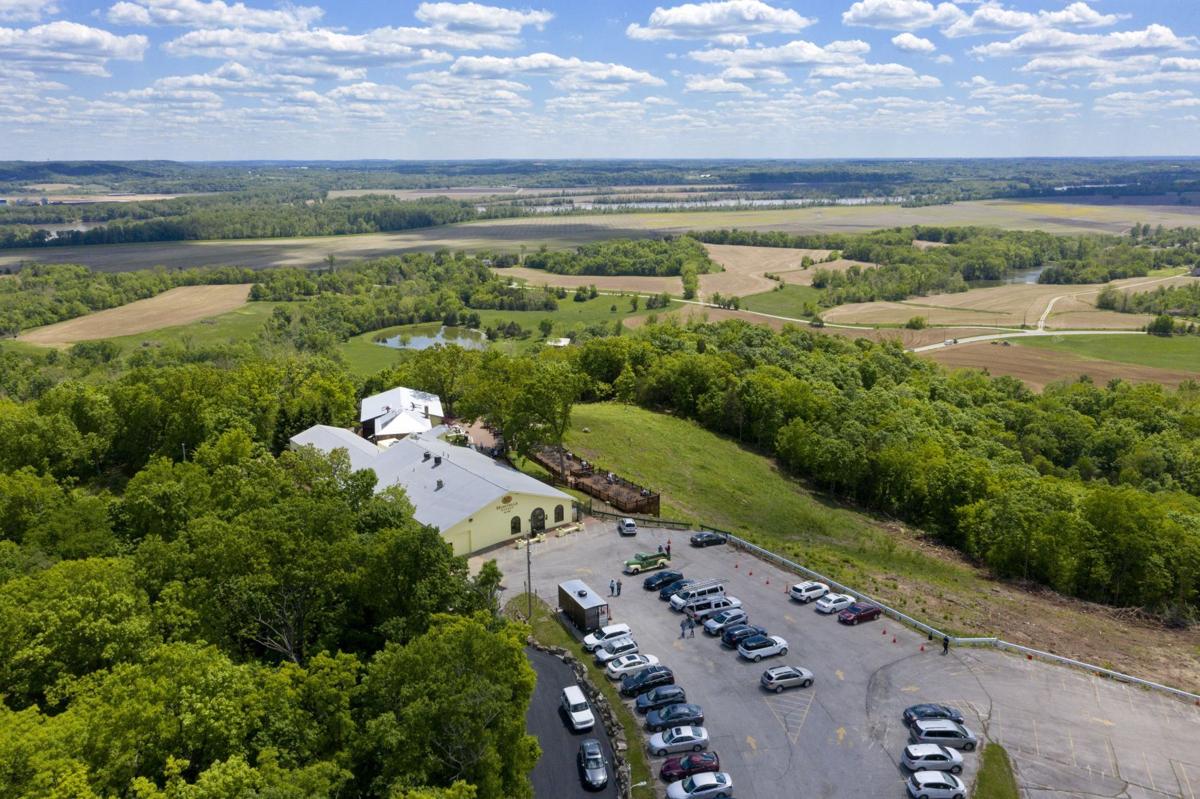 My first trip to Augusta was in the fall of 1999.
I was living in Columbia and had only been in Missouri about a year. Some friends and I decided to take a weekend touring Missouri wine country. We started in Hartsburg, or maybe Rocheport, and traveled to Hermann, then followed Highway 94 along the Missouri River, hitting wineries along the way, ending in St. Charles, where we spent the night at a bed and breakfast.
It was a lovely introduction to a part of Missouri, both its landscape and its history, that I didn't know existed. When the Germans who came to this part of the New World in the 1800s saw Missouri's river country, they felt connected to their Old World. They established little enclaves and towns along the hills and bluffs overlooking the river that in so many ways continues to bring life — and sometimes, take it away — from the small towns that dot the landscape.
Augusta's history is like many other towns in the region, built along the Missouri River before it was dammed upstream and its banks constricted for the sake of barge commerce. During floods, the river would sometimes meander, cutting a new path, leaving rich bottomland soil in its wake, but separating itself from the towns nearby.
I thought about this history recently because a developer is buying up wineries, businesses and land in Augusta with plans to bring more tourists to the region and bring the sleepy St. Charles County river town to life. My colleague Steph Kukuljan reported a couple of weeks ago that a Florida investor named David Hoffmann envisions Missouri River wine country as a new Napa Valley, and he's spending millions trying to put his plan into action. Hoffmann grew up in Washington, Missouri, so he's no stranger to this region.
There's some serendipity in Hoffmann's grandiose plan. The Missouri River Valley was Napa Valley long before Napa Valley was. At one point, in the late 1800s, the Missouri River Valley was one of the top wine producing regions in the country. Then Prohibition came and the grapes died on the vine, so to speak.
Over time, some of the towns and wineries popped back to life, with Hermann in particular leading the way. Other small towns, Augusta among them, never quite found a sustainable model of local economic success. Hoffman wants to fix that. He drove through Augusta and fell in love with it. He sees the area as a tourist destination.
I understand the sentiment. I fell in love with the Missouri River Valley on my first tour through the area. Similarly, on the southern side of the river, when I head from my home in Wildwood to the state Capitol, I like driving Highway 50, through the old railroad towns of Beaufort, Gerald, Leslie and Rosebud. I drive by the older buildings and wonder what they were like in better days, and I imagine a future where the old Rock Island rail line is turned into a second statewide hiking and biking trail, parallel to the Katy Trail. The state is moving closer to that possibility, potentially breathing life into small towns along the way.
Of course, one person's life is another's trouble. Whether it's Hoffmann in Augusta, or development of a new cross-state trail along an abandoned railway, there will be those opposed to progress, or one person's version of it. That's a fair sentiment, too, and it's why I hope Hoffmann, and those government officials who will eventually be involved in whatever plans he submits for Augusta, remember what made the region so attractive in the first place.
It's the Missouri River. The Big Muddy. The wide and meandering river that can seem so peaceful from a blufftop deck sipping wine, but can turn into a "mad elephant" when it floods, as author Kyle Crichton referred to it in a piece in Collier's Magazine in 1944.
What makes the Missouri River Valley west of St. Louis such a gem is the same pristine nature of the landscape that attracted German and Italian immigrants to the area in the early 1800s. It's why the Katy Land Trust was developed in 2010, to help preserve land along the river so that what makes the region great can continue to be great. Economic development through preservation is a strategy that works, too.
When it comes to the river, and the towns that dot its landscape, success is always a balancing act: Tourism can be great, as long as it doesn't encroach on the health and beauty of that which makes the area a magnet in the first place. Indeed, that's the warning author James Conaway issues related to Napa Valley. Conaway has written three books on what an over-abundance of tourism has done to damage the California wine region.