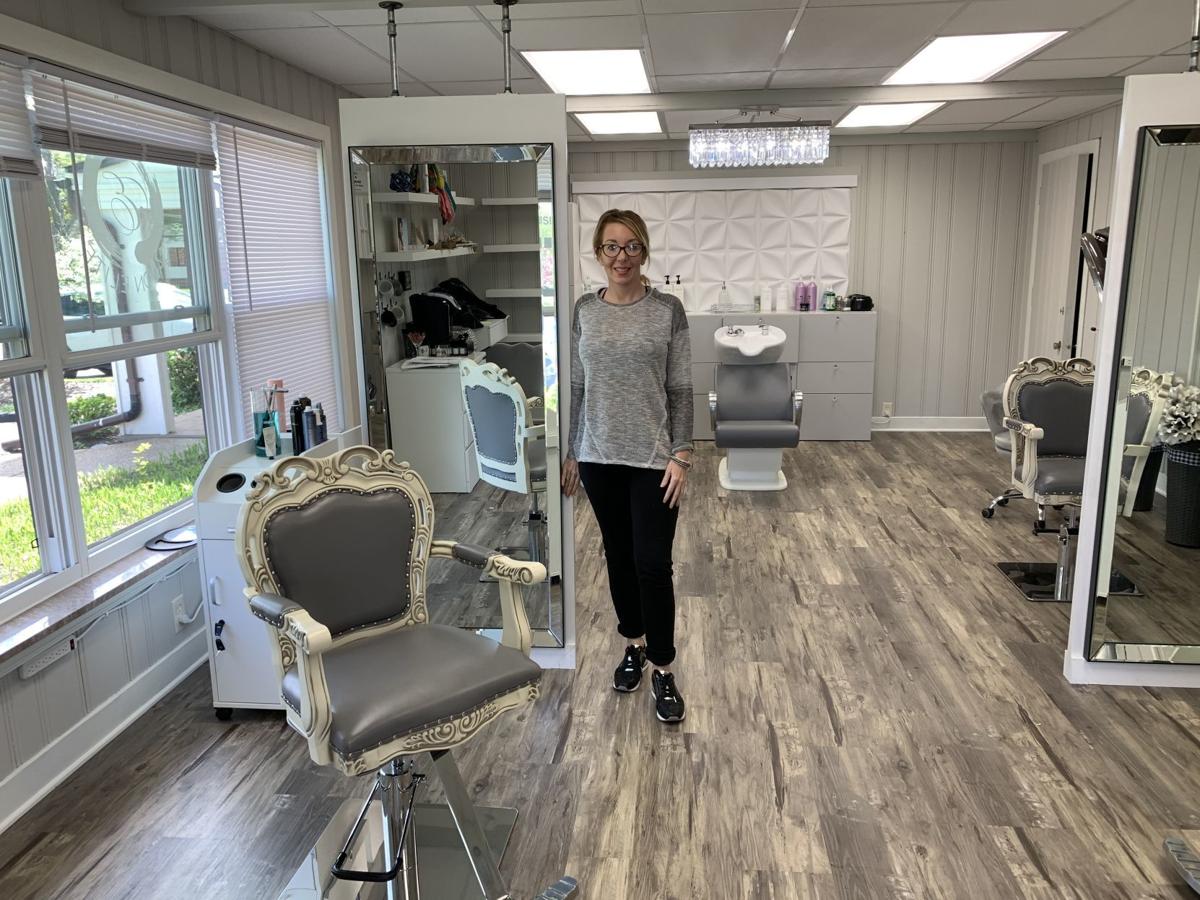 ELLISVILLE — Three words haunt Tasha Thurmond in her efforts to obtain government aid during the COVID-19 shutdown:
That was the response when Thurmond, who owns a hair salon in this west St. Louis County suburb, applied for unemployment benefits from Missouri. For people in her line of work, that's not unusual.
Every week since March 21, when the salon where Emily Gilliam works shut down, she has applied for unemployment. Five times, those same three words have been sent to her.
"They're saying I can't get unemployment because I quit my job," Gilliam said. "But that's not why I'm unemployed. I'm literally stuck right now in the middle."
Gilliam, who lives in Arnold, and Thurmond, who lives in Pacific, find themselves falling through the cracks of various government programs trying to help people who are out of work during the coronavirus pandemic.
Until earlier this year, they both worked for the same salon in Ellisville. In January, Gilliam set out on her own. She started her own business and now rents space in another nearby salon.
On March 1, Thurmond opened her own salon, shortly after she left the place she and Gilliam used to work. Thurmond's new business, called Salon Elite, features four chairs, three of which Thurmond rents to other stylists. She's proud of her store and sunk thousands into designing every detail exactly the way she wants it, including chairs from a New York design studio.
For two weeks, things were "phenomenal."
The bottom fell out when St. Louis County issued its stay-at-home order. On March 21, Thurmond worked 14 hours to try to get as many people in as she could. The next day she closed.
Having poured all her savings into her new shop, Thurmond applied for unemployment. She was denied, or at least, has been so far. She tried to apply for some of the federal stimulus money through the Small Business Administration. But they want records she doesn't have, because she's only been in business a few weeks.
Thurmond knows she's not alone.
"There are many small businesses that are falling through the cracks like we are," she said.
In her case, she's lucky enough to have a good landlord.
Alan Mawhinney has owned the building where Thurmond's salon is for 22 years. He's a small-business owner himself, so he appreciates how much his tenant has poured into her dream. He's told her — and a nail salon owner who also rents in his building — not to worry about rent.
"It just isn't fair that they are being denied unemployment and small-business loan help because of poor timing," Mawhinney said. "This poor timing was completely out of their hands."
Even with rent put on hold, that doesn't erase utilities, insurance and all the other bills that come with owning a small business. Thurmond has zero income coming in. One of her clients owns a restaurant that is also shut down and offered her some food that might have otherwise been wasted.
"It's so humbling," Thurmond said. "I never thought I'd be in this situation."
On Monday, the same day the state denied Gilliam's latest claim, Missouri's Department of Labor announced that self-employed workers like hair stylists and other independent contractors should now be able to file for unemployment and access the federal aid promised under the CARES Act.
The state said those people who have been denied a claim under state unemployment should qualify for the federal aid, including a weekly $600 supplement. But that won't help people whose unemployment claims are classified as "Issue Pending-Denied."
To qualify for the federal aid, a person first has to be fully denied state unemployment, said Department of Labor spokeswoman Delores Rose. "They should view their correspondence online to see if we need additional information."
That would be fine, if either Thurmond or Gilliam could get somebody to help guide them through the process. With state unemployment skyrocketing to numbers never seen before — more than 340,000 claims since March 15 — Thurmond said it's virtually impossible to get somebody on the phone.
Thurmond's been cutting and styling hair for 18 years. She knows some people in her business are considering finding a chair in a salon in nearby rural counties, if Gov. Mike Parson ends the statewide stay-at-home order before the ones in the city and the county. She worries about that, with the potential spread of the virus.
She's working every day to stay in touch with clients, planning for the time when she might be able to reopen. She had re-booked a bunch of appointments for after the first stay-at-home order ended, but the order has been extended. Now she's re-booking again, hoping to be back in business in late May.
She plans to come back to a world that has changed forever. Maybe she'll have to wear gloves and a mask, limit the people in her shop, take longer with each appointment, clean more.
Whatever it takes, she'll be ready, she said. In the meantime, she's just trying to survive. Thurmond is planning a "curbside pickup" sale in April to sell hair products to her customers, whom she hopes to be able to see again, soon.
"I wish we could get some answers," Thurmond said. "I feel like I am being punished for pursuing my American dream."