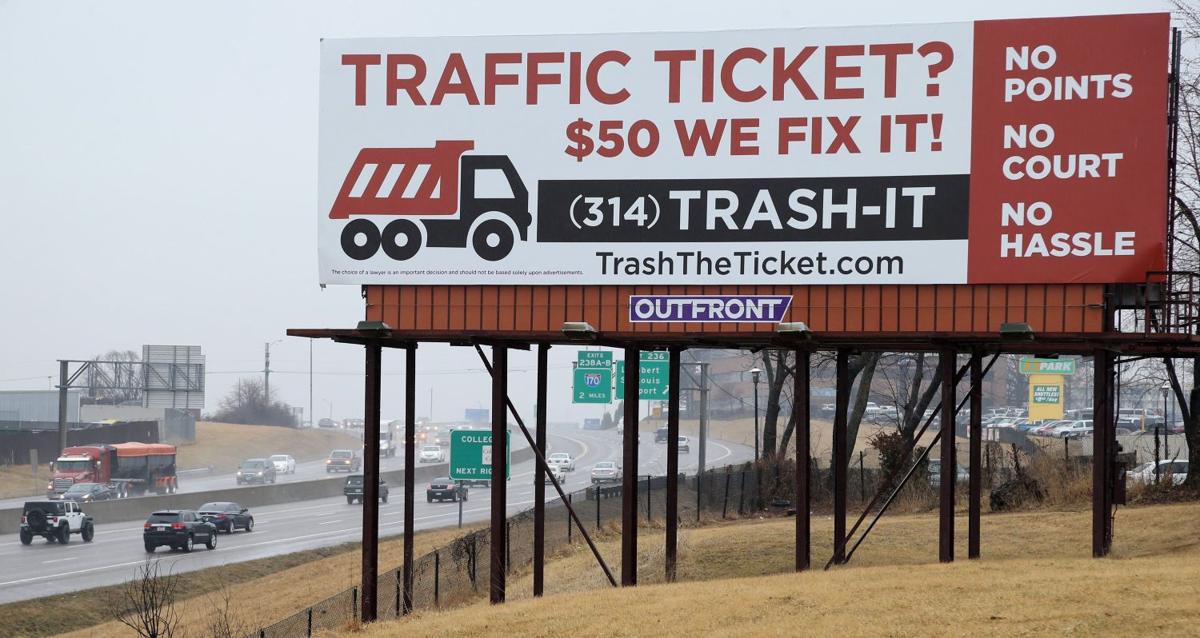 Kimberly Norwood seemed a little sheepish about the story she was about to tell.
The Washington University professor of law and African-American studies was speaking at a town hall meeting in downtown St. Louis to discuss the region's problem with municipal courts targeting poor people for traffic offenses.
Perhaps she thought it was below a person of her professional status to admit that she needed help training her dog, but she told a story of having to drive her dog to "doggie school" from her home in Creve Coeur.
There's never much traffic enforcement where she lives, in west St. Louis County, she says, but when she gets to St. Ann, which she has to drive through to get to the dog whisperer, things change.
"Apparently, they care a whole lot more about our driving safety in St. Ann than they do in other places," Norwood says. She's being sarcastic and the crowd laughs heartily.
I thought of that story this week after I received an email from St. Ann City Administrator Matt Conley.
Conley was reacting to my Sunday column about municipal court reform. One of the people I mentioned in the column, Rob Howard, had a court date Saturday in St. Ann. He didn't show.
"Mr. Howard failed to show up for his court date with us today," Conley wrote. "We originally pulled him over for doing 85 MPH on I70," with a radar gun from a quarter-mile away, he said, "so no racial profiling possible. Additionally, he was driving with a REVOKED" drivers license.
Indeed, Howard doesn't make the "perfect" case if my purpose was to point out that his poor driving record was all the fault of overzealous municipalities. But there, like many who defend the corrupt cabal that profits from municipal traffic court in the St. Louis region, Conley fails to see the forest through the trees. Howard is a good example specifically because he's not a perfect case. He's just a regular average Joe, working two jobs trying to make a living, getting caught in the North County traffic trap, with tickets in Charlack, Bel-Ridge and St. Ann.
As Norwood said at the forum where she was speaking, she gets angry every time somebody fighting municipal court reform says something like, "Why don't they just follow the law, or pay their tickets?"
The fact is, poor, black people in North County are policed differently from those of us who are white and live in West County, for instance, like I do. I rarely see police officers driving on Interstate 44 or Highway 40 (Interstate 64) on my way to work, or, my kid's baseball practice, or, yes, to doggie school. That targeting, by multiple municipalities, leads to fines they can't afford, and it leads them to sometimes be held in jail — in places like St. Ann — simply because they're poor.
That's the allegation made in a class-action lawsuit filed against St. Ann last year by the nonprofit Arch City Defenders and Washington-based Equal Justice Under Law. It's the argument behind Senate Bill 5, the legislative attempt to limit the ability of municipalities like St. Ann to use their police forces as fundraisers to replace government revenue from other tax sources that have dried up.
It's why Attorney General Chris Koster was quick to announce he will appeal the Cole County Circuit Court ruling this week that said Senate Bill 5 was unconstitutional. It's why the Supreme Court is nearing a decision on reforms to the municipal courts that should seek to raise the standards of the courts and protect the constitutional rights of people who are, in some cases, afraid to show up in court lest they end up in jail.
I don't condone Rob Howard missing his court date, but I empathize with his reality because I've been there. Early in my career, when I made a salary near or below the federal poverty line, I drove for more than a year on a suspended drivers license with no insurance. It was irresponsible. But I had borrowed all I could borrow. I worked hard but made what I made. I chose food and shelter for my children over car insurance. These are the choices poor people make.
I was white and didn't live in a county with 90 municipalities with hidden speed cameras and red-light cameras and speed traps around every corner. Eventually, I made enough money to become a more responsible driver and car owner.
In Rob Howard, Matt Conley sees a scofflaw. I see a poor young man who might have a chance at success if the government would get out of his way.
Who the Missouri Supreme Court sees will go a long way to deciding what kind of future the thousands of Rob Howards in our community will face.