SALEM, mo. • The Dent County Jail is so dreadful that last year the sheriff was offering tours to highlight its Third World-like conditions. At the time, county officials were seeking a tax increase to replace the jail. It passed. The YouTube videos posted by some who have toured the dank, dark, overcrowded jail, including the local Salem News, offer a glimpse of the reality facing local citizens warehoused there, often on pretrial cash bails set so high that poor people can't escape.
"Black mold grows freely on the ceiling, in corners and under the table," one veteran inmate told me. She's been in the jail several times and is likely to be there again soon. She has a warrant out for her arrest. "In the summer, the back wall sweats and puddles collect in corners and soak the blankets."
Women are crowded into two cells built for four people, but often holding 10 or more.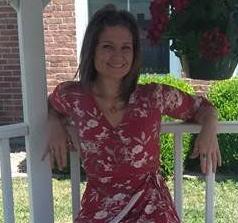 So it is no wonder that in August, Amy Murr did whatever she could to get out of that place.
Murr, 36, is a Dent County native. She's the country girl-next-door with a slight drawl that goes down like sweet tea and a smile that can melt hearts. But Murr is no stranger to run-ins with the law. From burglary to domestic violence, she's been arrested several times. She did a stint in prison on a probation violation.
In February 2017, she was arrested for violating an order of protection against her mother. Associate Circuit Court Judge Brandi Baird set a $5,000 cash-only bail, a common practice in Dent County, regardless of the charge. After Murr spent about two weeks in jail, her public defender was able to get the bail reduced. Murr posted bond and was ordered to be supervised by private probation company MPPS and pay for drug testing twice a week. According to MPPS, which at the time wasn't required to test according to federal or state standards, Murr failed a drug test in March 2017.
She was put in jail again, and her bail was doubled. She was locked up for about three months.
In September 2017 she pleaded guilty to a misdemeanor and was sentenced to time served.
That's when the payment review hearings began. Murr owed Dent County about $4,000 for her "board bill" for the 95 days she had been jailed. Baird ordered her to appear once a month to make payments or explain why she couldn't.
There is nothing in state statute that calls for such hearings, but Baird orders them regularly. So do judges in many Missouri counties. This is the cycle that creates de facto debtors prisons in the Show-Me state. It starts with high cash bail, followed by pretrial supervision by private for-profit probation companies, and then a large bill for jail time, often as a result of alleged violations of bond conditions. If defendants don't pay the bill or miss a payment review hearing, they go to jail again. The state public defender's office has cases pending before Missouri appeals courts seeking to declare this practice illegal.
At her eighth such payment review hearing, in July of this year, Murr was late.
When she got to court, Baird had her cuffed and put in jail again. Her bail was set at $5,000, cash only. This time, Murr hired a private attorney to fight for her, a former public defender named David Simpson. He filed motions for bail reduction and a reconsideration of the conditions of her probation. He tried to get her released from jail.
Baird would have none of it.
Then her bailiff, Sgt. Michael Roderman, paid Murr a visit in the jail.
He suggested, Murr says, that if she got rid of Simpson, who had become a burr in Baird's side, the judge would reduce her bail.
"I knew right then that I had to fire my attorney," Murr says. She signed a paper Roderman gave her consenting to Simpson withdrawing. On the same day, her bail was cut significantly. She posted it and hasn't been back to the Dent County Jail since then.
When she got out of jail, she rehired Simpson.
He filed a motion to put an end to the nonstop cycle of payment review hearings, followed by jail, followed by a bigger board bill.
"This court imposed and executed a sentence on Defendant one year ago … and Defendant completed her jail sentence on the same date," Simpson wrote in a motion he filed with Baird. "There is no statute or rule that permits a circuit court after it has imposed and executed a jail sentence to require the person who has served the jail sentence to appear in court for 'payment review hearings' in an attempt to collect the county sheriff's bill for the costs of the jail sentence."
The court could, as some in Missouri do, Simpson pointed out, seek a civil action to collect the board bill. It could, as outlined in state law, intercept her income tax refund, suspend various state licenses, or refer the bill to a collection agency. But it can't keep putting her in jail, he wrote.
That jail, Murr tells me, is regularly filled with a lot of "wonderful women." Some are drug addicts. Others have been punished far beyond statutory limits for theft or other misdemeanors. Most owe board bills they'll likely never be able to pay.
"I think they look at us like cattle," Murr says. "Put a number on us and stow us away in the jail. They have something against the weak and the poor."
Murr is scheduled to appear at her next payment review hearing in January.
Baird won't be there. On Nov. 6, voters gave the judge her walking papers.
Jailed for being poor is Missouri epidemic: A series of columns from Tony Messenger
Tony Messenger has written about Missouri cases where people were charged for their time in jail or on probation, then owe more money than their fines or court costs.