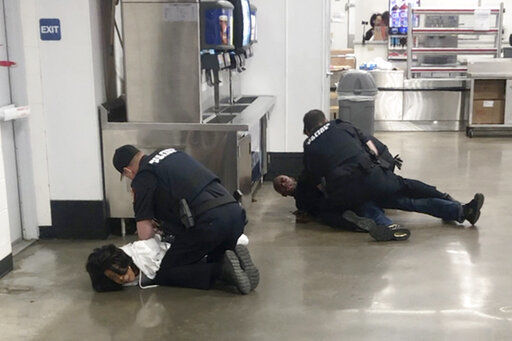 Being agitated is not a crime.
That's what Heather Taylor told me after I asked her to watch the video of a violent arrest of two black shoppers at a Sam's Club in Des Peres.
Taylor is in a unique position to offer an opinion on the video. She lives in two worlds.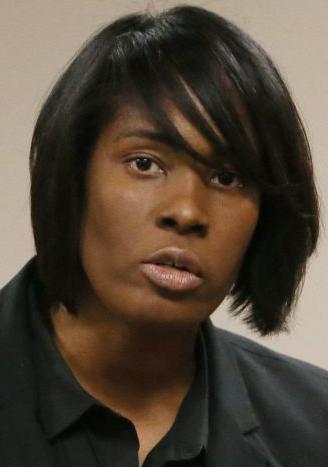 As a black woman, she's felt that extra set of eyes watching her as she moves around various places where she shops. Shopping While Black isn't some invention of a few aggrieved African Americans who have been accused of stealing items they already purchased, she says. It's so real that when she shops in some neighborhoods — say, west St. Louis County — she wears her lanyard around her neck with her identification and badge.
That's the other world Taylor lives in. She's a cop. Taylor is a homicide sergeant with the St. Louis Metropolitan Police Department. She's been with the department almost 20 years. She's also the president of the Ethical Society of Police, an organization of police officers — most of them black — that advocates for police officers and the protection of civil rights in communities of color.
Last Monday, a 68-year-old black woman, Marvia Gray, filed a lawsuit in St. Louis County Circuit Court alleging that her rights were violated as she and her 43-year-old son, Derek, were arrested, slammed to the ground and handcuffed by Des Peres police officers while returning a television and some other items to a Sam's Club because they were upset that a worker there, and, apparently, a police officer, had accused them of stealing the items.
When Gray filed the lawsuit, her attorneys released a cellphone video that captured the part of the arrest after the mother and son were already on the ground and handcuffed. The video captures a mother's angst as she pleads with police officers to leave her son alone.
The next day, the city of Des Peres released the store video that shows the moments before police arrived, when a clearly agitated Derek Gray argues with Sam's Club employees, presumably about being accused of stealing. There is no sound with that video. When police arrive, the officers go right up to Derek Gray, and he pulls away. His mother appears to be trying to keep the police and her son away from each other.
As is so often the case in matters of race, what the video shows is in the eye of the beholder.
Many people — and I count myself in this category — are taken aback at how the Grays immediately push back from the police officers and appear to be uncooperative. In the world I grew up in and still live in, if an officer asks me to do something the proper response is, "yes, sir," and immediate compliance.
But I'm a white, middle-aged suburban guy who has never feared Driving While Black or Shopping While Black or any violence at the hands of a law enforcement officer. I'm a guy who, if I were so inclined, could strap an AR-15 to my shoulder and head to the Missouri Capitol and scream at police officers, even making the occasional contact, to protest a stay-at-home order, and fear no legal reprisals.
Over the past several years, however, I've spoken to dozens of black people who very much have this fear, who can identify with what happened to Michael Brown, Freddie Gray, Tamir Rice, Walter Scott. Nobody got shot in Des Peres, but that doesn't mean such fear in these incidents isn't very real.
"She was upset for a reason," Taylor said of Marvia Gray after watching both the cellphone and store videos. "They were accused of stealing and hadn't. Then, the peacemakers made matters worse. Being agitated isn't a crime. They had the right to be agitated. They'd just been wrongfully accused. I'm pretty sure (Marvia's) mind went to Eric Garner seeing her son like that."
Garner was the New York man killed by police in 2014 while a choke hold was applied during a stop on the street. Garner was suspected of selling individual cigarettes without a tax stamp.
When Taylor watches the video of the interaction with the Grays, she sees police officers quick to escalate the situation, rather than de-escalate.
"The officer walks directly to Derek," she says. "He immediately went to put his hands on him. That made it worse. There is no attempt to gather information. It doesn't seem to cross the officers' minds that they didn't steal the TV. The reaction from the Grays is understandable. It's what I would expect."
Taylor is just one cop. My suspicion is there are plenty of white cops who might offer a different analysis. In the end, the courts will sort it out, either criminally or civilly. To date, only Marvia Gray has been charged with anything, resisting arrest and obstructing a police officer.
Even after a 20-year police career that is coming to an end later this year, Taylor takes precautions when she shops in some neighborhoods because she knows one jumpy sales clerk could make a phone call that puts her in the same situation. This is the world she lives in.
"I always put my badge in a place that is easy to access," Taylor says. "It's a feeling I wouldn't wish on anyone."
From City Hall to the Capitol, metro columnist Tony Messenger shines light on what public officials are doing, tells stories of the disaffected, and brings voice to the issues that matter.