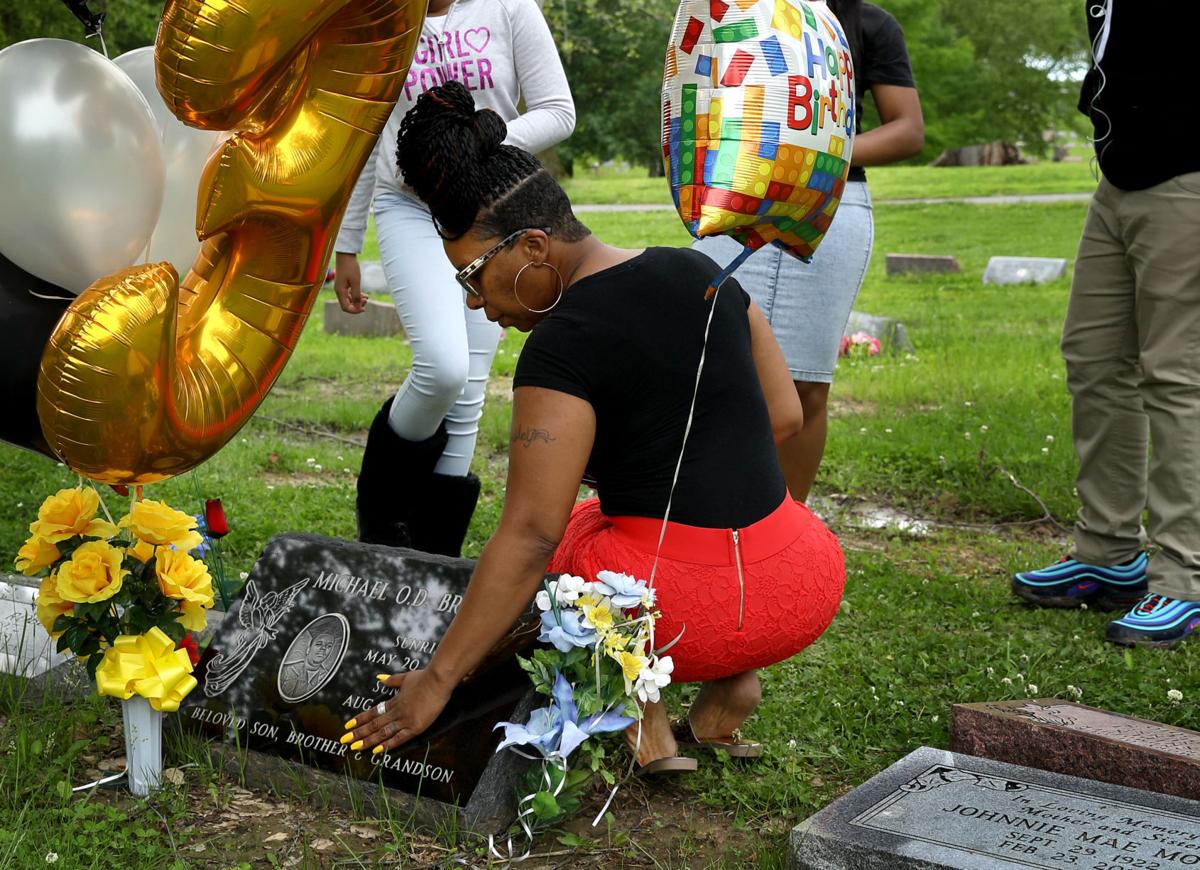 Lesley McSpadden turned to the television cameras with tears in her eyes hours after her son, Michael Brown, was shot dead in Ferguson.
"Do you know how hard it was for me to get him to stay in school and graduate?" she cried in pain.
Nearly six years after Brown's death, that's still one of the images surrounding Brown's death that haunts me the most.
The picture of a wounded mother mourning a dead son, lamenting the difficulty of educating a young Black man, says a lot about the underlying causes of poverty in pockets of St. Louis, and our region's inability to direct its resources to address that problem. Coming up on the anniversary of Brown's death, amid the twin pandemics of COVID-19 and gun violence, it is easy to wonder if much has changed since Aug. 9, 2014, when it comes to racial equity in St. Louis.
At least one thing has: In 2018, St. Louis County voters elected Wesley Bell as their prosecuting attorney, the first African American elected to the position. Bell defeated longtime prosecutor Bob McCulloch, who became a target of Black activists, unhappy with his handling of the investigation into Brown's death.
On Thursday, Bell met with McSpadden to give her some news she probably didn't want to hear. Bell has reviewed the investigation into the shooting death of Brown, at the hands of former Ferguson police Officer Darren Wilson, and he's reached the same conclusion McCulloch did: There is not enough evidence to charge Wilson with a crime in Brown's death.
"In the end, we cannot ethically bring this case to trial," Bell told me in an interview before he announced the results of the investigation at a news conference. "Our investigation does not exonerate Darren Wilson."
That there was a review of the case at all says something about how Brown's death has changed St. Louis. About a year into his term in office, Bell formed a Conviction and Incident Review Unit and hired Dana Mulhauser to run it. Mulhauser served more than a decade in the civil rights division of the U.S. Department of Justice. Among her first duties was to review the Brown case and advise Bell on whether charges should be brought against Wilson.
"I think we owed them that," Bell said, in part to "honor a transformative movement that will forever be tied to his memory."
That movement, Black Lives Matter, has been undergoing a massive resurgence in the weeks and months since the death of George Floyd in Minneapolis. Unlike Brown's death, there are few questions about the death of Floyd, as it was caught on video. A white police officer has been charged with causing his death by kneeling on his neck for 7 minutes and 46 seconds.
The initials BLM are being stenciled into pitching mounds at Busch Stadium and other Major League Baseball parks, entire professional teams are wearing Black Lives Matter T-shirts and kneeling during the national anthem to remind the nation of the scourge of police brutality.
And prosecutors like Bell and his St. Louis counterpart, Kimberly M. Gardner, and dozens like them across the country are implementing conviction integrity units to investigate old crimes and bring accountability to a criminal justice system that doesn't very often like to be reexamined in such a public fashion.
Bell said he doesn't know how the news about his office's review of Brown's death is going to play out. There will be people likely upset that he even dredged up the old case. There will be Black activists who disagree with his findings, even though they mirror those of a previous outside look by the Department of Justice.
Brown's is not the only old case being examined by Mulhauser and her team. Already, the office contributed to the release of Larry Callanan, based on an investigation of the botched murder case from 24 years ago. Other cases are being looked at, as well.
Six years after his death, Brown has helped spur a movement in which prosecutors are setting a new tone for the criminal justice system, despite pushback from police unions and tough-on-crime politicians.
"Prosecutors are the gatekeepers of the justice system," Bell wrote this week in a co-bylined op-ed in the New York Daily News with Miriam Krinsky, the executive director of Fair and Just Prosecution. "Elected prosecutors have the power to reject decades of punitive approaches that have fueled mass incarceration. And now more than ever communities are demanding that paradigm shift."