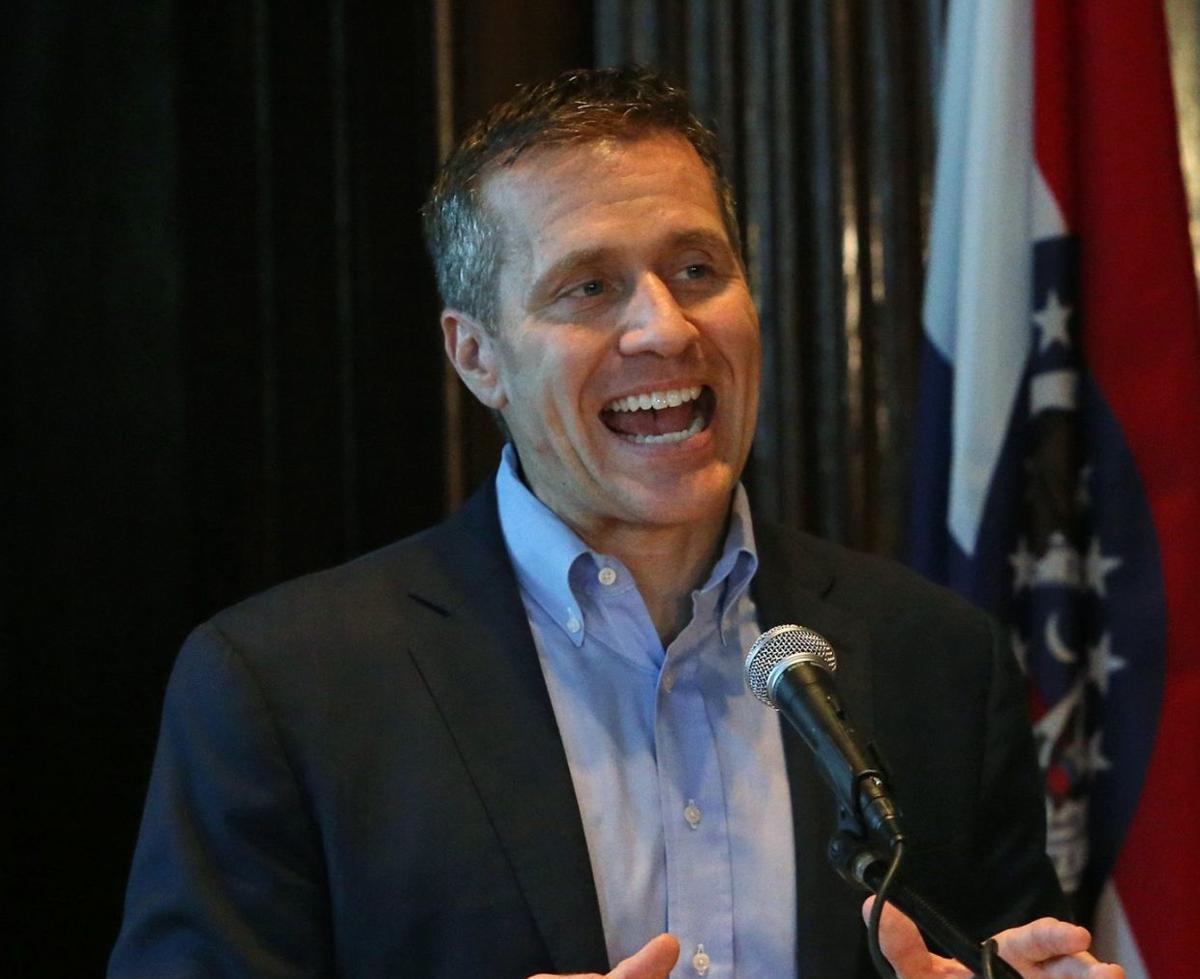 I once accepted a gift from Jeffrey E. Smith.
Smith is the Columbia, Mo., real estate developer who is, in many ways, the godfather of Missouri's low-income housing tax-credit industry. He helped write the law that has put Missouri first in the nation in several recent years for the amount of tax dollars going to developers to finance projects. A succession of Missouri governors and auditors have said the tax-credit scheme puts too much money in the pockets of people such as Smith, and not enough into the housing that is built for senior citizens and poor people.
First in crony capitalism; last in school funding. That should be the new Missouri motto.
In Monday's column, by tracking donations connected to one of the lobbyists for the tax-credit industry, former Speaker of the House Steve Tilley, I suggested that the wealthy developers who profit from the scheme might be behind some of the $100,000 given to attorney Al Watkins to help push the public narrative that could lead to the impeachment of Gov. Eric Greitens.
By Monday afternoon, more evidence piled up.
In a deposition in one of Greitens' criminal cases, Watkins said that Scott Faughn, publisher of the Missouri Times, a political website and newspaper, had delivered $50,000 to him. Last fall, Faughn went ballistic over Greitens' plan to reform the tax-credit handout scheme. He was standing up for his funders, including Sterling Bank, one of the key players in the tax-credit industry. The bank's lobbyist, of course, is Tilley, who last fall coordinated a scheme to funnel more than $150,000 in campaign donations through several obscure political action committees to fight back against tax-credit reform.
Nobody plays this game better than Smith.
For more than a decade, he has mastered a shell game with campaign donations, putting money from one or more of his companies into one of 10 political action committees he controls, with names like Citizens for New Health Care Concepts or Coalition for Disability Rights or Quality Building PAC, and then passing that money to candidates. Sometimes he moves the money between two or three political action committees before the money lands in its ultimate destination.
Four years ago, I wrote an editorial about this practice in which I dubbed Smith the King of Tax Credits. He threatened to sue me over a passage in the piece.
This is where the gift comes in.
A few days after the editorial ran, and the lawyers agreed to drop the lawsuit threat after I changed a few words, I received a book in the mail.
It was Jimmy Breslin's "Damon Runyon: A Life." The book included a note from Mr. Smith.
No hard feelings, or something like that.
Runyon would have loved the Greitens' story. A governor accused of an illicit affair in which his lover's testimony to a House committee considering impeachment portrays sexually predatory behavior that makes her a victim. Two felonies. A stolen donor list from a charity. The city's top lawyers, and the ever-quotable Watkins. Enough secret money passing hands to make gangsters blush. And now, a newspaper publisher with dirty hands.
America's most famous journalist during New York's Roaring Twenties, Runyon had a nose for scandal and scoundrels. And he liked money.
"Always try to rub up against money," he once wrote, "for if you rub up against money long enough, some of it may rub off on you."
When it comes to the Greitens scandal, there is plenty of money to rub up against.
Money for lawyers. Money for campaign donations. Money for billboards and anonymous digital ads.
Accept that money, though, and there is always a price to pay at the end. Besides a trail of broken promises, that is the casualty-strewn battlefield Greitens will ultimately leave behind.
There is a reason he accepted money through a secretive web of campaign committees, and it's the same reason that Smith has controlled the tax-credit industry using similar means: Greitens didn't want voters (or reporters) to know whose bidding he was doing.
Smith and Tilley want lawmakers to be able to say "Who, me?" when asked about campaign donations from secretive sources.
As the criminal evidence against the governor mounts, his brief chapter of Missouri history will end up being a sordid one worthy of Runyonesque glory.
But the next chapter may well be more important to the future of the state. Mr. Smith gave me a book. But he gave tens of thousands of dollars to the lawmakers Greitens will leave in his wake.
What, pray tell, will he want in return?