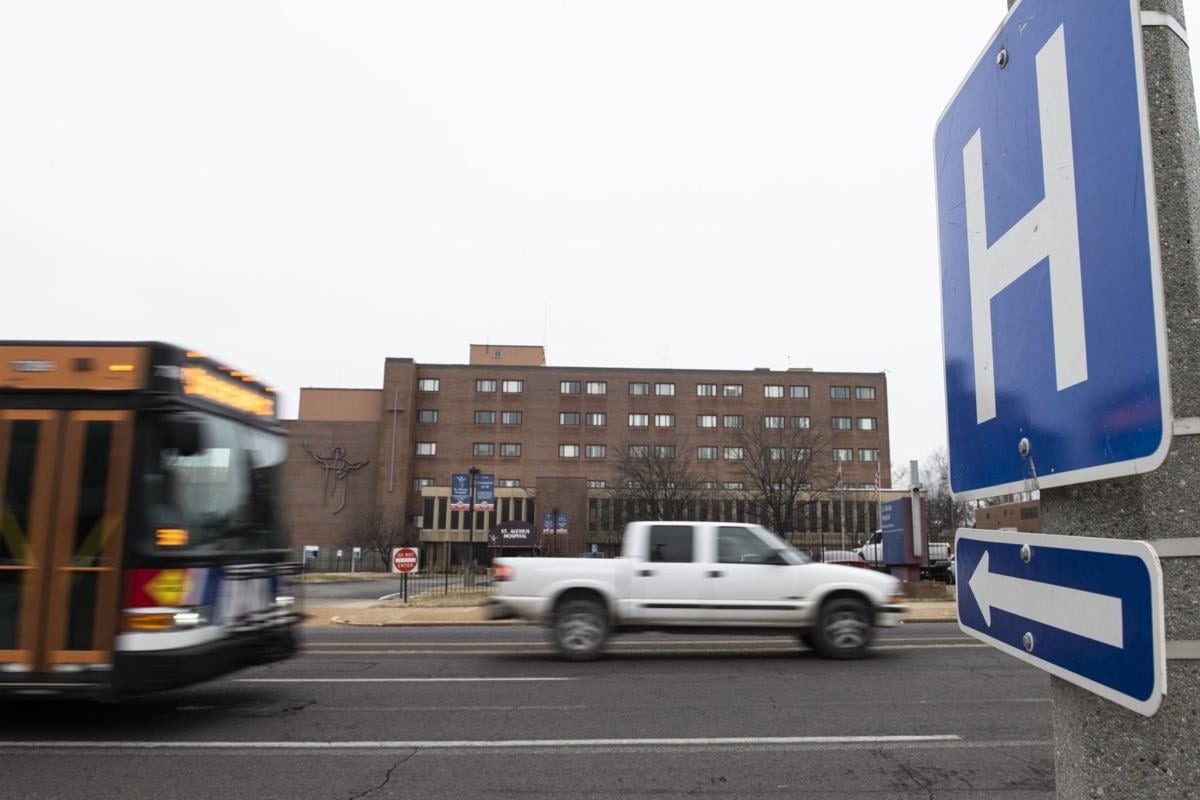 The marketing pitch on the website of South City Hospital sounds inviting.
"The next big step of your nursing career is here," it says, "with a $20K signing bonus."
The former St. Alexius Hospital on South Broadway has emerged from bankruptcy with new owners and the same vexing problem facing many health care providers: a nationwide nursing shortage. During the pandemic, because of a combination of high demand, burnout and fatigue, health care workers have been difficult to hire at hospitals, nursing homes and other providers.
Some hospitals have turned to paying the high costs of traveling nurses. Others, like South City, have turned to bonuses. But the South City pitch comes with a caveat that isn't mentioned anywhere on the website:
It's the only hospital in the city of St Louis or St. Louis County that isn't requiring its health care workers to get a COVID-19 vaccine. All four major hospital systems in the region, BJC HealthCare, SSM Health, St. Luke's Hospital and Mercy Health, have adopted vaccination mandates for their facilities.
Here's how Dr. William Sistrunk, an infectious disease expert at Mercy, described the philosophy to my colleague Michele Munz a couple of months ago: "As health care leaders in our communities, it is important we set the standard to prevent the spread of COVID-19," Sistrunk said. "Our goal is to ensure the safest possible work environment for our co-workers and patients while also being a part of the effort to stop the spread of the virus in the communities we serve."
Over the next month, nurses and other health care professionals who for one reason or another don't want to get vaccinated will be fired from their jobs at Mercy, BJC and other local hospitals. More than 20 national hospital chains have adopted a similar philosophy. South City, on the other hand, is following the lead of some rural hospitals in Missouri, in areas with low-vaccination rates, where they are actually using their lack of a mandate as a recruitment tool.
The result is that the population South City Hospital serves — generally high in poverty and in an area of the city where vaccination rates have been low, particularly among African Americans — will be entering a hospital where the health care workers may or may not be vaccinated.
At least some employees at South City Hospital, who spoke with me on condition of anonymity, are concerned about this policy. But not all of them. One woman who works there, who said she is vaccinated, said she agrees with the philosophy and hopes the hospital uses it to recruit employees.
"It's a personal choice," she says.
The patients who come to South City Hospital, however, often have no choice in where they seek health care. Many of them are uninsured, or they come to the emergency room because of addiction issues or other mental health issues. This population in St. Louis will remain at a higher risk of contracting COVID-19 because one hospital won't follow the lead of the others.
In nursing homes — at least those that depend on federal funding — President Joe Biden is taking the decision away from individual providers. Last week, Biden announced a plan to require vaccines among employees at any nursing home that receives Medicaid funding, which is nearly all of them.
Those health care workers who won't follow that mandate, or the ones set by other hospital employees, could find a new home at South City Hospital, with a nice bonus to go along with it.
More than 70% of the current hospital staff has been vaccinated, said marketing director Heather Husek. "South City Hospital has proactively advocated for the COVID-19 vaccines, and hospital leadership recommends that all employees receive it. ... South City Hospital is following (Centers for Disease Control and Prevention) guidelines regarding vaccination of hospital employees, as we have from the beginning of the COVID-19 pandemic. The guidance states that vaccines are recommended, though not mandatory."
The CDC, of course, doesn't have the power to mandate that hospitals give the vaccine. The same is true of the flu shot, which most hospitals have long required health care workers to take yearly. The American Medical Association and 57 other medical associations have endorsed mandatory COVID-19 vaccines for health care workers.
That's a good thing, says the city's Department of Health, which supports mandatory vaccination for health care workers at hospitals, with limited exceptions.
"Data shows that for most people, the vaccines are effective in reducing severe illness, hospitalizations and deaths caused by the virus," says department spokesman Harold Bailey. "Unvaccinated health care workers place patients at heightened risks since they work in close contact with them."
Every St. Louis hospital but one has taken that advice and turned it into a vaccination mandate for its employees, to protect both them and their patients.
All but one. South City Hospital stands alone.