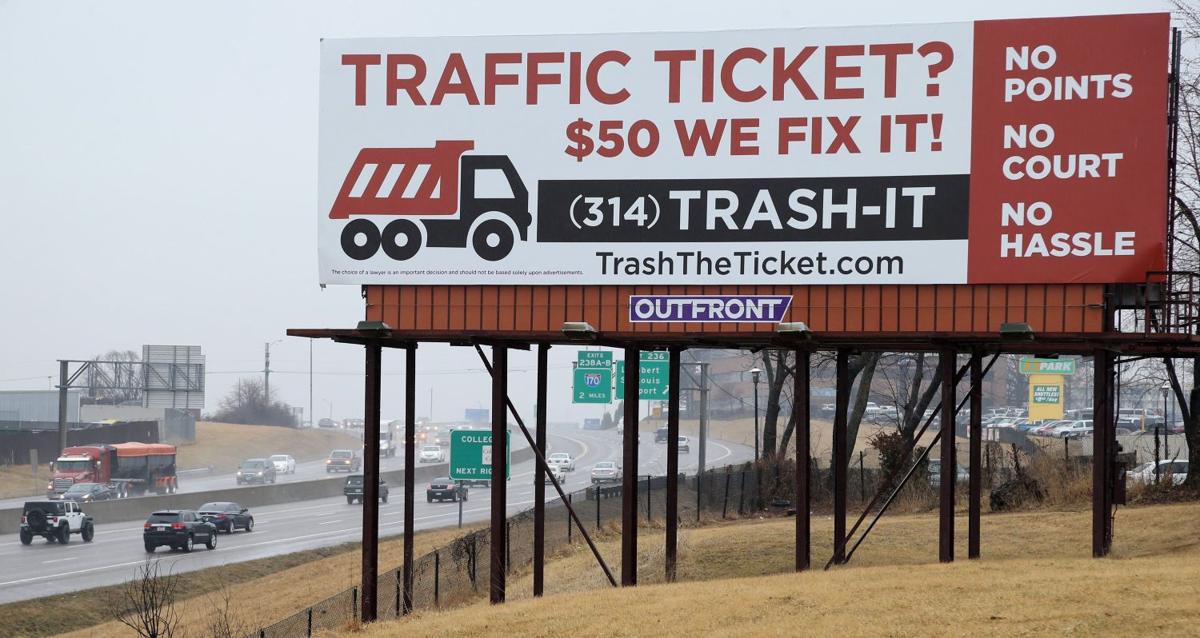 The flashing red and blue lights were coming toward us on Missouri Highway 63 as we approached Edgar Springs from the south.
Unlike those moments of panic when a police car lights up your rear-view mirror, seeing them through the windshield on the other side of the divided highway was almost comforting. As the police car pulled over a southbound speeder, my wife, behind the wheel, commented, "Speed trap ahead."
It was Monday and, like nearly everybody else, it seemed, we were driving back to St. Louis from a Labor Day weekend in the Ozarks. Like many rural towns in Missouri, Edgar Springs operates a fairly well-known speed trap. The speed limit drops from 65 mph to 55 mph to 45 mph in a blink of an eye.
On this day, the police officer pulling over his latest prey barely had enough distance to stop the car before the city limits ended.
As my wife tapped the brakes, I tapped away on Google. Sure enough, my suspicions were correct.
Last year, when state Sen. Eric Schmitt, R-Glendale, was pushing through Senate Bill 5, which limits the amount of revenue a city can raise from traffic fines, Edgar Springs was one of the towns that fought it.
For those of us in the St. Louis region, Senate Bill 5 was a very big deal, seeking to set in motion a series of events that could limit the ability of the 58 police departments and 81 municipal courts to use policing and judicial power as a fundraising tool to prop up cash-strapped cities.
In north St. Louis County in particular, the problem had become acute, with many area residents caught in the trap of constantly getting nickeled and dimed to death by multiple police departments writing tickets for not just speed traps but offenses such as "manner of walking."
When Schmitt pushed his bill, some of the biggest pushback came from rural towns such as Edgar Springs.
Here, for instance, is what the city administrator of that Phelps County town south of Rolla, said about the bill:
Added nearby Doolittle mayor Paul Smith about traffic fine revenue: "That pays our salaries."
Ultimately, the debate over Senate Bill 5, and much of the national debate over policing strategy, comes down to this: Why do we police?
uis and too many other places, the government has put incentives in place to police for money. The statement from the Doolittle mayor isn't much different from the threat from the mayor of Edmundson in north St. Louis County, who famously threatened his police officers with their jobs if they didn't write more speeding tickets.
Speeding is against the law, and it is an infraction that should be punished. But there is often a fine line between policing for public safety and policing for money.
I don't know whether Edgar Springs is crossing that line, but it's an interesting place by which to have the debate.
In 2000, this eye-blink of a town was the mean population center in the United States, according to the U.S. Census Bureau. That means that at that time, if you put the country's entire population on a flat map that balances on a fulcrum or pivot point, the place directly over that point would have been Edgar Springs.
That's about as middle America as you can get.
A couple of months ago I drove through a different small city with its own speed trap, this one in North Carolina. On U.S. Highway 70 headed east to the coast, the city of New Bern drops its speed limit from 70 mph to 55 mph. I got caught. What bugged me wasn't the fine (which I paid), or even my wife taking a selfie with the cop car behind us while my children laughed. It was the pile of mail on my kitchen counter when I returned.
No fewer than seven law firms had accessed the public records of speeding tickets in New Bern and sent letters seeking to represent me.
The first one I opened was from the former mayor of the city, who likely had at least some role in writing the laws that he now profits from.
"In most cases we can take care of everything in a single phone call," my new benevolent mayor-turned-lawyer friend wrote me.
The episode brought me back to the municipal court complex in St. Louis County, where private law firms and multiple municipalities feed off each other, using traffic court as a virtual ATM.
The U.S. Department of Justice came down hard on the concept of policing for profit, mostly because in the case of St. Louis County the victims are poor and black. But the scam is hardly unique to our region, and it's just as often about the color green instead of black and white.
Earlier this year, a judge overturned Senate Bill 5 in part because it set different rules for St. Louis County than the rest of the state. The ruling has been appealed.
Driving through Edgar Springs on a lovely holiday weekend, I thought about the driver across the highway. He deserves protection from policing by profit as much as the next guy.