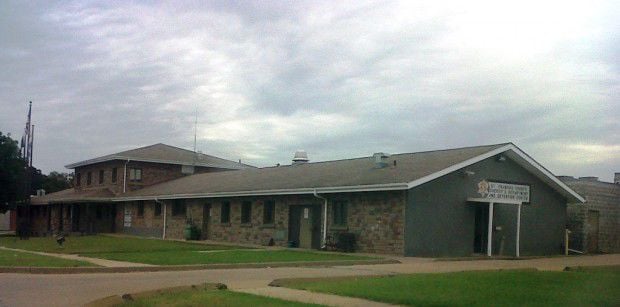 Fourteen years ago, Victoria Branson failed to pay her child support.
Her teenage son left her home to live with his father for a few months. She owed $162 a month. Dad was troubled. He killed himself. Branson's son moved back home.
He's 30 now and living on his own.
Branson, 48, is in prison. She was sent there in June by St. Francois County Circuit Court Judge Sandra Martinez. Her crime? Martinez revoked Branson's probation from the old child support case because Branson never paid child support to a dead man.
Officially, Branson's probation was revoked because she never paid the state the past due support and the court costs, which rang up to more than $5,000 over the past decade.
For Martinez, this is a cruel but common form of justice.
She's developing a reputation as the Warden of Debtor's Prison in St. Francois County.
Twice in the past two years, Missouri's higher courts have overturned harsh Martinez sentences related to the failure of a poor person to pay court costs. The first case came in 2016 when a disabled grandmother was released from prison by the Missouri Court of Appeals, Eastern District.
Linda Parrott, 56, had been put on probation related to drug and forgery cases in 2011. She was ordered to pay $5,500 in restitution and more than $10,000 in court costs, including for her time being held in the St. Francois County Jail. After Parrott failed to make the full payments by 2015 — she gets by on $724 a month in disability payments — Martinez sent Parrott to prison.
The appeals court set her free.
"It appears (Parrott) could be placed on a never-ending merry-go-round of having her probation revoked and being placed on a new term of probation until these amounts are paid," the court wrote in its decision. "Of course, that is not permitted by Missouri law."
One of the oldest, most basic constitutional protections in the American judicial system is tied to a clause in the Magna Carta. Article 40 of that English document, which dates to 1215, says that there can be no "sale of justice." That means that courts cannot erect a barrier for poor people to have access to the judicial system.
Martinez must have missed that day in law school. She has no problem putting poor people in prison because they can't pay their bills.
Earlier this year, she was overturned by the Missouri Supreme Court in the case of William Fleming. The St. Francois County man had pleaded guilty in 2008 to two cases of domestic violence, but like Parrott before him, and Branson after him, that's not why he went to jail. When he was unable to pay his full court costs over three years, Martinez sent Fleming to prison.
Public defender Amy Lowe of the appellate division of the state public defender's office took up his case and got his case overturned. Fleming is a free man now, no longer on probation thanks to the court's ruling.
Lowe hopes these cases are a turning point for the issue of court costs in Missouri.
"I think right now, we're going to see people take this seriously for perhaps the first time," she told me in April when I wrote about Fleming's case. "People are on notice that the situation of high court costs is a problem and the Supreme Court is paying attention."
In Parrott's case, the court explained why this isn't just a problem for St. Francois County taxpayers. Missouri taxpayers are paying the price for Martinez's reckless sentences.
"So, in this case we are left with a system in which all Missouri taxpayers have to pay for the salaries of judges, clerks, prosecutors, public defenders and probation officers to collect money from a grandmother on disability supporting her grandchildren in order to operate the St. Francois County jail," the court wrote. "The amount of resources devoted to this task is astonishing."
Meanwhile, Branson is stuck in the state women's prison in Vandalia. One of her fellow inmates called the other day to plead her case. "Everybody in here knows about Judge Martinez," she said.
So, too, does Clifford Rickman.
He was Branson's boyfriend for 16 years. They have a child together. The couple lived together in Springfield, Mo., the entire time Martinez was holding hearings every 90 days for years on Branson's failure to pay up on the 2004 case. Rickman said they never received notice.
"It's just not right for her to be in there," Rickman says of his former longtime girlfriend. He's remarried now, but he is hoping somebody takes up Branson's case and gets her out of jail. "The sentence the judge gave her was ridiculous. The boy's father has been dead for 14 years. What good is it to put her in jail?"
Branson has four grandchildren. She talks to them — and her children, and Rickman — on the phone, when she can.
As she does her time, her bill to St. Francois County is growing.
On Aug. 2, the court sent her a new bill of court costs. It's for $1,086 and includes payment for the days she spent in jail after she got arrested. Last week, the bill was returned to the court as undeliverable.
Judge Martinez put Victoria Branson in prison and can't seem to find her.
It's the worst kind of poetic justice.