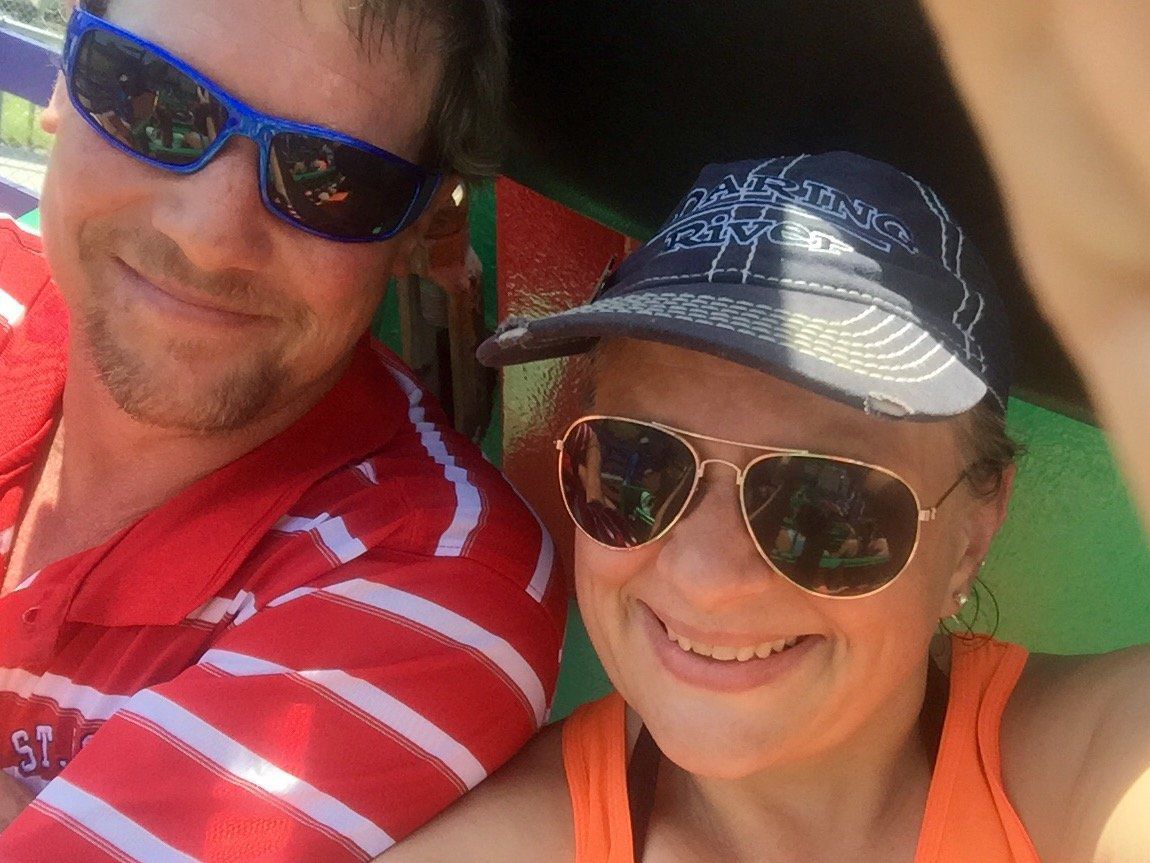 FARMINGTON, Mo. • Rob Hopple is a free man.
Well, he has an ankle bracelet. He still faces a December felony trial. He's tethered to the judicial system that has, in his longtime mate's words, destroyed his life.
But on Wednesday, he breathed clean air. He shed a jail jumpsuit for his own clothes. He hugged his domestic partner, Kristin Brown.
He was supposed to be in court, defending himself against an allegation that three years ago he exposed himself to an 11-year-old girl who was spending the night with Hopple's daughter. He and Brown, who was home at the time, vehemently deny he did that. A state Child and Neglect Review Board agreed, dismissing the allegation.
But St. Francois County Prosecuting Attorney Jerrod Mahurin sought, and obtained, a grand jury indictment.
That was in November 2016. Since then, the wheels of justice have turned slowly.
That's the way things seem to be in St. Francois County, where a growing chorus of critics believe Mahurin and Circuit Judge Sandra Martinez unnecessarily keep mostly low-income defendants in jail for months. Unable to make bail, some of these defendants eventually agree to a plea bargain to get out of jail.
Hopple had been in jail since May after falling behind on payments on an ankle bracelet. Court dates kept coming and going, with Mahurin seeking continuances and Martinez granting them.
That's what happened Tuesday. It was the fifth trial date pushed back since April, all at Mahurin's request.
This time, Mahurin blamed me for the delay.
In a court motion he cited my September column about Hopple as an attempt "to poison the jury panel against the victim ..." Mahurin said in the motion that he just found out about the column, even though I emailed and called him for comment about a month ago, when the column ran. He didn't return my calls.
Now he says in that court motion that he wants to talk to me before the trial goes forward.
As Hopple was being set free, I was interviewing Farmington attorney Vonne Carraker, at her office about a block south of the courthouse.
She practices elder law but has become a clearinghouse of sorts for people who claim to have been harmed by the judicial system. They come to her to complain about Mahurin and Martinez. She files Sunshine Law requests, asks for budgets, and shows up to St. Francois County Commission meetings to ask questions. She and many of the people she talks to post on a Facebook page with criticisms, citing specific cases and public complaints that have been made about Mahurin. The invite-only St. Francois County politics page has more than 2,900 members.
Hopple's case, she says, is endemic of what is happening in St. Francois County.
Many of Mahurin's cases, she says, end up as settlements, often after defendants have served months in jail.
"He's bankrupting people and forcing them to plead guilty," Carraker says.
Hopple was offered a plea for time served but turned it down.
"He's not going to plead to something he didn't do," Brown says of Hopple.
For now, his fate might lie in the Nov. 6 election.
For the first time, Mahurin has a serious opponent. A Democrat, he faces Republican Melissa Gilliam. If Mahurin loses, Hopple hopes he'll be able to shed the ankle bracelet and get back to work and life by January. If Mahurin wins, Hopple expects more hearings, more delays, and, of course, the bill he hasn't yet received for his jail time.
This is how the judicial system in some parts of rural Missouri works to keep people poor. Hopple has spent nearly six months in jail for a charge a state investigation found no evidence to support. He faces monthly fees for the ankle bracelet, and if he is ever convicted or agrees to plea to a lower charge, Martinez will send him a bill for his jail time that will likely be several thousand dollars. Like many others in St. Francois County, in Dent and Crawford counties, and in other counties in rural Missouri, he'll face a trip to debtor's prison if he falls behind on those payments.
But that's all a fight for another day.
On this crisp, fall day, Hopple is enjoying the splash of sun on his face, the rolling hills and falling leaves, and the love of a woman who has been fighting to set him free.
Jailed for being poor is Missouri epidemic: A series of columns from Tony Messenger
Tony Messenger has written about Missouri cases where people were charged for their time in jail or on probation, then owe more money than their fines or court costs.