St. Louis Mayor Lyda Krewson issued a swift condemnation of the Minneapolis police action that led to George Floyd's death, where four officers held him in a prone restraint position while he was handcuffed, and one officer placed his knee on Floyd's neck for almost 9 minutes.
"What happened to George Floyd is unfathomable and can not be defended in any way," she tweeted on May 30.
She's right, of course. But Krewson's city counselor disagrees with her.
What happened to #GeorgeFloyd is unfathomable and can not be defended in any way. Please honor him, and all others who have been unjustifiably killed, with peaceful protests. pic.twitter.com/SzBabf7Mru

— Mayor Lyda Krewson (@LydaKrewson) May 30, 2020
In a case with remarkable similarities to Floyd's death, the city defended several police officers who were accused in a civil lawsuit of using a similar technique to subdue a man in police custody in 2015.
"There is no specific policy forbidding prone restraint," in the city of St. Louis, wrote City Counselor Julian Bush in a brief on the case when it went before appeal to the 8th Circuit Court of Appeals. "Published materials on the issue cite a risk of asphyxiation from prolonged prone restraint, but the literature indicates that opinion is divided … . No court has held that placing a resisting prisoner in a prone position while restrained is per se unreasonable."
The Eighth Circuit agreed with Bush. About a month before Floyd died, the court issued an opinion that would likely have a bearing on any civil case brought by Floyd's family, because Minnesota, like Missouri, is in the Eighth Circuit.
"We find that the Officers' actions did not amount to constitutionally excessive force," the court wrote in a case involving the death of Nicholas Gilbert in a holding cell in a St. Louis police station. "The undisputed facts … show that the Officers held Gilbert in the prone position only until he stopped actively fighting against his restraints."
Nicholas Gilbert was a 27-year-old who was homeless at the time. Gilbert, who was white, had a methamphetamine addiction. He was arrested by St. Louis police for allegedly squatting in a vacant downtown building. Police took him to the precinct on Jefferson Avenue and put him in a holding cell while they processed the arrest. At some point, he was seen taking off his sweatpants, and a clerk at the police station thought he was going to try to hang himself.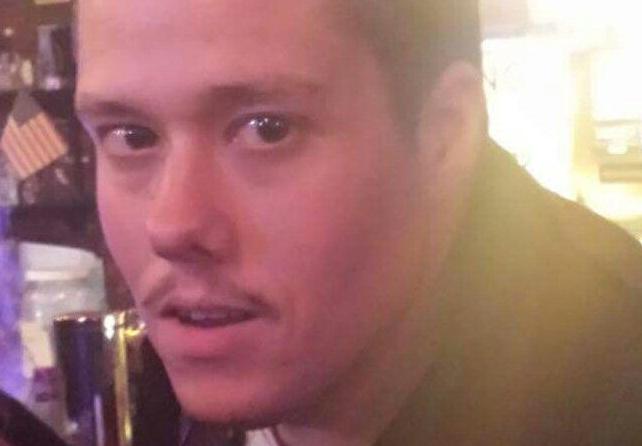 Several police officers rushed to the cell to subdue him and prevent a suicide attempt, according to court documents. Gilbert thrashed about and hit his head on a concrete bench. Here's how Gilbert's lawyers, in their appeal of the case, described what happened next:
"Ten officers held Mr. Gilbert prone on the ground for fifteen minutes after he was handcuffed and leg shackled inside a secure holding cell. They pushed Mr. Gilbert down by his back, torso, shoulders and biceps, and 'lean[ed] over the top' of him until 'he stopped breathing.'"
The case is "strikingly similar," to what happened to Floyd, says Kevin Carnie, one of the attorneys who filed the lawsuit on behalf of Gilbert's parents. "Multiple officers took turns holding him down."
The primary difference in the cases?
Video. Prosecutors, mayors, activists, all of us, have seen with our own eyes how Floyd died. There was no video in the cell where Gilbert died.
The original judge in the case dismissed the lawsuit over the issue of "qualified immunity," which is a standard by which police are protected from liability in civil lawsuits if there has been no previous court decision at the time of a disputed incident that specifically finds certain type of actions — such as prone restraint — to be an unconstitutional use of excessive force. In light of the Floyd case, the concept of qualified immunity is receiving criticism from both the left and the right, as it makes it next to impossible to hold police officers and their departments accountable.
But the Eighth Circuit went further in Gilbert's case. It found explicitly that the prone restraint used in Gilbert's case, even if he was held down for 15 minutes until he could no longer breathe, not to be excessive as a matter of law.
That means that despite 25-year-old guidance from the Department of Justice that says as soon as a detainee is handcuffed while in the prone position he should be rolled over to his side, police officers are protected from civil liability if they perform the technique that led to the deaths of both Floyd and Gilbert.
"The Eighth Circuit opinion is a green light for this kind of police action," Carnie says. He and his colleagues at the Simon Law Firm are considering an appeal to the U.S. Supreme Court.
But as it stands, the very police technique that led to Floyd's death is not considered unlawful because of a case defended by the city that Krewson leads. Gilbert died while Francis Slay was mayor, and the lack of video in police holding cells has been remedied since Gilbert's death.
"It hurts," Gilbert reportedly said, as he was cuffed and shackled and held to the floor. "Stop."
"I can't breathe," Floyd pleaded with the police officers now charged in his death.
Both men died face down, hands cuffed behind their backs, with police officers holding them to the ground.