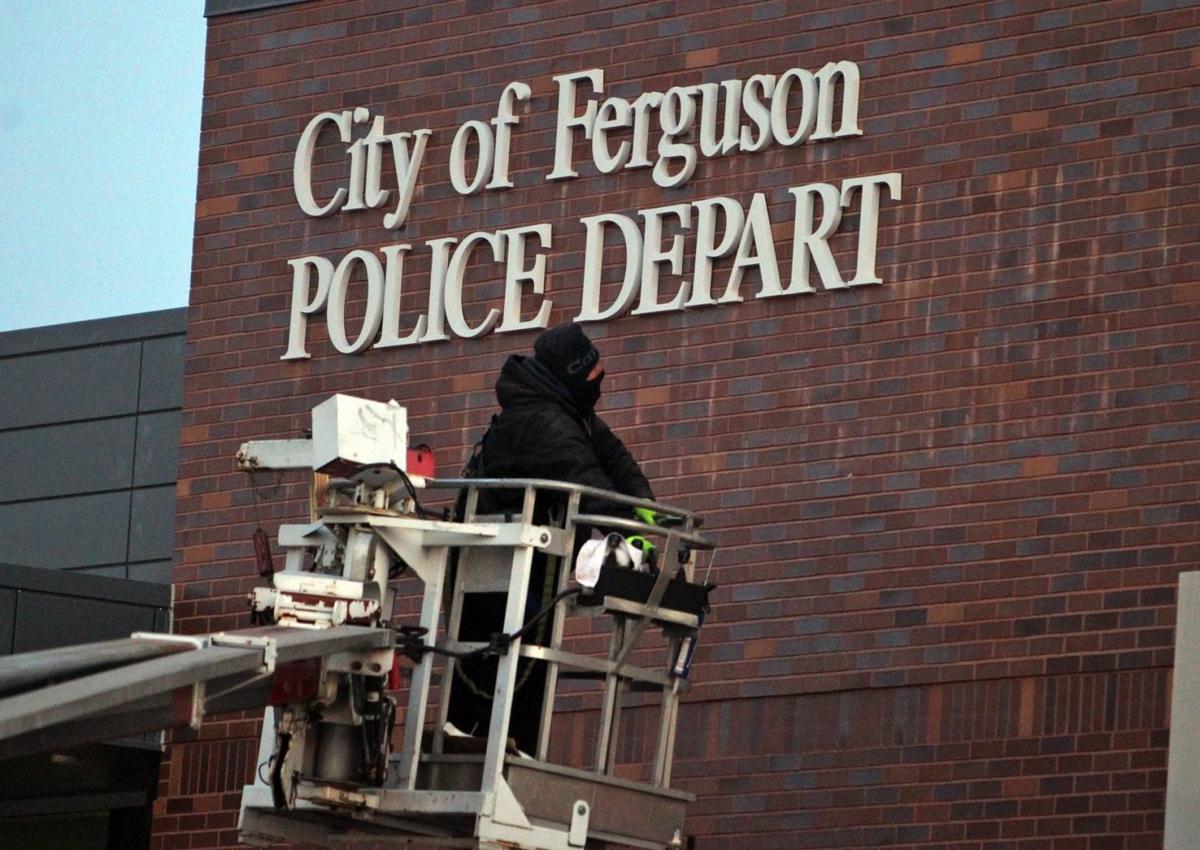 For 32 years, a group of city managers in St. Louis County have been gathering several times a year to discuss liabilities and legal settlements in an insurance trust they run.
The trust, made up of more than a dozen municipalities, provides insurance coverage to protect taxpayers and public employees. It pays out when cops are hurt or when taxpayers' rights are violated.
2017 was a tough year for the St. Louis Area Insurance Trust, or SLAIT. Its insurance representative, Steve Wicker of Daniel and Henry, called it "the worst in SLAIT's history." Its year-end fund balance was cut nearly in half, with significant payouts to police officers injured in the line of duty — including Michael Flamion of Ballwin and Craig Tudor of Hazelwood — and civil rights settlements, such as with the family of Michael Brown in Ferguson.
In April, in response to Sunshine Law requests I filed for minutes and other documents, Wicker informed the board that it needed to start acting like a public body. In June, for what is likely the first time ever, the SLAIT board went into closed session to discuss its claims report.
On Thursday, the public body tried to go into closed session again. When I pointed out that there was no closed session on the agenda or posted at Olivette City Hall, where the meeting was being held, chairman Craig Owens, the city manager of Clayton, decided to schedule the closed session for another time.
Whatever the city managers want to discuss behind closed doors, the news is probably bad for taxpayers.
In the past three years, SLAIT's settlements have gone up and its reserves have gone down. And a court filing from earlier this month indicates there is more financial trouble on the horizon.
In St. Louis County Circuit Court, the city of Ferguson is accusing the insurance trust of conflict of interest and destruction of documents and is seeking punitive damages for "evil motives and reckless indifference."
The dispute stems from a federal lawsuit the nonprofit law firm ArchCity Defenders filed in February 2015 on behalf of Keilee Fant and other Ferguson residents alleging multiple civil rights violations related to the police department and municipal court. The lawsuit was similar to the one filed against the city of Jennings that settled for $4.7 million. The issues raised in both lawsuits led to legislative action in response to the 2014 Ferguson protests that reduced the incentive for municipalities to use traffic tickets as a major revenue source.
Ferguson, unlike Jennings, is — or was, at least — a member of SLAIT, which assigned attorney Peter Dunne of the Pitzer Snodgrass law firm to represent the city. But at the same time, Dunne was representing Ferguson, he was also advising SLAIT on insurance matters. According to the lawsuit, Dunne recommended to SLAIT that it sue Ferguson in circuit court and claim that the city's policy doesn't cover class-action lawsuits.
"This latest filing by the city against its own insurer shows that there is an entire financial apparatus shrouded in secrecy and rife with conflicts that continues to rob ordinary people of any semblance of justice," said Blake Strode, executive director of ArchCity Defenders. "While SLAIT does everything in its power to evade responsibility, thousands of people who were caged because of their poverty are still left waiting."
Dunne's alleged double dealing was revealed to Ferguson and ArchCity Defender attorneys during a deposition of Wicker. In the deposition, Wicker explains that SLAIT discovered that Dunne destroyed more than 100,000 pages of documents related to the case, and the insurance trust is now in a dispute with Dunne and his law firm over hundreds of thousands of dollars in legal fees.
"It's a complicated situation," Dunne told me of the allegations involved in the lawsuit. "The idea that I did anything improper … I didn't."
At this point, a court will decide. Either way, SLAIT's board of city managers might find themselves going back to taxpayers to ask for a little help propping up its insurance trust.
At the board's meeting Thursday, Wicker floated the possibility of each city having to "assess" itself higher fees to prop up a balance sheet that shows just less than $5 million in reserves, down from $12 million two years ago.