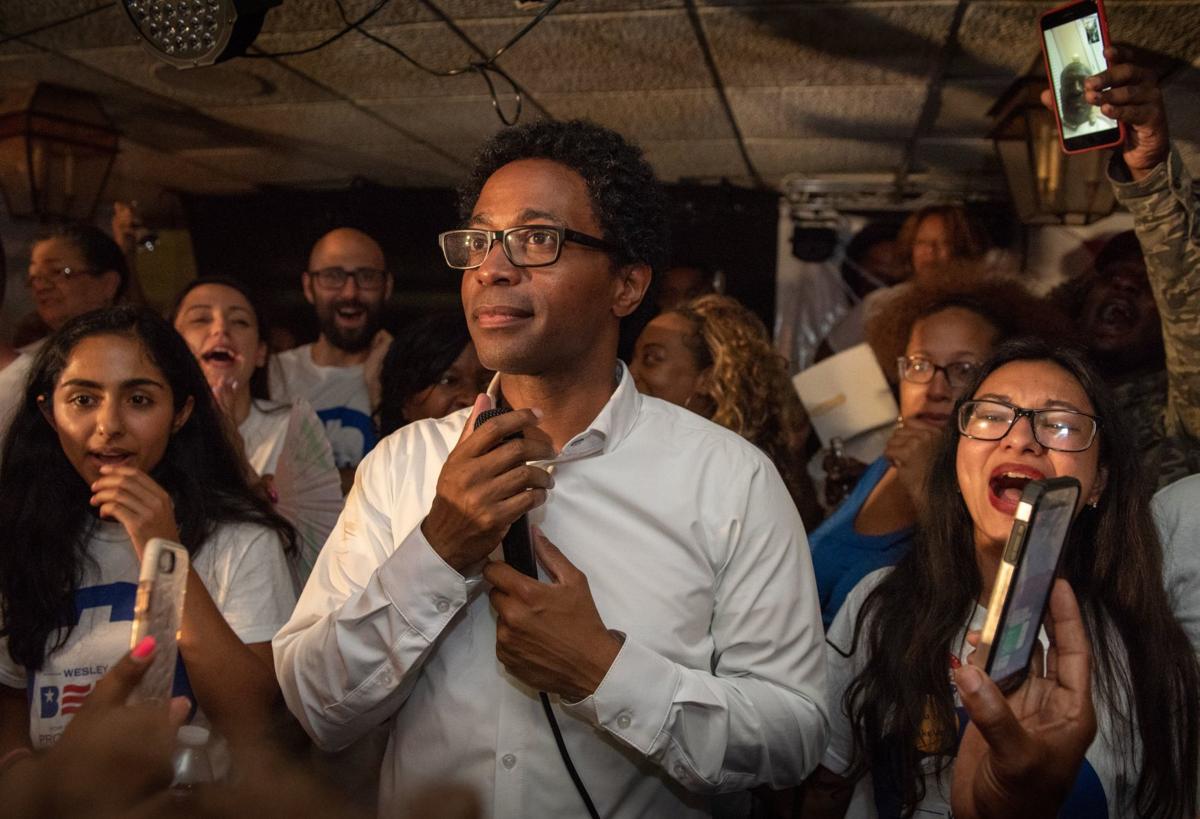 In defeating longtime St. Louis County Prosecuting Attorney Bob McCulloch in the Democratic primary, Bell became the first African-American elected to the office.
He ran on a platform of criminal justice reform. He's opposed to the death penalty. He wants to see changes to how the county applies cash bail in nonviolent offenses.
The surprise victory drew national headlines, from New York to Los Angeles.
So, too, might another historic election, this one on Monday.
On that day, in an effort that ramped up shortly after Bell's primary victory, the assistant prosecutors in St. Louis County will vote on whether to become members of the St. Louis Police Officers Association.
The timing is odd, if not outrageous.
For 28 years, the police officers association was one of McCulloch's biggest backers, donating to his campaigns and supporting him when he declined to bring charges against police officers involved in questionable shootings.
Never during McCulloch's tenure was there a serious attempt among the attorneys working for him to form a union. But now, with Bell taking over, apparently the ranks are nervous — about something.
The vote puts Bell in an odd position. He's a supporter of unions, but officially, he's not a party to the union organizing effort. He doesn't take office until January.
So the police union's president, Ed Clark, has been exchanging letters with County Executive Steve Stenger. In a November letter, Clark made it clear that time was of the essence in scheduling the union vote.
"What is essential, however, is to move forward immediately to establish a timetable and procedure for the employees of the Prosecutor's office to exercise their constitutional right to select (or not select) a collective bargaining representative," Clark wrote. "Please understand that if the County delays or refuses to agree to a reasonable solution, It may waive its objections and allow this Union to establish an election procedure unilaterally."
What's the rush? Maybe it's ongoing battles between Stenger and the County Council over the Proposition P tax revenue, already tapped for raises in the prosecuting attorney's office. Or maybe it's fear over the county's increasingly broken budget.
Or maybe it's just Bell, who promises change.
In St. Louis County, employees in the prosecuting attorney's office already have civil service protections, so even if Bell wanted to, he couldn't just come in and clean house overnight.
"We are all protected by the civil service rules, but if unionizing provides a greater benefit to workers' rights, we support it," says Sam Alton, chief of staff to Bell, the prosecuting attorney-elect.
But, Alton notes, "The timing is curious. For 28 years the employees have not unionized, and I noticed this happened just after the voters demanded sweeping change."
It is unusual but not unheard of for attorneys to unionize.
Earlier this year there was a short-lived effort to form a union among attorneys at the nonprofit Legal Services of Eastern Missouri. A similar legal aid organization in Brooklyn, N.Y., has a union.
So do the assistant prosecutors who work in Jackson County, Mo., and assistant prosecutors in Los Angeles.
But the arrangement can be fraught with potential conflicts, writes criminal justice journalist and author Radley Balko. In a 2015 op-ed in the Washington Post, for instance, Balko pointed out a conflict between the L.A. prosecutors union opposing legislation requiring special prosecutors for police shootings. That advocacy put prosecutors on the same political team as the union representing the police officers they would be investigating.
If the St. Louis County union vote were to pass on Monday, the city police union would be representing county prosecutors. Any veil of independence would be gone. The business manager of that union, Jeff Roorda, is a controversial figure who has posted and deleted racist social media posts. During the last mayoral election in the city of St. Louis, Mayor Lyda Krewson called for Roorda to be fired after he called Treasurer Tishaura Jones a "cop-hater" and "race-baiter."
Roorda did not return calls or texts seeking comment.
The election is scheduled to take place Monday between 10 a.m. and 2 p.m. in the prosecuting attorney's office in Clayton. There are 60 attorneys and investigators eligible to vote, among them investigator Joe Steiger, the former president of the police association when he was a detective in the St. Louis Metropolitan Police Department.
Thirty-one yes votes will be required for the union election to succeed, according to a letter from Clark to Stenger.
In August, Bell slayed a giant. Soon, he'll find out if he's going to battle with the army left behind.