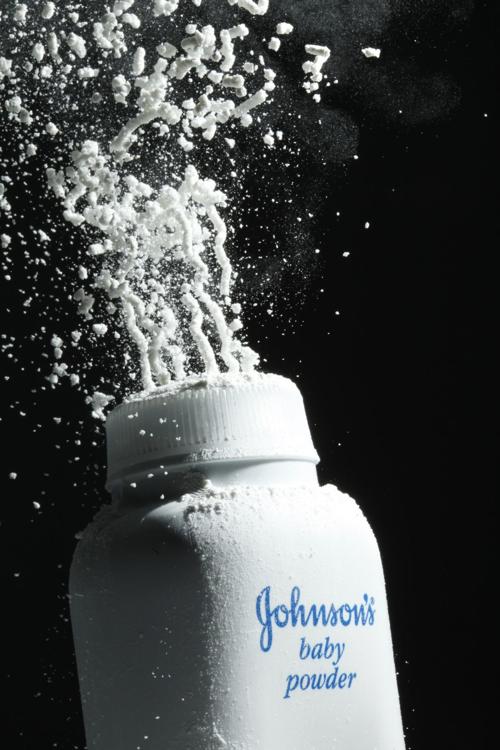 Peter Merideth sought an answer to a fairly simple question.
The state representative from the city of St. Louis, a Democrat, asked Attorney General Eric Schmitt, a Republican, for his opinion on whether it was appropriate for House members to redact the names and addresses and other identifying information of people who email their lawmakers.
It's the sort of question that state lawmakers of both parties have asked attorneys general of both parties for decades. They use such opinions to help guide the writing of laws and other officials' actions. Merideth had a good reason to ask the question.
It started with a Sunshine Law request from me.
Last year, I discovered that many Missouri lawmakers were receiving form letters copied verbatim from a U.S. Chamber of Commerce website urging them to make it harder to file lawsuits against out-of-state companies that may have damaged consumers because of negligence. The letters came after a St. Louis jury awarded $4.7 billion against Johnson & Johnson because of allegations that its talc powder products cause cancer. (Ironically, just last week, the company recalled 33,000 bottles of baby powder because regulators apparently found trace amounts of cancer-causing asbestos in a bottle of the product.)
I filed a request with some lawmakers to obtain the letters.
Many of the letters came from people — including Merideth's constituents — who said they didn't send them. Using technology to create a false wave of grassroots opinion on an issue is unfortunately becoming a common technique in some political corners.
In South Carolina last year, state lawmakers received similarly questionable emails from constituents who said they didn't send them, as the Legislature was debating how much utility customers would pay for a failed nuclear plant project. State Rep. Gary Simrill, a Republican who was House Majority Leader, was among the first to notice the fake emails, because he received one from a neighbor who he knew was on the other side of the issue, he told me.
Simrill and others called for an investigation by the state's attorney general.
Earlier this month, Buzzfeed News reported on a similar scheme coordinated to oppose Obama-era "net neutrality" regulations in which the New York attorney general says the FCC received more than 9 million comments that were from faked identities.
Amid this backdrop, Missouri voters last November passed the Clean Missouri amendment that changed the state constitution to explicitly require state lawmakers to follow the Sunshine Law.
Two months later, the House Republican majority passed a rule that basically exempted state representatives from that provision.
This is what spurred Merideth's request in March for an opinion from Schmitt.
He wanted to know whether the attorney general believed the House should be allowed to pass a rule to bypass the state constitution.
Merideth is still waiting for an answer. It's been more than 200 days.
"I think it's pretty obvious that the constitution trumps the House rule and that (the attorney general) doesn't want to show up the members of his party," Merideth, an attorney, told me. "It would be very difficult to give an opinion contrary to his own party."
Yes, it would, but with some prodding, on a similar issue, Schmitt already has.
Earlier this year, Auditor Nicole Galloway asked the attorney general whether it was appropriate for Gov. Mike Parson to claim a "First Amendment" exemption when offering blanket redactions to documents sent to his office by constituents and later sought in Sunshine Law requests.
Galloway, a Democrat running for governor against Parson, a Republican, sent her letter in May. Schmitt didn't respond until August, agreeing with Galloway that the governor's odd misappropriation of the First Amendment should stop.
But Merideth still doesn't have his answer.
"It is not the office's statutory duty to respond to every opinion request from every individual with a formal legal opinion," said Chris Nuelle, Schmitt's spokesman. "It is rare for the Attorney General's Office to issue a formal legal opinion."
In fact, Schmitt has issued only one such opinion, ironically, also on Clean Missouri, in response to a question from the Missouri Ethics Commission.
In his two years as attorney general, Republican Josh Hawley issued no such opinions. His predecessor, Democrat Chris Koster, issued 17 of them in his 8 years in office. His last one was in response to a request from a Republican senator.
Schmitt may not be able to hide much longer.
In response to my columns on the Chamber emails, trial attorney Mark Pedroli and the Government Accountability Project filed similar open records requests for emails from state lawmakers. Some of the Republicans who responded redacted information, citing the new House rule. Pedroli intends to file a lawsuit alleging these redactions and the new House rule violate the state constitution.
The question he has, and Merideth shares, is this: Are House Republicans are trying to protect their constituents, or the big-money donors who are behind the fake-grassroots trend?
"I don't think there's any doubt who they're actually trying to protect," Merideth says. "And it makes it a whole lot harder for voters to hold their elected officials accountable."