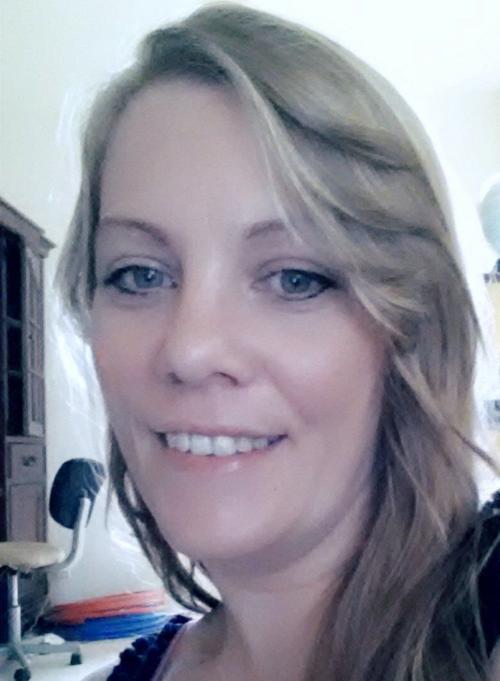 Alicyn Rapp was dropped off in the shadow of the big red barn in Camdenton, the one that houses a souvenir and T-shirt shop at the intersection of Missouri Highways 5 and 54.
"I had no money, no car and no phone," Rapp remembers. "I had no way to get back home to St. Louis. I was stranded."
A stranger bought her a hot dog at Sonic and let her use her phone. Her dad would be able to come get her in a couple of days. She found a cheap motel and the good Samaritan paid for her room.
Rapp, 36, had just been let out of Camden County Jail. She had been picked up on a warrant from a case for which she long ago served her time. Her troubles stemmed from a bad breakup.
Rapp believes she might have the oldest ongoing case in Camden County. She met a guy that summer at Lake of the Ozarks. Things moved fast. She moved in with him in the loft above his window-tinting business. They drank a lot. They fought. Then he cheated on her. That's what the police report says. It also says she hit him and trashed his loft. Rapp says he hit her first. Police charged her with domestic violence and property damage, both misdemeanors.
A warrant was issued for her arrest, but Rapp had already moved back to St. Louis, where she grew up.
She's a south city Catholic girl. There was St. Gabriel's for elementary and middle school, followed by Bishop DuBourg for high school.
By the age of 14, she was fighting addiction, mostly alcohol and meth. In 2004, she caught her first drug possession case and went to prison. Since then, she's done three stints in prison — all for drug possession — and has found herself in nine different county jails.
Only one case remains on her record. Camden County.
She was arrested in 2007, went through a couple of attorneys and by 2008 pleaded guilty. Her sentence was one year in jail, but it was suspended. She received two years of probation and a bill for the nine days she spent in jail. Altogether, her court costs came to about $1,200.
By 2009, Rapp was behind in her payments and the court revoked her probation. She did a couple of days in jail and her cash bond of $400 was applied to her costs. Then again in 2010. Revocation. Jail. Another bill for jail time. And 2012.
This is the pattern that creates de facto debtors prisons in rural Missouri. Poor people who can't afford to pay their costs — even after doing their time on misdemeanor charges — end up with even larger bills by spending more time in jail on probation revocation or contempt of court for missing hearings. Camden County collects more in so-called "board bills" than any county in the state except for neighboring Laclede County. The practice has earned the lake area jail there a motto often repeated by its inmates.
"It's legendary," says Rapp. "Come on vacation, leave on probation, come back on revocation."
Since 2006, this has been Rapp's life.
In 2013, she tried to put an end to the cycle. She was in the Chillicothe Correctional Center, doing 120 days for possession of meth, and she was trying to turn her life around. Her record has been clean since then, though she knows her battle with addiction will last a life time.
"I am writing you requesting time served in lieu of fines and/or jail time to run concurrent with my current sentence …" Rapp wrote the Camden County Circuit Court. "I am trying to change my life and I would like a clean slate to start over."
The prosecutor in Camden County was willing to grant the request. The judge said no, not unless Rapp also paid the $1,639.70 in outstanding bills.
So when Rapp walked out of prison, she was picked up by Camden County deputies, who drove her back to the county jail, and then added a bill for mileage to her ever increasing jail costs.
In 2015, still behind in payments, she got picked up again.
"I sat in Camden County Jail for 18 days, waiting to go to court just for them to release me with a new payment schedule," she says. "It's ridiculous."
On Monday, she had a court date again to discuss her payments with the judge, the fifth one to handle her case since it began in 2006. She didn't go.
She is living with her husband in Woodson Terrace these days. Her car doesn't work. Next week she starts training for a job with Jack in the Box. The idea of scraping together the money to find a way to make it to Camden County just to tell the judge she can't afford a payment makes no sense to her.
"It's been 12 years, for God's sake," Rapp says. "I've lost jobs, my house, cars, my children. I've done enough time. I've paid them enough money. With this hanging over my head, I'm never going to get a clean start. When is it going to stop?"
Jailed for being poor is Missouri epidemic: A series of columns from Tony Messenger
Tony Messenger has written about Missouri cases where people were charged for their time in jail or on probation, then owe more money than their fines or court costs.