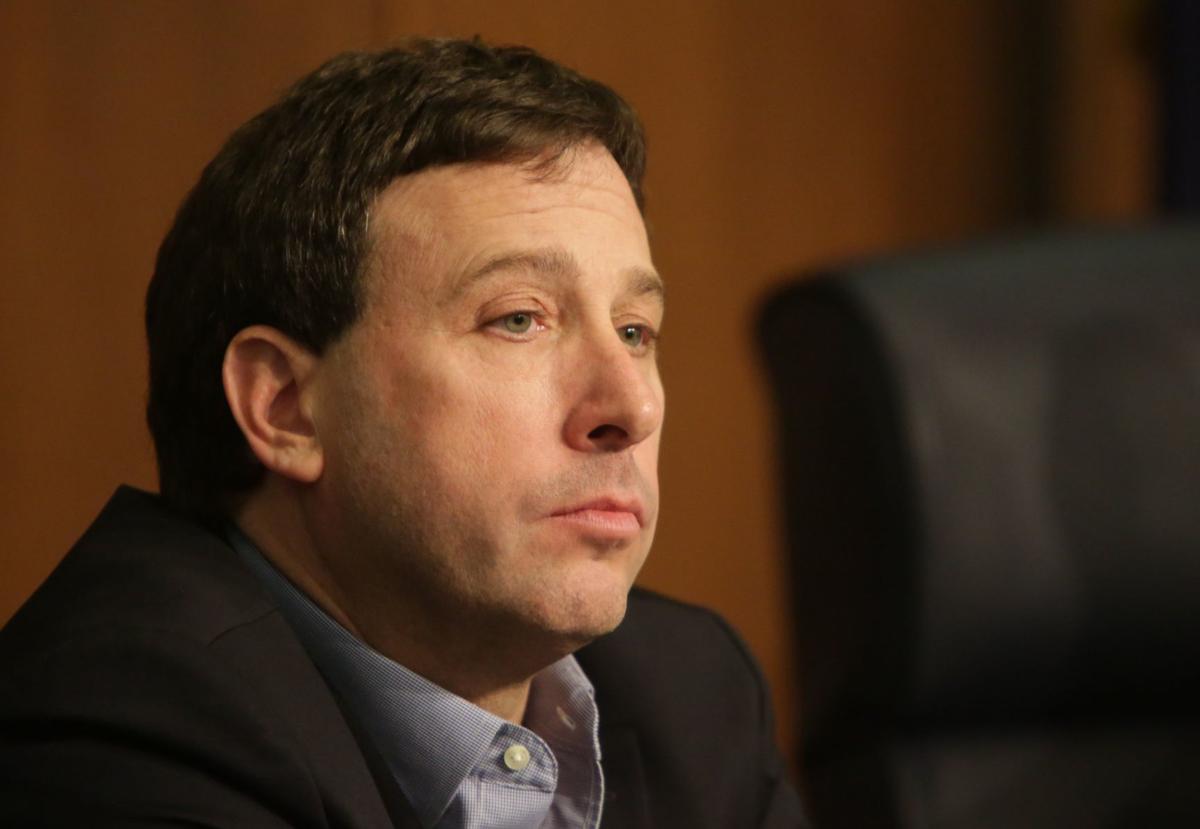 It started with a phone call.
"Hello, I'm Dillon with the MACFPD committee," said the recorded voice that earlier this summer went to dozens of homes in the central St. Louis County district represented by Sam Page.
Page, the chairman of the County Council, was blocking a pet project of County Executive Steve Stenger, a bridge replacement on Lewis Road near Eureka that serves the home of one wealthy Stenger campaign donor, as well as a golf course he owns. The phone call ignored those details and instead pitched a tale to unsuspecting county residents that Stenger was standing up for public safety.
Rubicon is a contractor involved in more than $2 million worth of rehab projects as part of the county's Neighborhood Stabilization Program, most of it funded with federal pass-through money. A year ago, the corporation wrote a check for $10,000 to Stenger. But in November, Missouri voters passed a ballot initiative that banned corporate donations made directly to candidates.
In its July filing with the Missouri Ethics Commission, the committee reported $67,450 in donations, many of them from corporations that do business with St. Louis County. Paric Corp., which has the contract to build the new soccer complex in Creve Coeur, gave $3,000. J.H. Berra Construction, which is involved in multiple county zoning issues, weighed in with $5,000. Sentinel Emergency Solutions gave $1,000, three days after it received a $34,000 contract for an air system at the county fire academy. RJP Electric, which received a county lighting bid earlier in the year, also gave $1,000. And there were others.
Of the $38,750 that MACFPD donated to candidates in the most recent quarter, $36,500 of it went directly to Stenger. For a politician who has established a pattern of taking official action that appears closely tied to campaign donations, MACFPD offered Stenger a way to bypass the reporting requirements of the Missouri Ethics Commission. He could take corporate donations, avoid reporting that donors had contracts with the county, and have somebody else do the dirty little business of placing robocalls to attack political opponents.
Gary Donovan, treasurer of the MACFPD committee, said there's nothing untoward about the donations. "Mr. Stenger has shown to us that he is for public safety," he said.
Similarly, Ed Rhode, a campaign spokesman for Stenger, said the donations were on the up and up.
"To suggest any impropriety over $36,000 in campaign contributions is reckless and irresponsible propaganda," Rhode said.
The connections between the two committees suggest otherwise.
Donovan is an assistant fire chief at the Central County Fire and Rescue district in St. Peters. The chairman of that board is Dave Tilley. Tilley is also the president of the MACFPD organization. Tilley runs a business out of his house called Unified Strategies Consulting LLC. In the last three months, Stenger has paid the company $18,500 for "fundraising." Stenger is the only Missouri politician who has ever paid Tilley's company for fundraising, according to ethics commission records.
So Stenger's fundraiser controls the organization being used as an apparent front for some of his campaign donations. That's not propaganda. It's easily verifiable fact.
Tilley didn't return an email seeking comment. The Stenger campaign declined a request to make him available. And that June robocall? Its expense doesn't show up on the ethics reports of the MACFPD committee.
I asked Donovan what role Tilley played in raising the MACFPD money and sending it to Stenger.
"I don't get too much into his business," he said.
Because at least one of the donations in the MACFPD account shouldn't be there.
It came May 16 from Missouri Employers Mutual. That's the state-chartered workers compensation company that was last in the statewide news in 2012 when its former CEO, Roger Wilson, pleaded guilty to a federal charge of misappropriation of funds for his role in an FBI-investigated scheme to hide the source of campaign contributions to the Missouri Democratic Party. Since that incident in which both Wilson, a former Missouri governor, and St. Louis attorney Ed Griesedieck received probation and a fine, Missouri Employers Mutual had made but one political donation, in a local school election.
So the $1,500 to an obscure fire district committee seemed odd. It turns out, it wasn't intended as a political donation at all. Jennifer Peck, vice president for communication for the insurer, said the check was to sponsor an annual educational seminar on workers compensation insurance.
"We did not know it was going to a political action committee," Peck said. "In general, we don't make political donations."
Peck said the company will double-check its procedures so such a mistake doesn't happen again, and it might ask for the money back.
I've got Stenger's phone number, if she needs it.
From City Hall to the Capitol, metro columnist Tony Messenger shines light on what public officials are doing, tells stories of the disaffected, and brings voice to the issues that matter.