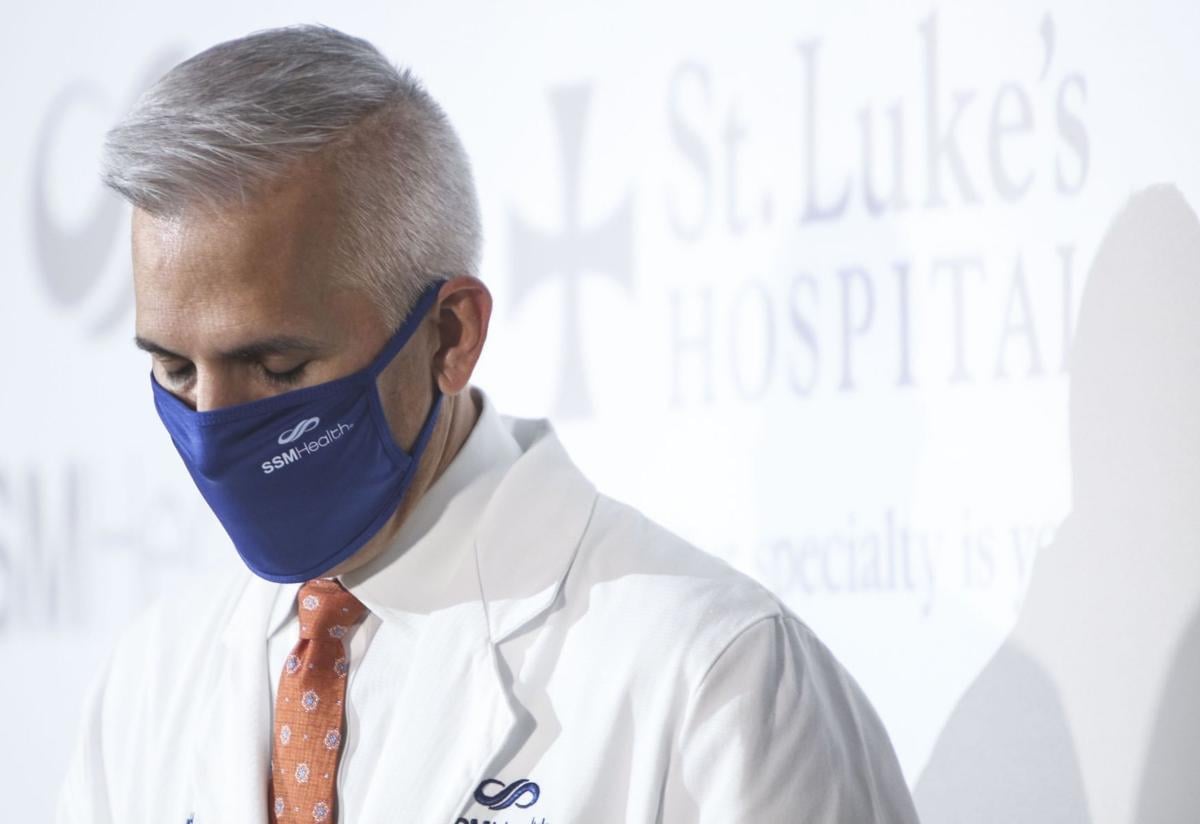 The Kirkwood School Board on Monday night made a similar decision to other school boards throughout St. Louis County: It's time to bring high school students back to in-person school.
After hearing detailed plans about social distancing rules to keep students, teachers and staff safe, the board voted to bring high school students back starting Nov. 9. It's similar to the decision made by the Parkway School Board at a recent meeting, and earlier, the Rockwood schools and several other school districts in the region.
The decision in Kirkwood came on the same day that Dr. Alex Garza, head of the St. Louis Metropolitan Pandemic Task Force, offered an emotional plea for people in St. Louis County to do a better job wearing masks and practicing social distancing and avoiding large crowds, as hospital capacity in the region nears 90%.
"If we continue down the path we are on right now," Garza said, "if we don't start listening to science and wear a mask, stop gathering in large crowds, things could potentially get much worse."
Rising local COVID-19 numbers concerned at least one Kirkwood School Board member before the vote:
"I love the plan. I want the kids back in school," said Nikole Shurn. "But I'm concerned about the numbers."
So, it seems, are the students.
They're upset that the adults who run area school boards didn't ask them for their opinions.
So say several student editorials this week, one in The Kirkwood Call, headlined "You failed us," another in the Pathfinder, the student newspaper at Parkway West High School, and one in The Globe at Clayton High School.
"At this point — after seven months of executive decision making — students are starting to question the 'why' behind these decisions, and we are not satisfied. Of (Kirkwood Call) staff, 88% (57/65) believe (the school district) has not handled the coronavirus pandemic in the best way possible for the community," wrote students at Kirkwood High School in an editorial. "With each decision to return, (the district) has asked parents and teachers for input and preference — but nowhere have students been asked the same. At the high school alone, 1,820 students are in attendance and that number is only growing. The students are the largest percentage of who will be in the building on Nov. 9, yet we don't have a survey to fill out; we haven't been asked for ideas; we haven't been able to share our fears with the administration that determines how we learn for seven hours a day, five days a week."
The Parkway West students were even more direct in their criticism.
"We are disappointed, Parkway Board of Education," they wrote. "We are disappointed that you attempted to sway figures in your favor. We are disappointed that you let outspoken parents and students — who are most definitely not appointed pandemic doctors or statisticians — scare you into your final decision. We are disappointed that you turned your back on the facts you championed not even one week before your next meeting. You let our community down. We need you to rely on the facts and the figures, and analyze them with the human reasoning we hope you possess. With the power to make this decision, you hold the very lives of students, staff and the entire St. Louis community in your hands. With the decision you made, you let them fall right through your fingers."
It's not easy being a student journalist who decides to take on the powers that be, says Olivia Silvey. The 18-year-old senior at Kirkwood High School is the opinions editor at The Kirkwood Call. She says the fear among students — 26% of whom have decided to continue with virtual learning — is palpable, and quite clear in regular conversations and in social media posts.
"We haven't been asked at all," Silvey said. "The consensus among the students is: 'Where are we' in the discussion?"
There is a lesson in how Silvey and her fellow students work. Before they write editorials, they meet as a staff and discuss their ideas. They share pros and cons, listening to all voices. Then they close their eyes, raise their hands and vote on a position.
In today's political environment, where loud voices try to shout down opposition, it's a thoughtful little reminder of what democracy can look like, should look like. An argument can be made that school boards are listening to their appropriate constituents, the voters, but from where I sit, it's nice to see the students add their courageous voices of reason amid anxious times.