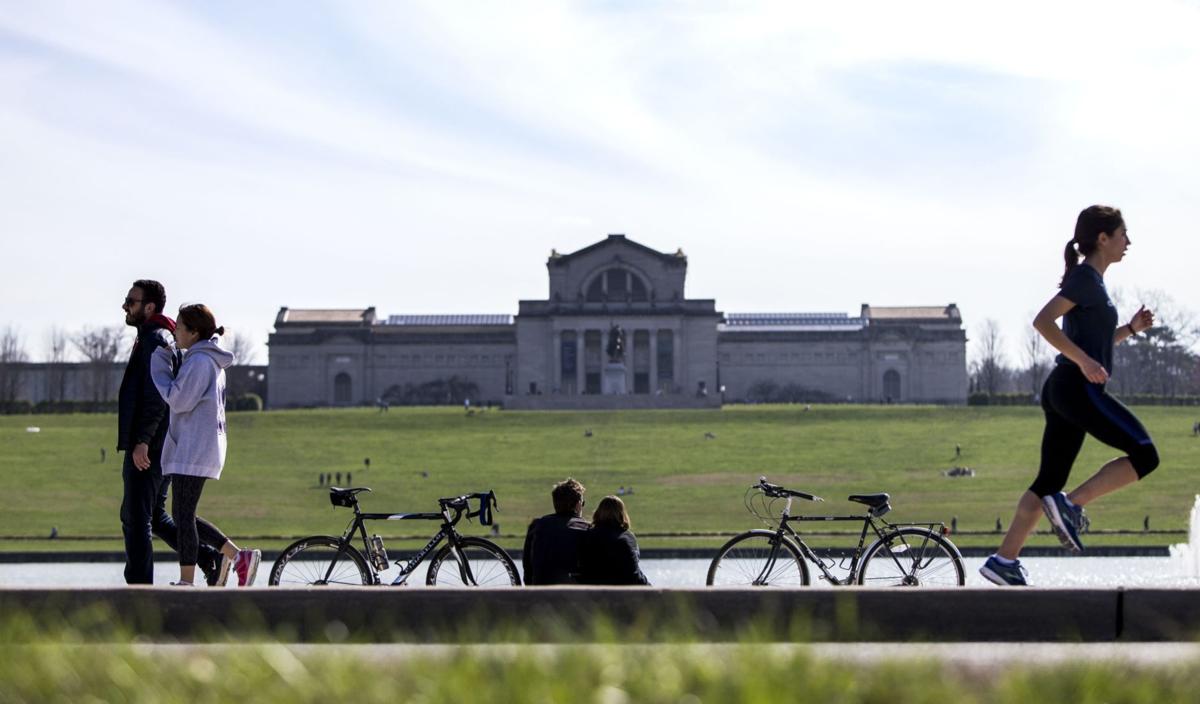 I almost ignored Brendan Roediger's text.
Roediger is a law professor at St. Louis University who is often tilting at windmills in the criminal justice system, representing some of the region's most vulnerable citizens, protecting their civil rights, upending the status quo.
"Just an offer for these odd days," his text said. "I give you 5 words. Any poem format but you must use the words and not exceed 12 lines. Due Sunday."
At first it struck me as one of those annoying Facebook things. Write 10 words about yourself, copy to 10 friends. Rinse. Repeat.
I hate those things. They are the evil stepchild of chain letters.
But these are not normal times. People are ill and dying of COVID-19 as hospitals morph into triage centers like a scene from the old TV show "M.A.S.H." Most everybody else is stuck at home, or isolated from family, or in a suddenly supercharged work environment, or unemployed, going stir-crazy, and trying to find creative ways to deal with the new realities of the coronavirus pandemic. Some folks are being particularly creative.
Jessica Piper, a teacher with newfound time for professional development, is enrolling in online courses.
Steve Houston, a public relations professional, is taking hikes and bird-watching.
A friend of mine is learning to play bass guitar. A woman named Mary who lives in Florissant is writing letters to all the people she's meant to write to over the years. Real letters. Hand-written. With stamps and everything. Kurt Pankau and his colleagues have decided to wear silly hats in their now-daily video meetings.
My wife cleaned out the basement. I've refrained from yelling at the teenagers for being on their phones 24 hours a day. Consider it a Lenten sacrifice.
And yes, I wrote a poem, spurred by Roediger's challenge. These were the five words I had to use: trailer, copper, right, bent, floor. Here's what I came up with:
Our double-wide trailer has a copper roof.
It's out of place, but it protects us from the rain and snow.
We spend more time there these days.
Everything is out of place.
It's a word right out of a futuristic sci-fi flick.
The kind where guys in gowns and masks and gloves walk carefully around the dead bodies on the floor.
We don't have any of those.
Just a few wilted flowers, bent where the stem hits the vase.
I bought them for my wife to brighten the mood.
As we wait out the storm.
I don't really live in a double-wide, but I did buy my wife flowers.
Roediger sent the email to a whole group of friends of his: lawyers and medical professionals, journalists and educators, historians and administrative assistants.
One wrote about the great battle over toilet paper:
Having wrested the last roll of
Cottonelle from the mouth of the
Another got philosophical about the state of poverty in America.
That last phrase — nothing seems right — is an anthem for our times.
Amid the bad news being fed to us through a firehose on full blast, the poems were a distraction, an exercise of the mind, a way to find humanity in words.
And that's really the point, Roediger said.
He's been doing a version of this exercise with his mom, Jean Allman, for years. She's director of the Center for the Humanities at Washington University. As long as Roediger has been in recovery from addiction — 20 years now — he and his mom have connected through their poetry game, and a Tuesday night dinner.
Coronavirus put those dinners on hold.
"We were missing our Tuesday night dinners and decided to bring friends into our poetry game," Roediger says. "My experience is that even bad poetry is better than none and that dreams and fears you were unaware of tend to come out. Also, every once in a while you write a good poem. For those of us who write in a confined way, it can turn on another part of the brain. For me at least, it has been healing over the years."
Healing is a valuable commodity in a time where nothing seems right.
From City Hall to the Capitol, metro columnist Tony Messenger shines light on what public officials are doing, tells stories of the disaffected, and brings voice to the issues that matter.