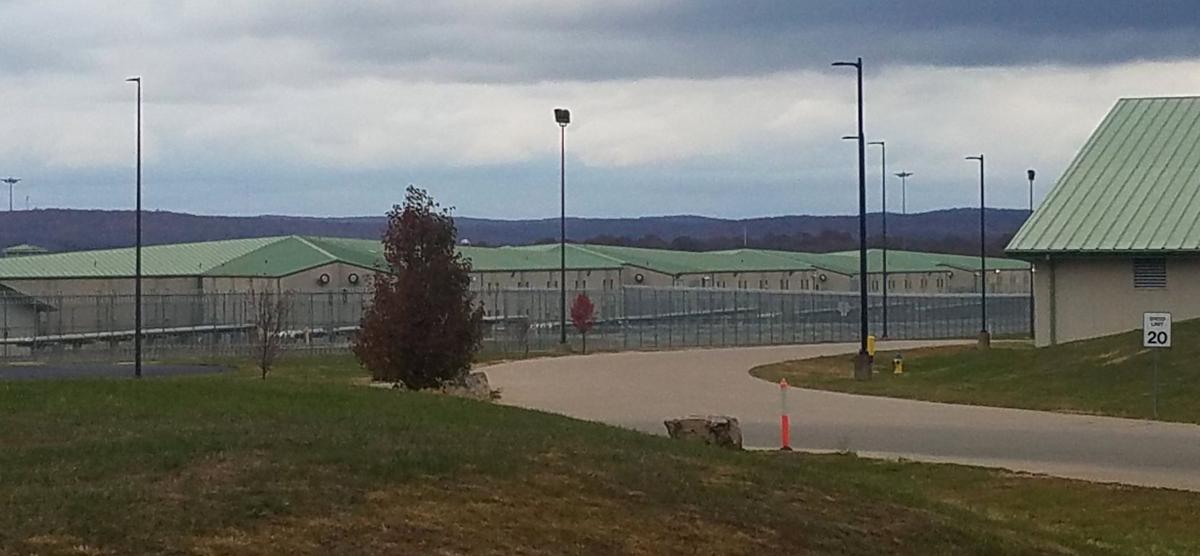 Donald "Doc" Nash walked out of the state prison in Bonne Terre to a standing ovation.
It was the evening of July 3, not long before midnight, when Nash made the slow walk to freedom. He had just turned 78, after having spent 12 years in prison.
The guards, the detainees, on both levels, they all stood to cheer as Nash walked past them.
"I think they all knew I was innocent," Nash told me on Friday, from his home in rural Dent County. For a man who was convicted on the weakest of what his attorney, Charlie Weiss, calls "junk science," on a case that was poorly handled from the beginning, it took an awfully long time for the criminal justice system to recognize that Nash didn't belong behind bars.
The last few months before his release, Nash's freedom had been precarious. The prison in Bonne Terre had become a COVID-19 hot spot, and Dent County Prosecuting Attorney Andrew Curley and Attorney General Eric Schmitt seemed to brush off the problems with the case against Nash, as laid out in a 222-page report by Judge Richard J. Zerr, appointed by the Missouri Supreme Court as a special master.
Zerr called the case, in which Nash was convicted of murdering his former girlfriend, Judy Spencer, a "miscarriage" of justice, and his report outlines in detail why that is so clearly the case. The only evidence tying Nash to the crime outside of Salem was a miniscule amount of his DNA found under Spencer's fingernails. They had lived together previously. The crime originally went unsolved, but Nash was arrested and charged 26 years after Spencer's brutal death because of the DNA test. A prosecution witness made the novel and unproven "junk science" claim that such DNA would have been gone after Spencer washed her hair, which she had done since the last time she saw Nash.
Prosecutors at the time ignored the fingerprints of two men on the car Spencer had been in, including the print of a convicted sex offender. They ignored the fact that Nash didn't own a shotgun, the murder weapon that was never found. They rushed to judgment to bring "justice" and closure to a vocal victim's family, and Nash paid dearly for that failure.
The fact that deputy sheriffs in Dent County who suspected Nash was innocent brought the case to Weiss, and Jonathan Potts and Stephen Snodgrass — three attorneys at Bryan Cave Leighton Paisner who have experience with actual innocence cases — makes what happened after Nash walked out of the Bonne Terre prison even more disheartening.
He was allowed to go home to his wife, Terri, as Curley decided what to do, after the Missouri Supreme Court remanded the case to him. Rather than drop the case, he decided to refile it, and once again asked for help from Schmitt's office. They refiled the charges against Nash almost immediately. Weiss and Potts, knowing there was no way the state could prove its case, asked for a quick trial. It was scheduled for Oct. 19.
Then the attorney general's office, preparing for trial, retested the DNA, both on a shoelace that was used to strangle Spencer and on the material found under her fingernails. Nash's DNA wasn't found on the shoelace, but two previously unidentified males' DNA were found. And the DNA under the fingernails could not clearly identify Nash.
Finally, the case was dropped. Nash was truly free from the dark cloud that had followed him for too long. "It happens like this in too many cases," Weiss says, where a prosecutor rushes to judgment to try to get a conviction when the evidence just doesn't add up. The pressure of trying to bring justice to a victim's family is powerful, but it too often can lead to injustice when applied unfairly.
Nash doesn't sound like an angry man. Prison was no cakewalk. He hopes Spencer's family eventually finds justice.
"It's been tough," he says. "I spent 12 years in prison for something I didn't do. It's crazy."
These days, he sits on the rocker on the front porch, talking to his wife, and playing with their two schnauzers, Blackjack and Daisy.
"It's great," to be home, he says. "Absolutely wonderful. I enjoy waking up in the morning and laying down and going to bed at night. I feel like a different person."
From City Hall to the Capitol, metro columnist Tony Messenger shines light on what public officials are doing, tells stories of the disaffected, and brings voice to the issues that matter.