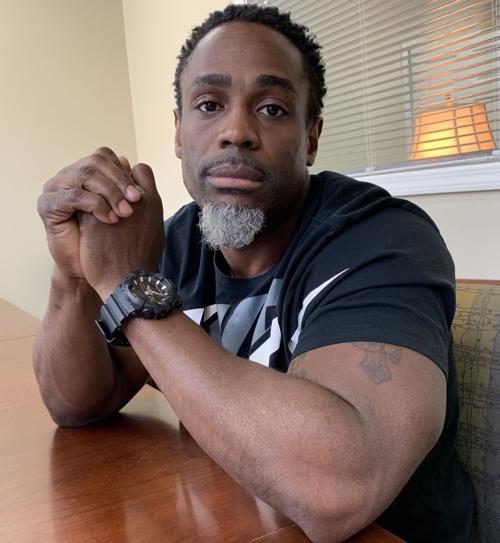 Jamie Wesley didn't want to see the judge.
It was 2017. Wesley had just done 12 years in federal prison on drugs and weapons charges.
The judge who sent him away, U.S. Senior District Judge E. Richard Webber, wanted to talk to him.
For Webber, this is nothing new. The longtime federal judge often visits with the people he has sentenced to prison when they are released.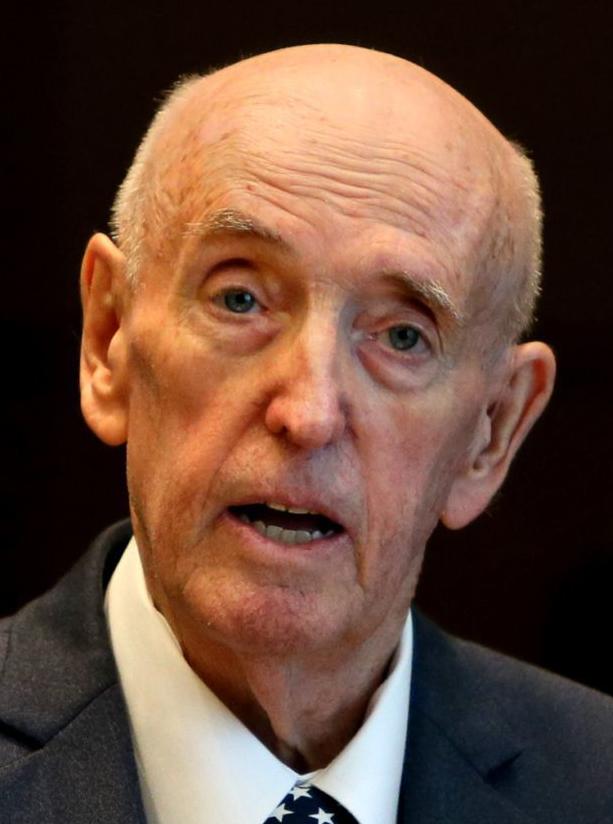 "I didn't really want to go," he says.
But he did, eventually, and it was a good thing. Webber encouraged him to get a job as an over-the-road trucker. The jobs pay well, the judge said.
Wesley was floored. The two men cried together.
And Wesley got to work. He earned a commercial truck driving license. By March 2018, he had a job hauling goods across the country. "It was a blessing," he says.
Then the state of Missouri came calling.
It was Sept. 10, 2018. Wesley was about 120 miles outside of Lansing, Mich., when his boss called.
The family support division of the Missouri Department of Social Services had suspended his driver's license because Wesley was behind on child support.
He couldn't believe it. Wesley knew he was behind on child support for his two kids. They're adults now, but the entire time he was in prison, the state kept adding to the total he was behind. When he got out of prison, Wesley filed a motion to modify his support. The state put a lien on his bank account. Wesley filed for a hearing to review that decision. He says he was told nothing would happen to his driver's license until that hearing took place. It was scheduled for Sept. 24.
Now he had no driver's license. He was fired on the spot, hundreds of miles from home.
"I had to pull over and sit and wait for somebody to come get me," Wesley says. He slept in his truck on the side of the road.
Wesley's dilemma is not uncommon in Missouri, and, in fact, most of the nation.
For too long, driver's license suspension has been used as a debt collection tool for people who can't afford court costs, who fall behind on child support, mostly for an inability to pay, and the practice has perverse results.
That's why St. Louis County Prosecutor Wesley Bell announced a plan to stop prosecuting most child support cases in criminal court. And it's why two civil rights organizations — Equal Justice Under Law and St. Francis Community Services — filed a federal class action lawsuit in March seeking to end Missouri's practice of driver's license suspension in child support cases.
"These suspensions are meant to coerce payment, but for those who cannot pay, the loss of a driver's license counterproductively decreases the likelihood that a person will be able to pay child support, as it often leads to job loss, reduced employment opportunities, eviction, and greater difficulty carrying out the responsibilities of everyday life," the lawsuit alleges. "License suspension as a debt collection method is unconstitutional and irrational when enforced against people who cannot afford to pay: no amount of coercion can force money out of a person who has none. Missouri's FSD (family support division) traps parents in an inescapable cycle of poverty and criminal culpability by suspending their driver's licenses."
Al Johnson, the director of New Covenant Legal Services, says he believes that Wesley's suspension was purely punitive, with no regard for his ability to pay. Since his children are 19 and 22, none of the money the state collects will actually go to them.
"If you're poor and black, this is the sort of treatment you get from the state," Johnson said. The attorney is representing Wesley in his battle with the state. "I think they took his driver's license because he demanded a hearing. It's over the top. He's trying to get back on his feet and they're trying to ruin him."
Many states are doing on their own what the federal lawsuit might force Missouri to do.
Just last week, Montana Gov. Steve Bullock signed a bill that ends that state's practice of suspending driver's licenses for people who can't afford to pay court costs. Virginia passed a similar law earlier this year. Last year a federal judge suspended the practice in Tennessee.
For Wesley, who is 46 and lives in Bellefontaine Neighbors, losing his livelihood while he was trying to rebuild his life after prison was "deflating. It took all the wind out of my sails," he said.
He worked in a warehouse for awhile, and now has his license back, in a temporary agreement with the state. He's driving a truck again, but worried about what comes next.
"A guy is no good if he can't go to work," Wesley said. "Nobody wins."