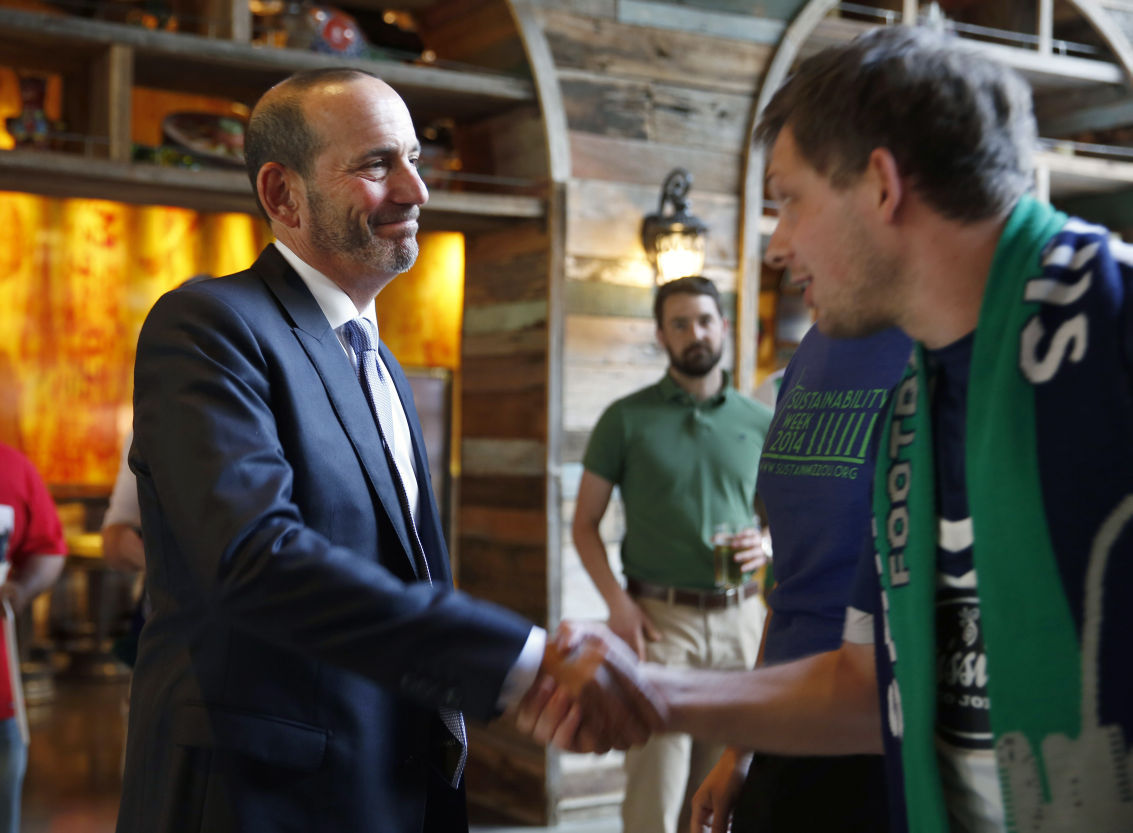 For all of his success, the governor of my youth is known nationally for a nickname with a negative connotation.
Dick Lamm was a three-term Colorado governor who oversaw a great period of prosperity and growth in the state. He's a brilliant public policy mind who continues to teach and write at the University of Denver. But two early political moves defined him.
First, as a member of the Colorado House in the early 1970s, he successfully led a drive for Denver to give up the Olympics the city had already been awarded. Lamm saw a massive waste of public funds building public stadiums that wouldn't bring the economic boom promised.
Then, when running for governor, he gave a speech supporting the concept of physician-assisted suicide in which one phrase — "duty to die" — was taken out of context to suggest Lamm was telling the elderly to get out of the way.
In fact, he was predicting the growing health care crisis our country has been enmeshed in for more than a decade now, with rising costs to care for a growing elderly population proving to be unsustainable.
Gov. Lamm may have been a bit of a Gloomy Gus, but he was also right.
It is in that spirit that I continue to be concerned about the St. Louis love affair with building a new stadium — any new stadium — to lure a professional team.
First it was the NFL, now it might be Major League Soccer. The Post-Dispatch's David Hunn reported Friday that MLS Commissioner Don Garber is ready to become seriously involved with helping St. Louis identify an ownership team, a stadium site and financing scheme. An expansion team could be awarded as soon as 2020.
At its core, this is great news. I grew up playing soccer, and coached it until my older children were teenagers. I religiously follow the U.S. men's national team, texting strategy with my son as we watch even the most meaningless friendly, dissecting Coach Jürgen Klinsmann's every maddening move.
St. Louis is a soccer hotbed, from its nationally recognized youth teams, to its soccer-crazy Bosnian population, to its small but rabid support of lower-level squads like St. Louis F.C. and the indoor Ambush. MLS is growing, developing long-term sustainability, and St. Louis should absolutely be a part of that.
But here comes the gloom.
The mistakes that were made in rushing to try to provide the NFL a reason to stay must be dissected and learned from before a new stadium process begins. In fact, the NFL litigation isn't yet finished.
On March 9, a three-judge panel of the Missouri Court of Appeals in St. Louis will hear oral arguments in the case where Judge Thomas Frawley struck down the city ordinance, approved by voters, requiring a public vote before tax dollars could be spent on a new stadium.
The Legislature, which Gov. Jay Nixon foolishly tried to bypass in the NFL stadium talks, is discussing legislation that would validate its role in determining if any state money goes into such a project. Interestingly, there is also an ethics bill that would adopt a law mirroring federal ethics regulation so that a future task force on a stadium couldn't award lucrative work to its own members, as happened in the NFL stadium task force. In that case, St. Louis attorney Bob Blitz (and task force co-chair) coordinated a no-bid transfer of almost $1 million of public money for his firm.
Attorneys, architects, developers and consultants of all shapes and sizes will see how $16 million of public money was spent in a rushed and failed effort to build an NFL stadium, and they'll be lining up for the MLS effort hoping for their piece of the pie.
St. Louis has MLS' attention. That's great. And the city will be able to play offense this time, rather than having to respond to the whims of a California-dreamin' billionaire.
"We're hearing that now is the right time for soccer," said St. Louis University law professor John Ammann, who is a member of the legal team fighting to protect a public vote on a new stadium. "When will it be the right time for democracy?"
Take a deep breath, St. Louis. It is not the time to force a long ball into the box, but to maintain possession. Make the short, easy pass and let the game come to us this time.