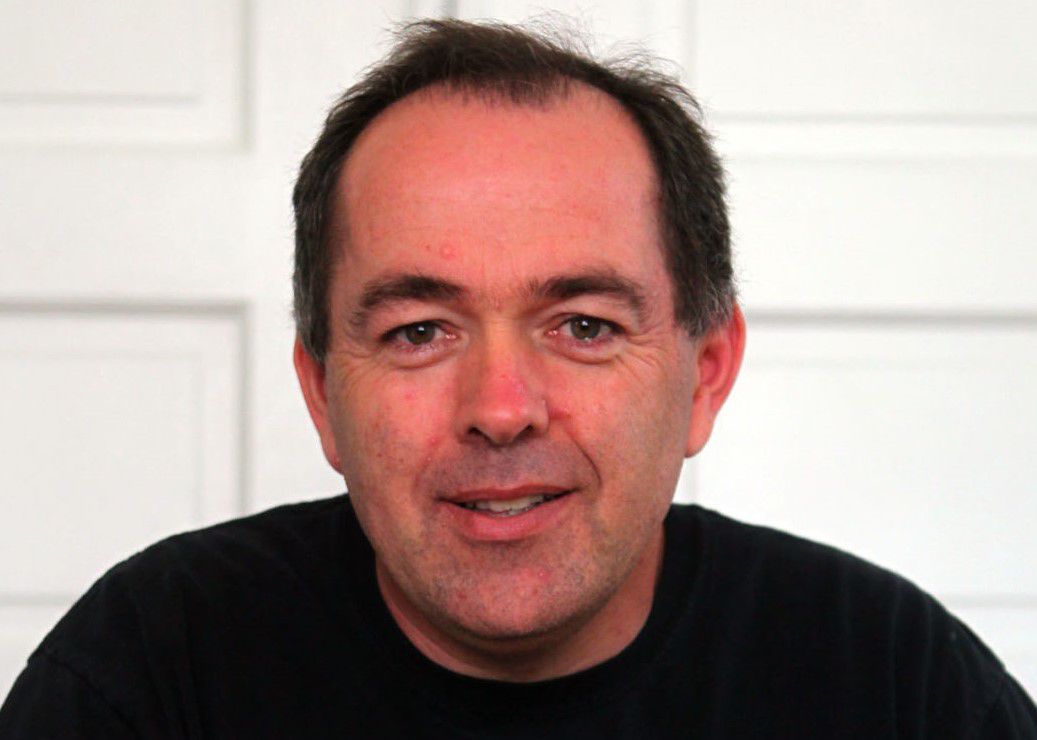 Gerry Connolly and I met at a Starbucks in Clayton.
It was the fall of 2016.
We were there to talk about another Starbucks, the one on South Grand Boulevard, the one that has its own commercial improvement district, or CID, that allows it to charge an additional sales tax to help fund its existence.
With Connolly were Andrew Arkills and Matthew Carroll-Schmidt.
The three men wanted to talk about blight, tax abatements, tax increment financing districts and how the tools are abused in the city of St. Louis to encourage development in areas that don't need much encouragement.
They were Team TIF and they wanted my help.
I thought about that meeting the other day, as Connolly was posting on Twitter about a Board of Aldermen meeting coming up in which aldermen would be asked to approve some blight designations and tax abatements for rebuilt homes on the Hill, the historic Italian neighborhood west of Kingshighway and south of Shaw.
Connolly tweeted a picture of the two homes. They look very nice. They're already built.
But aldermen will be asked to declare as a matter of law that the properties are blighted and that the new homes won't get built "but for" the tax incentives.
I let Connolly and his friends down. There is a really good and important story to be told about how poorly the city of St. Louis and many other governmental bodies apply both the concept of blight and special taxing districts, too often to help folks who don't really need the help, starving schools and other governmental bodies of the tax dollars they need. I've written about it a bit, but not much.
Just this month, state Auditor Nicole Galloway released another study about how little transparency there is in the approval and oversight of such special taxing districts.
Connolly plodded forward.
Every single day, he posts on social media a notice of a city or county meeting that might not get covered by a St. Louis media that doesn't have the number of journalists it used to. He chides public officials when they don't post meetings properly, as required by the Sunshine Law. And he goes to such meetings, often recording and sharing them with the public.
Over the past two years, Connolly has probably been to more public meetings regarding the potential privatization of St. Louis Lambert International Airport than even some of the officials or consultants who were paid to be at such meetings. Meanwhile, Carroll-Schmidt formed the STL Not for Sale group that along with a ragtag group of citizens and aldermen would help educate the public about the risks inherent in airport privatization that city officials didn't want to talk about.
That airport privatization process came to a stunning halt on Friday afternoon.
Less than 24 hours after supporting Deputy Mayor Linda Martinez's attempt to overrule the airport consultants and move forward a favored privatization bidder that included a former law partner, Krewson went on the St. Louis On the Air public radio program and told host Sarah Fenske that she was pulling the plug on the privatization effort.
The cacophony of criticism from folks like Connolly had become too loud.
There may be a lot of reasons why the process failed. Its direct connection to retired investor and megadonor Rex Sinquefield — who was spending about $800,000 a month on the effort — didn't help. The bumbling of Sinquefield's top lieutenant, lobbyist Travis Brown, got so bad that some city officials acted like Brown was a bit player.
The corruption and conflicts of interest related to the favored bid by Oaktree Capital, once represented by Jeff Rainford, the former chief of staff to Mayor Francis Slay when the airport privatization scheme was hatched, didn't help. Neither did Comptroller Darlene Green's consistent criticism of a conflicted process.
The open records lawsuit filed by attorney Mark Pedroli of the Sunshine and Government Accountability Project must have scared city officials, who responded to Pedroli's request and mine by posting severely redacted documents online. Then they admitted that city officials had, in effect, "privatized" the Sunshine Law by allowing the private bidders to decide on their own what to keep secret.
Connolly abhors government secrecy, and if it weren't for him, much of the information that eventually makes its way to the press — including my columns — would never see the light of day.
Citizens like Connolly rarely get the accolades they deserve when good government happens thanks to their efforts. Too often, they're labeled as gadflies, and swatted away by public officials frustrated that they make their jobs harder.
Government work isn't supposed to be easy. And it's not supposed to be done behind closed doors.
People like Gerry Connolly make sure, through nothing more than a commitment to democracy, to make it so.
A flawed airport privatization effort collapsed upon itself last week in large part because Connolly was keeping an eye on it.
Thanks, Gerry.