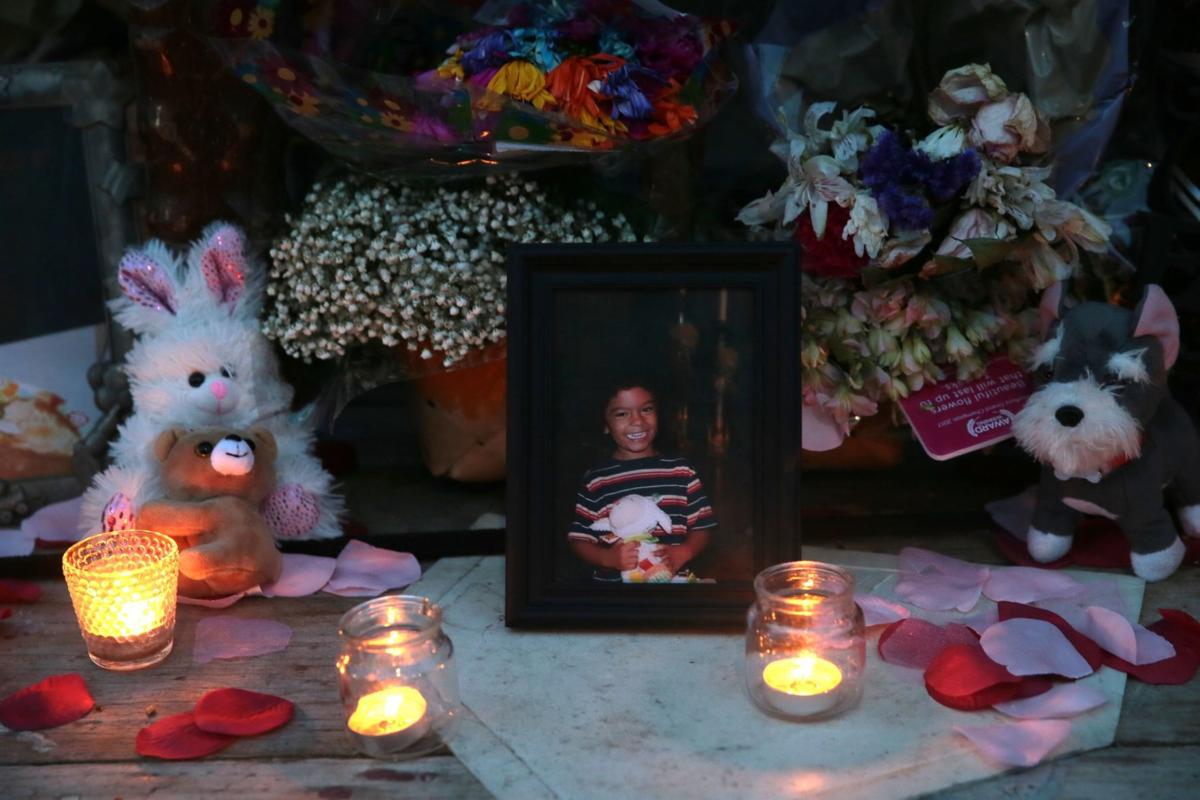 In April, before kids started falling in a violent St. Louis spring and summer, Comptroller Darlene Green wrote a letter.
It wasn't about violence, per se, but about another element of the city's criminal justice system.
Green added her voice to many others in the city who were asking Mayor Lyda Krewson's administration to close the medium security prison known as the Workhouse.
"Closing MSI is the right thing to do," Green wrote to the Close the Workhouse campaign. "It is within reach and can be completed in a matter of months, not years, with focus from the administration."
Not long after that, Krewson indicated her own desire to see the Workhouse closed.
But, it can't happen, she said. The numbers don't add up, she said.
The head public defender in the city, Mary Fox, disagrees. So does Green. So does the math.
As of Friday there are 973 inmates in city custody. Of those, 261 are federal prisoners, and 18 of the inmates are being held on misdemeanors or ordinance violations. The federal prisoner numbers are high at least in part because of a specific strategy of the Krewson administration to make money from a federal contract to detain them. Send even some of them elsewhere, as Fox, Green and others have suggested, and the city's inmate population would fall well below the 860 population capacity of the City Justice Center. And Krewson would gain the $16 million it takes to keep the Workhouse open for other purposes.
But put that aside for a moment.
Not long after Green wrote that letter, kids started dying .
Kayden Johnson came first. The 2-year-old was found shot dead in his home in the Mark Twain I-70 Industrial neighborhood on April 30. His mother was also shot and killed.
As spring turned to summer, the number of dead children grew.
By June, there were already a handful whose lives had ended too young.
That's when U.S. District Judge Audrey Fleissig connected the dots between the Workhouse and violence in communities. In a class action lawsuit filed by The Advancement Project and ArchCity Defenders, Fleissig ruled that the city had to stop holding prisoners in jail on high bails without first having the constitutionally required "ability-to-pay" hearings.
"It is always in the public interest to prevent the violation of a party's constitutional rights," Fleissig wrote. "That is especially true here, where the collateral consequences of incarceration affect not only arrestees but also, by ripple effect, the stability of their entire families and thus the community."
The judge didn't mention dead kids, but she didn't have to. She hit on the issue that underlies the Close the Workhouse movement that doesn't seem to resonate with Krewson or her director of public safety, Jimmie Edwards.
When men and women are locked up and can't work, families are destabilized.
When a decrepit facility that has been subject to lawsuits over its bad conditions for decades continues to warehouse poor, black defendants, the families in the communities where those men and women were arrested feel separated from justice.
That adds to the despair in the streets highlighted so painfully by Dawn Usanga, whose son, Xavier, was one of the latest children to be killed this summer in gun violence.
"In a way I'm kind of happy he died at 7," Usanga said. "These streets didn't have a chance to ruin him. He could have just as easily been swept up in this war, and the boy who shot him could have been my boy someday."
Perhaps spurred by that mother's punch in the gut, last week, Krewson wrote Green a letter.
In it, she asks for emergency approval to sign a contract with the Cure Violence nonprofit which works in cities around the country to try to de-escalate violence, in an attempt to stop killings before they occur. Some of the same advocates who want to see the Workhouse closed, including the Coalition Against Police Crimes and Repression, had been pushing to bring Cure Violence to town.
The political movement toward taking that step had been slow.
Now Krewson wants to hurry.
That's a good thing. But so would this be:
Don't write Green another letter. Go talk to her. Go talk to Mary Fox, to the Close the Workhouse campaign, to the communities where kids are dying and they see no way out.
One of the central facets of what Cure Violence tries to do to reduce the threat of violence is to gain trust in communities that, right now, don't have a lot of it to spare. They do this through difficult, face-to-face meetings in the toughest of circumstances.
If Krewson really wants to build trust in an effort to reduce violence, closing the facility that for decades has represented broken promises would be a good first step.