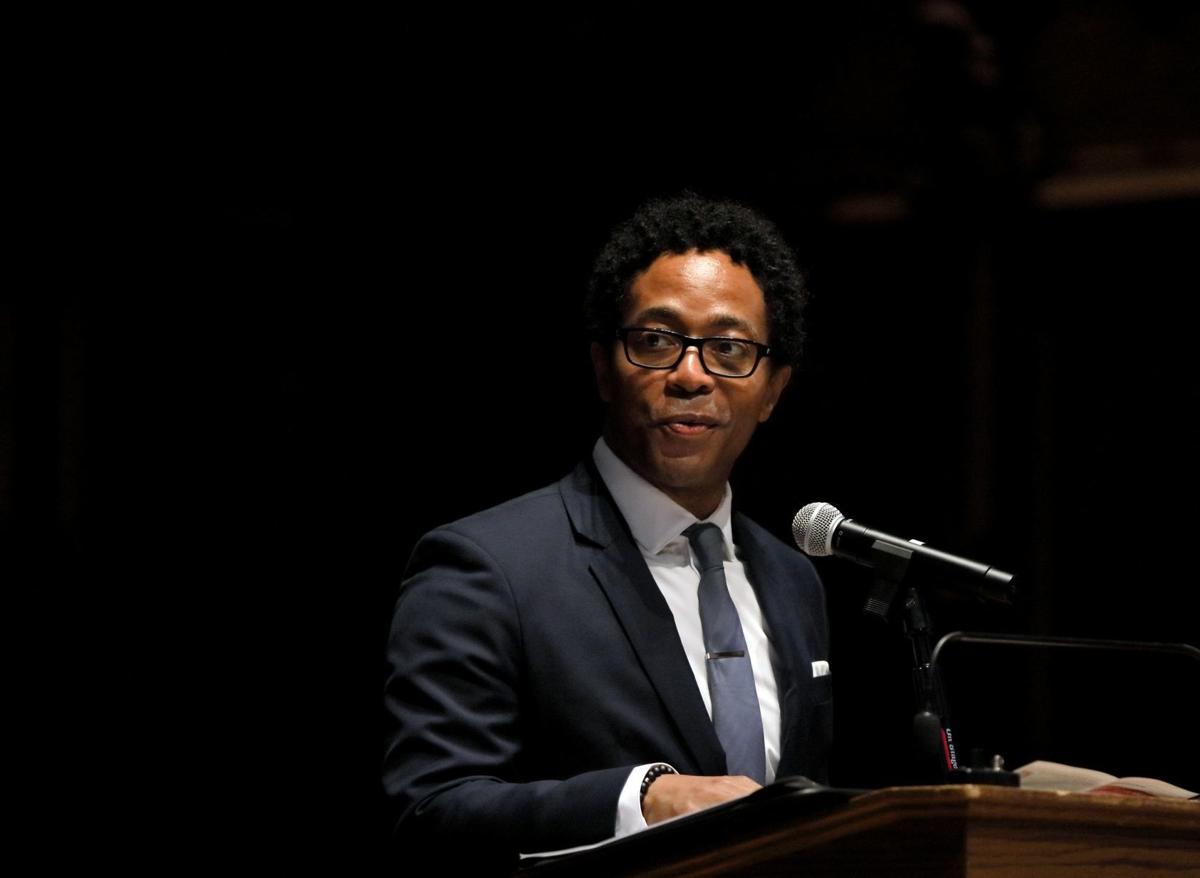 St. Louis County Prosecuting Attorney Wesley Bell owes Jane Dueker a thank you card.
Dueker is a lobbyist for the St. Louis Police Officers Association, which is seeking to unionize the assistant prosecutors who work for Bell. Shortly after Bell took office, she started criticizing nearly every move he made, including one to decriminalize the process of being behind on child support payments.
In many counties and states, people who fall behind on child support payments are charged with a crime. They end up in jail, lose jobs, and generally end up deeper in poverty than they were when they fell behind payments, thus making it harder to support their children.
Except for in the most extreme cases, Bell said when he took over as prosecutor, St. Louis County wasn't going to try to send people to jail anymore for falling behind on child support.
"I don't believe in debtors prisons," Bell said. "And opportunities are lost by felony convictions. We want people to have good paying jobs so they can take care of their families."
I agreed with Bell and wrote a column about it. I pointed to the case of Jason Sharp in Caldwell County, who is still suffering from a criminal charge that stemmed from 2013 when he was $350 behind in child support.
Last weekend, Dueker took issue with that column.
In a rant on Twitter that shared information about my past dug up in an opposition research book created on me by a Republican operative years ago, she suggested I should have divulged in that column that 18 years ago I was behind on my child support.
Writing is a funny process sometimes. Here's the lede to the first draft of that column that is still stored in my computer:
Columnists walk a fine line when deciding to insert ourselves into our work. Sometimes we do. Other times we don't. I discarded that lede and wrote the column a different way, focusing on the news of the day.
But now that Dueker's brought it up, let's talk about my long-ago disposed-of child support case, because it adds value to the understanding of Bell's new policy. When I got divorced in the mid-1990s, I paid my child support through the court, taken directly out of my check at various jobs so I never had to worry about it. Occasionally, my ex-wife and I would agree that I wouldn't pay for a month in the summer when the kids were living with me. Eventually, my two oldest kids grew up, and my younger kids moved in with me and my new wife in Missouri.
So I stopped paying child support.
But the court in Colorado wouldn't take my word for it over the phone that my kids were living with me. It kept charging child support and sought to collect civilly, through a garnishment action, including seeking some of the money from past summer vacations that was in dispute. I had to hire a lawyer and get the whole thing worked out, and that's what happened. In fact, when the case was dismissed, the court determined I was owed a refund for overpaying child support.
It was expensive, but guess what? I never went to jail. I didn't lose my job. My kids got taken care of. All I lost was time and money.
Had I been in any number of Missouri counties, I might have been arrested. In some states I would have lost my driver's license.
Divorces can be messy affairs. Disputes over child support are common. They rarely rise to the level of something that should land in the criminal courts.
I suspect Dueker thought she was shaming me. So, too, did her friend Scott Faughn, publisher of the Missouri Times, when he wrote about the Twitter rant and called me a "deadbeat dad."
Perhaps they're unaware that I regularly write about my failings, from bankruptcy to arrest, from poor financial decisions to struggles with faith. That's one reason why I write so often about people living in poverty. Like Clint Eastwood, I like my characters flawed, perhaps because I so often recognize my own flaws in the people I write about.
But never mind Dueker's intent. What the lobbyist for the police officers association did by her actions was help support Bell's case for seeking civil redress in child support cases.
That's why I think Bell should send her a thank you card.
The truth about my child support case is that the system mostly worked, and the court didn't need to threaten a felony or jail time to make it happen. In trying to use my past as some sort of weapon against me, Dueker undercut the very case the police union is paying her to make.