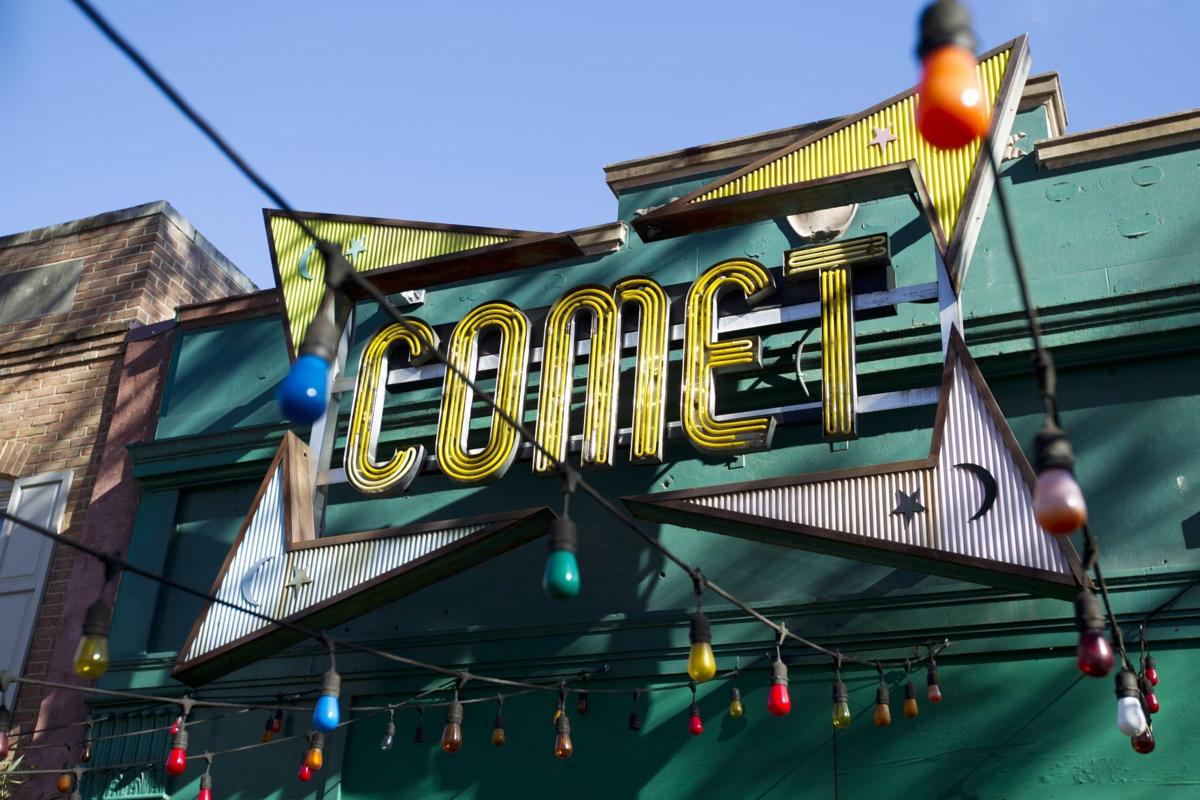 Looking back on that first meeting more than two years ago, it's amazing to me how well it all worked.
It was the quarterly meeting of the Mainstream Media Marxists, MMM for short. We met in the Comet Ping Pong pizzeria basement in Washington, D.C. That was James Carville's idea. He had planted a rumor with the right-wing outrage machine that the place was a haven for Democratic sex traffickers. If a bunch of Democrats and Marxist reporters walked in there, it would just feed the conspiracy.
Classic Carville. Distract the opposition with a shiny bauble.
It was the pre-holiday meeting, so everybody was there: Maggie Haberman, Jake Tapper, Rachel Maddow, Claire McCaskill, Lester Holt. I came in from St. Louis. Alexandria Ocasio-Cortez led us in the socialist pledge, and then Carville laid out the most devious long-term plan for takeover of the American government I had ever heard.
Dr. Anthony Fauci would go to China and plant a deadly virus. President Donald Trump would mess up the response. That part was easy. Eventually the Lincoln Project guys (they were there, too) would convince Trump that he needed to use the full force of the government to develop a vaccine. This was the most important part of the plan.
It would need a catchy name.
"Warp Speed," suggested Cori Bush from the back of the room.
"Bingo," said Carville. The whole key to the plan, he said, would be to get Republicans to refuse to take the vaccine. See, the chess we were playing had nothing to do with public health policy and everything to do with voting. Soon, the census numbers would be showing that the white population in the U.S. had declined for the first time in history. We already knew that more babies were being born to non-whites in the U.S. Extinction instincts were kicking in for Republican elites, and they would do everything they could, include changing voting laws, to try to scheme their way to victory.
"We're going to let them do it," Carville said.
I still didn't understand how we would get Republicans to stop taking the vaccine. I had been covering the Legislature just a few years ago when every Republican in Missouri was voting for vaccine mandates for college students.
"But that was their decision," Carville said. "Our plan is to make sure they know Democrats are the ones telling them they have to take the vaccine."
He called it his Newtown Plan. Remember in 2012, when a mad gunman killed 26 people at Sandy Hook Elementary School, including 20 children? Democrats responded by pushing various new laws to prevent the slaughtering of children. Republicans said no. They went the other way, leaving more dead kids in their wake. They wanted bigger and deadlier guns. They wanted guns in schools. And they got their way.
If Democrats tell Republicans to take vaccines, the Republicans will revolt, Carville said. And then, he said, we have them. They start killing their own voters, and their next generation, once the virus mutates into a variant that targets younger people. It will be worst in two huge states with a high number of presidential electors, Texas and Florida, because governors there will literally stop at nothing to own the libs. It was the revenge of Lee Atwater's old southern strategy.
Surely school boards will rise up to protect their children, Maddow offered.
She's always such a buzzkill.
No way, Carville said. They'll pass their own mandates, basically saying that no action can be taken at all to protect the children. No masks. No vaccine mandates. If people die, it's God's will.
Tapper didn't think the final part of the plan, which hinged on Joe Biden winning the presidency in 2020, made much sense. I was with him.
Carville said that when Biden brought the troops home from Afghanistan and the Taliban took back the country, Republicans would be so over-the-top angry about him doing what their president said he would do but didn't that they'll demand that Biden save the Afghan refugees, thousands upon thousands of them.
The light went on in McCaskill's head.
"We'll welcome them with open arms into American cities," she said.
Congress will move quickly to repatriate the new refugees, into their new country. It will be amnesty on steroids, courtesy of the good-old GOP. While Republicans are killing their voters, Democrats will be restocking the shelves with their own. The anti-voting laws will backfire, and soon, the MMM will have full control of the country.
We finished our pizza and left, each choosing a different exit to fool the QAnon followers hiding in the bushes with their cameras. My job was to spend the next two years pushing mandates in order to save lives. With every column, I'd receive even more pushback from Republicans, accusing me of being part of some vast Marxist conspiracy.