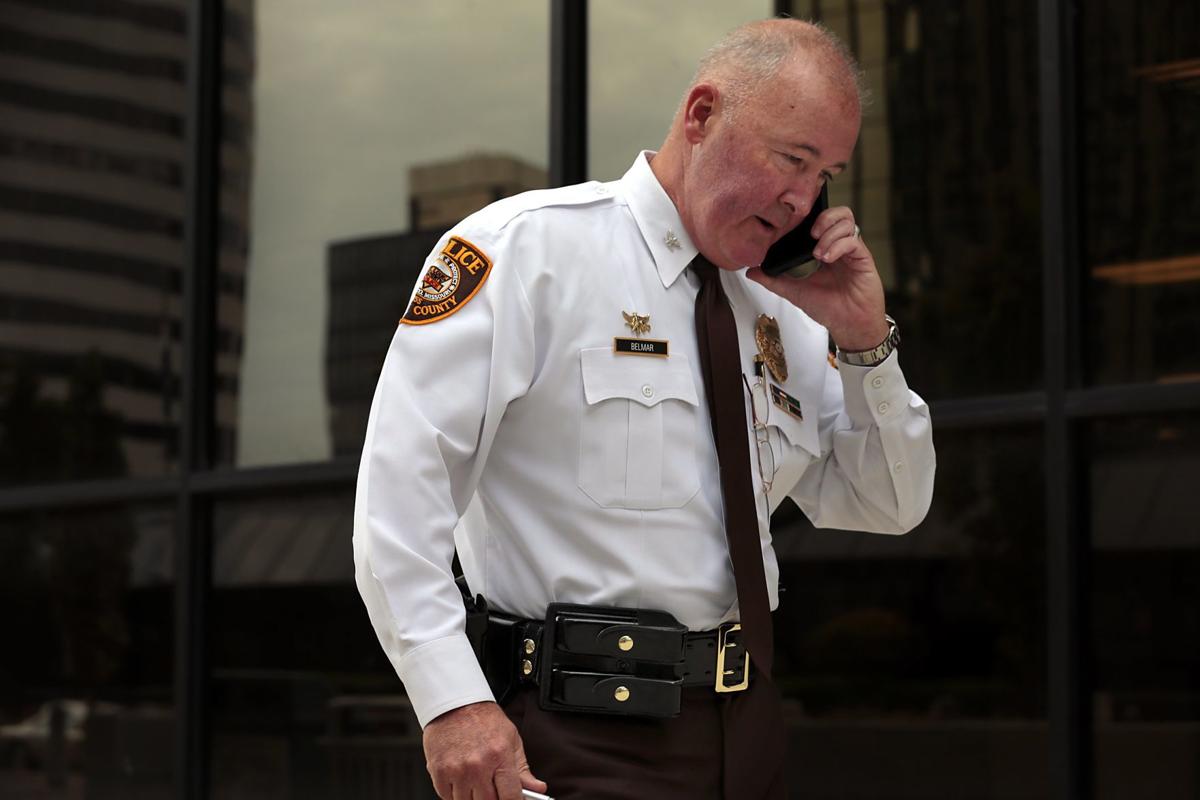 CLAYTON — Jon Belmar is in the bad news business.
That's what the chief of the St. Louis County Police Department told jurors as they heard evidence in a sex discrimination case on the fourth floor of the county courthouse.
For five days, jurors heard various police officers and other department employees and former employees offer their recollections and views about whether Sgt. Keith Wildhaber deserved to wear the white shirt of a lieutenant, about whether Belmar unfairly blocked him from promotion because Wildhaber is gay, about whether Belmar retaliated because Wildhaber sought to protect his civil rights.
Nearly all the news in the trial was bad.
Bad for Belmar. Bad for the police department. Bad for taxpayers who want to have faith in their county police department.
Some officers spoke of rampant homophobia.
Others denied it and implied without evidence that Wildhaber was a closet racist.
There was evidence of officers who had been promoted despite multiple incidences of discipline, including an officer who viewed porn at two elementary schools. There was discussion of an alleged FBI investigation in which a convicted money launderer accused Wildhaber of tipping him off that federal agents were "watching."
"Every time somebody sneezes in the police department, they open a BPS investigation," Wildhaber's attorney, Russ Riggan, said in his closing argument Friday afternoon.
Then there were the lies, the most dramatic of which came out of the mouth of Capt. Guy Means, who is Wildhaber's current supervisor.
On Thursday, Means testified that he had never met Donna Woodland, a police widow who had testified that Means told her, "He's never going to get a white shirt. He's too gay."
On the witness stand, Means denied saying that, and he went further. He said he had never met Woodland and didn't know who she was.
Late Friday afternoon, Woodland took the stand again and produced a picture of her and Means at the fundraising event in question. In the picture, the captain is giving a big bear hug to the woman, the sort of hug you don't give to strangers. She also produced a receipt for a custom picture of his badge she had bought for him for $147. She said it hangs in a frame in his office, where she's been, where they've talked about family, life and the death of loved ones.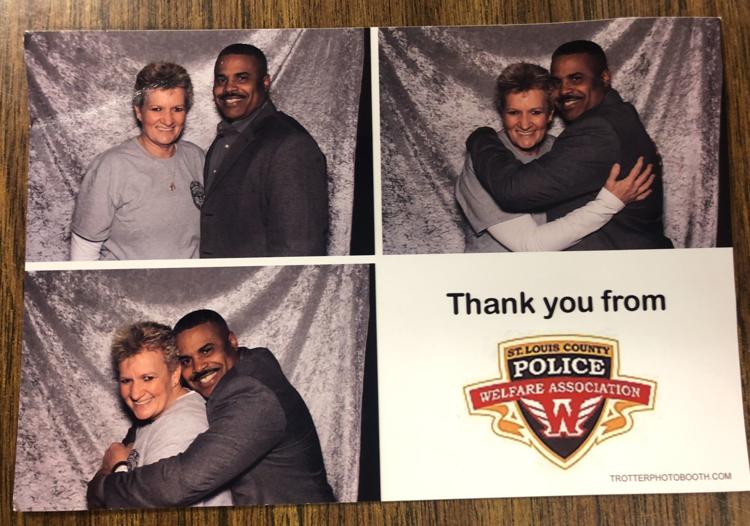 "He strolled in here in his white shirt, and he lied," Riggan said of Means. "He blatantly perjured himself. … How credible are the rest of their witnesses? You don't think they sent other people in here to lie? They will stop at nothing to bury this case."
At that point, the county's attorney, Mike Hughes, sensing the sinking ship, rose to object.
"The defense objects to the continuous references to lying," Hughes pleaded with the judge.
In the end, it was up to the jury to decide who was lying.
Jurors found in favor of Wildhaber on both the discrimination and retaliation counts and awarded him more than $2.8 million in damages and $17 million in punitive damages.
"If you award the plaintiff even $1 that will forever tarnish the reputation of Chief Belmar," Hughes said in his closing argument.
Consider the chief forever tarnished.
The verdict follows another recent settlement against the county police department under Belmar's leadership, for about $750,000. That money was for a family whose home was raided by the SWAT team because their electricity was out — a crime of poverty — and whose pet pit bull was shot and killed in the raid.
Then there were the other EEOC complaints, particularly by black women who had complained about racism in the police academy. One of those women, Nikki Brown, now a police officer in another jurisdiction, texted me this week. She successfully defended her doctoral dissertation. Its title? "Code of Silence: Minority Officers Speak Beyond the Academy."
These are not good news stories.
The jury didn't hear about them, but they did hear about the letter Belmar wrote in 2015 to a federal judge vouching for a convicted drug dealer. That man was the nephew of John Saracino, whose alleged statement to Wildhaber was a key piece of evidence in his equal opportunity complaint and following lawsuit.
"The command staff has a problem with your sexuality," Saracino allegedly said. He denied it in a deposition. "If you ever want to see a white shirt, you should tone down your gayness."
The jury took almost three hours to determine that Saracino did make that statement and that it was representative of a department under Belmar that discriminates against those who don't know how to get along just for the sake of getting along.
Before they had reached their verdict, Hughes motioned to his client, and then addressed the jury about the chief:
"Doesn't he make you proud?" he asked them.
No, the jury said. Hell no.