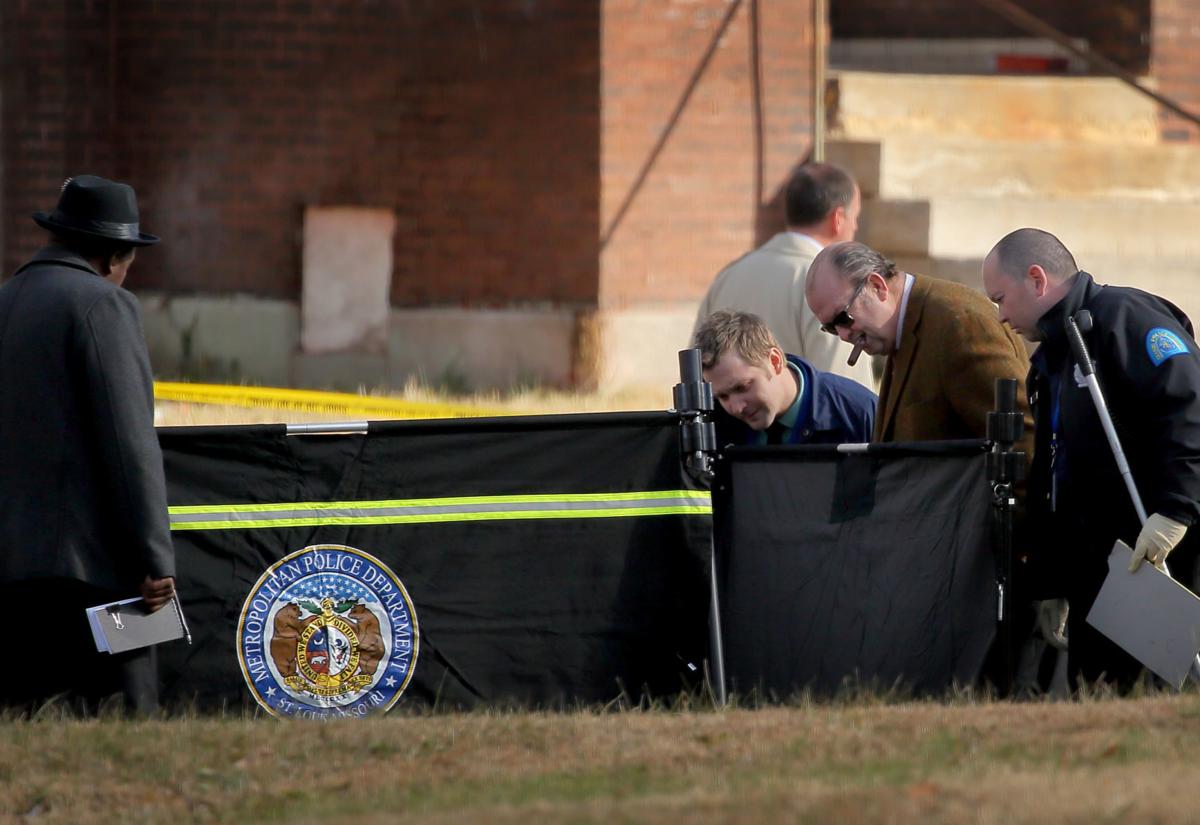 ST. LOUIS — The number of homicides in the city in 2019 rose to the second-highest level of the decade. 
Roughly 90% of homicide victims were African American, according to St. Louis Police data. Last year, the number was 83%. In 2017, it was 94%, and the year before that, 85%.
Widely publicized incidents of police use-of-force created even more tension where it already existed between black residents and police, said University of Missouri-St. Louis Criminologist Rick Rosenfeld.
"And as confidence in the police plummeted, people tended to take matters into their own hands when disputes arose, and homicide rates increased," he said.
There were 194 killings in the city in 2019, including 11 children, according to St. Louis Police.
The total trails only the 205 deaths recorded in 2017 as the highest figure of the last decade. Nine children ages 16 and younger died that year.
Every year for nearly three decades, Jeanette Culpepper, founder of Families Advocating Safe Streets, has organized a New Year's Eve vigil for the victims of homicide in the St. Louis area. This year's vigil, held at Williams Temple, Church of God in Christ on Union Boulevard, was attended by more public officials than ever, Mayor Lyda Krewson said in her remarks to the crowd.
"We're all here because we're hurting," Krewson said at the church pulpit. "We're in pain because of the violence in our community. We're hurting because of the trauma it causes us."
In the front row sat Shawsy Cody and Robbie Williams, relatives of four men killed in a single shooting in May. The women brought a poster with them decorated with photos — Robert Williams Jr., Brendan Lee Williams, Ray N. Howard and Kenneth Lee III, all killed inside a home on Shreve Avenue.
"We know we'll never get over it, but it'll get better," Cody said. "It's been a hard Christmas for us."
Police Chief John Hayden reflected on the toll this year — 194 lives lost; an average of 192 murders a year for the past five years. Next year, he said, he wanted the police department to spend more time talking with middle school and high school students to deter them from getting into trouble.
"I believe that the predominant factor which continues to ravage our city is the prevalence of illegal drugs and its related behavior," Hayden said. "Our strategy for 2020 is simple and straightforward: We will continue to have a drug-focused patrol within the zones we have designated across our city."
Brian Hawkins, 46, became the 194th homicide of the year when he was shot in the O'Fallon neighborhood of St. Louis. Hawkins was the 145th black man to die in a homicide last year. Thirty-one black women also were killed.
By comparison, nine white men, three Hispanic men, six white women and one Hispanic woman were homicide victims.
There were suspects identified in about half of the cases, including 68 black men, seven black women and seven white men.
Detectives closed 61 of the investigations initiated in 2019, or fewer than one-third. At the same time, investigators closed an additional 13 homicide cases from previous years.
Of the 2019 victims, 156 were male and 38 were female, including seven boys and four girls 16 and younger.
There were 186 homicides in 2018. More than 40% of the homicide investigations were closed that year. The lowest number of killings in the decade came in 2012 with 113.
Nearly all of the deaths last year involved guns; seven involved stabbings and four were from beatings. 
There were at least eight additional deaths attributed to abuse or neglect that were not counted in the FBI's definition of homicide and were not included in the 194, according to St. Louis police.
The neighborhoods with the highest homicide totals were Wells-Goodfellow with 16, Dutchtown with 14 and Penrose with 12. Dutchtown was the only south city neighborhood among the top 10.
St. Louis County Police had tallied 64 homicides as of Tuesday afternoon, according to spokeswoman Tracy Panus. That number reflects only the jurisdictions patrolled by St. Louis County Police.
Four homicides had happened in St. Louis by sunrise on the first day of 2020, according to St. Louis police, with a fifth by noon.
Shake off your afternoon slump with the oft-shared and offbeat news of the day, hand-brewed by our online news editor, Mandy St. Amand.