Twelve people were shot, including six fatally, in St. Louis and St. Louis County between Monday afternoon and Tuesday evening.
Monday
Monday's shootings began about 2 p.m., when two men were killed on the city's border with Jennings.
Joseph Williams was inside a bullet-riddled car that crashed into a pole near the 9100 block of Northcrest Lane in St. Louis and was pronounced dead at a hospital.
The other victim, Mykal Taylor, was found dead in front of a home in the 1800 block of Coleridge Drive in Jennings, about 300 feet from the car.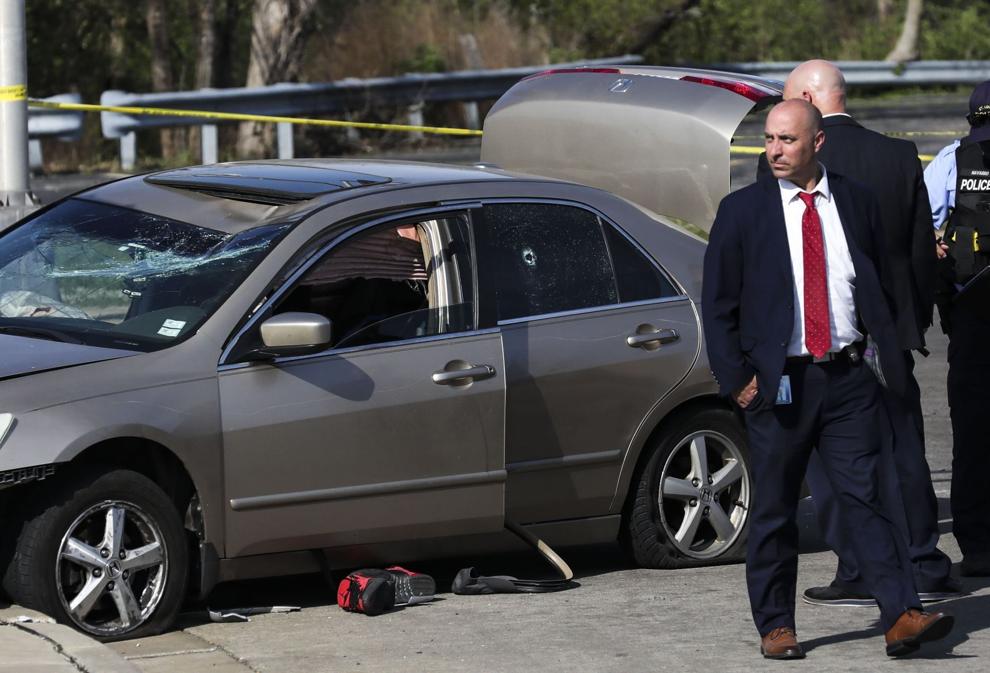 Taylor, 20, lived in the 9600 block of Queensbury Lane in unincorporated north St. Louis County. Williams was 17 and lived in the 100 block of Fermo Avenue in Ferguson. Investigators have not provided a motive in the shooting.
About a half-hour later a man was found dead after a shooting in the 4600 block of Gravois Avenue in the city's Bevo Mill neighborhood.
Police identified the victim as William Cooper, 30, of the 3800 block of Eiler Street. He was fatally shot in the torso and was found next to a car.
Police arrested a 29-year-old man on suspicion of first-degree murder, three counts of first-degree assault, four counts of armed criminal action, and unlawful use of a weapon for shooting at a motor vehicle.
Detectives were seeking charges in the case. The Post-Dispatch is not naming the suspect because he has not yet been charged.
Police also responded Monday to nonfatal shootings in the city's West End and Jeff-Vander-Lou neighborhoods.
A 25-year-old woman was shot in the 5600 block of Enright Avenue after an argument, and a man was shot in the leg during a drive-by shooting in the 3700 block of Maffitt Avenue, police say.
Tuesday
Tuesday's first homicide happened about 12:30 p.m. in north St. Louis County.
In the 1200 block of Territory Court, near the Castle Point area, police initially found a shooting scene but no victims.
A few minutes later, they were called to the Mobil gas station at West Florissant Avenue and Jennings Station Road in Jennings. There they found a car occupied by four people, two of whom had been shot. Both were taken to a hospital, where one was pronounced dead.
Police believe the scenes are related.
At about 3 p.m. a man was shot and killed following a fight in Ferguson.
Police were called to the 2900 block of Canfield Drive, where they found a man suffering from a gunshot wound. He was pronounced dead at a hospital.
Another person was assaulted in the incident, police say, and was treated at a hospital for injuries not believed to be life-threatening.
Police say the shooter and the victim knew each other and were involved in an argument that escalated to shots fired.
At about 5:30 p.m. a man was fatally shot in the head near Natural Bridge and Newstead avenues in the city's Greater Ville neighborhood. No other information was available in his killing.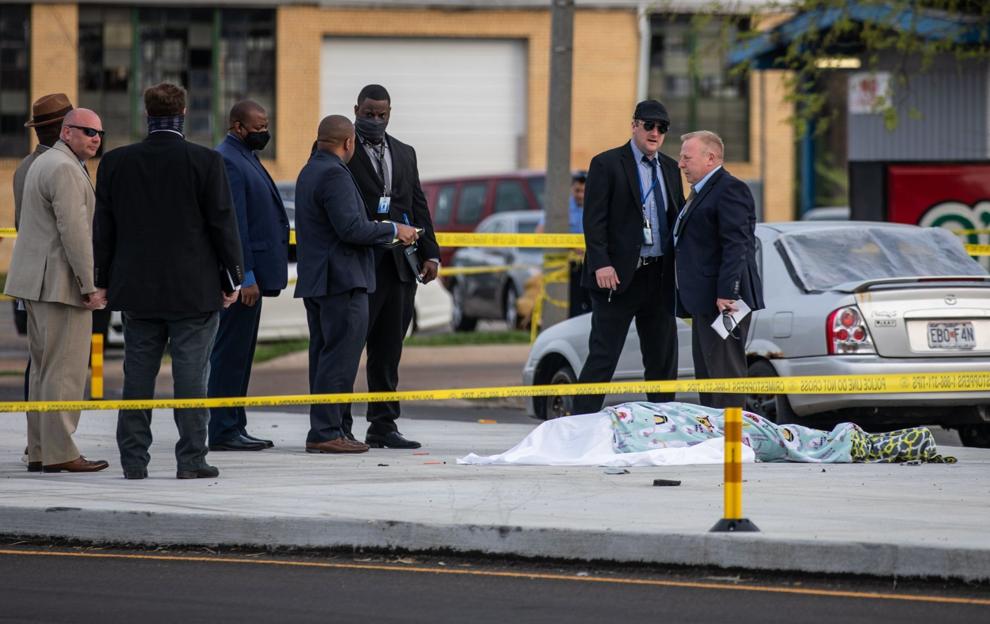 Police also responded Tuesday to nonfatal shootings in the city's Wells-Goodfellow and Kingsway West neighborhoods.
A man was shot in the hip at about 3 p.m. in the 5700 block of Labadie Avenue, and two people were shot at about 3:30 p.m. in the 5100 block of Maffitt Avenue.