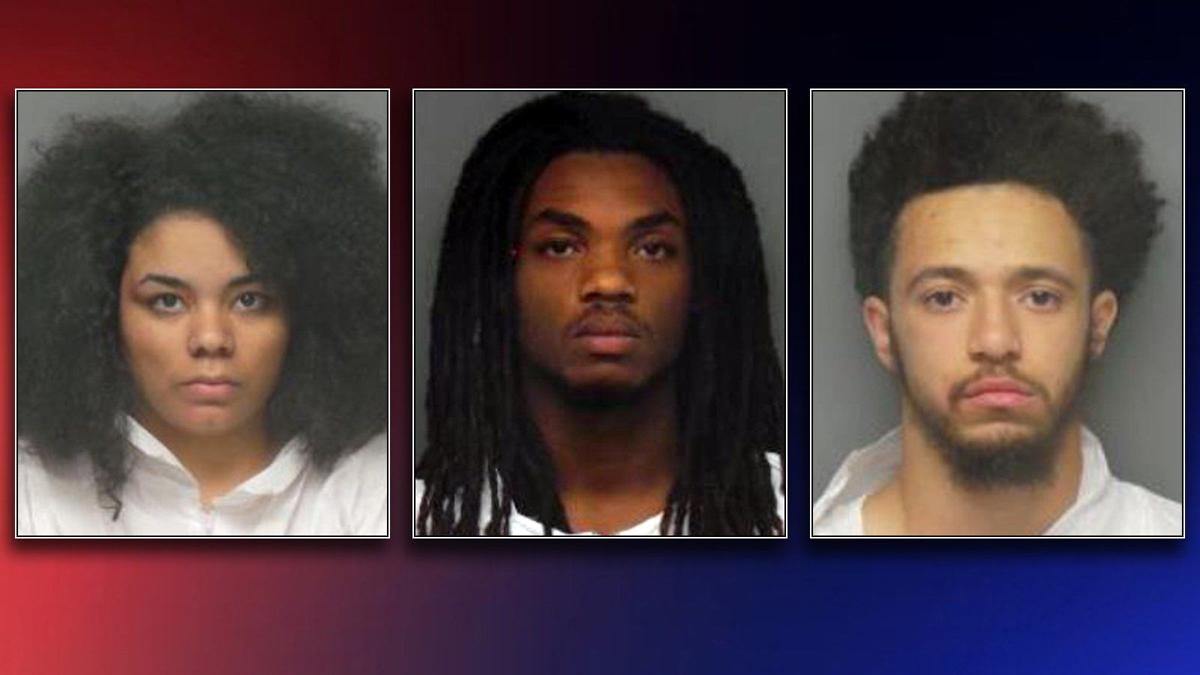 UNIVERSITY CITY • A woman plotted with several men to attack her estranged husband Sunday, but one of them was killed and the remaining accomplices are now charged with murder, police say.
A 16-year-old attacker was killed when the armed men confronted the husband, who also had a gun, according to police.
Gregory Bell, 18, of St. Louis, along with Davion Rainey, 18, of St. Louis, and Bell's 16-year-old brother, Noah Bell, allegedly went into the backyard of a home in the 1300 block of Coolidge Drive and were confronted by the homeowner.
The homeowner shot at the armed suspects, hitting the 16-year-old, police said. The three suspects then ran off.
Police said they arrived at the scene about 1:30 p.m. and spoke to the homeowner. They then searched the area and found Noah Bell wounded. The 16-year-old later died.
Police said they learned that the three allegedly conspired with the homeowner's estranged wife, Jasmine Kimbrough, 25, of St. Louis County, to rob and assault the homeowner.
Gregory Bell, Rainey and Kimbrough have been arrested and confessed, according to police.
All three are charged with second-degree murder, assault and armed criminal action. They are being held in lieu of $250,000 bail, cash only.