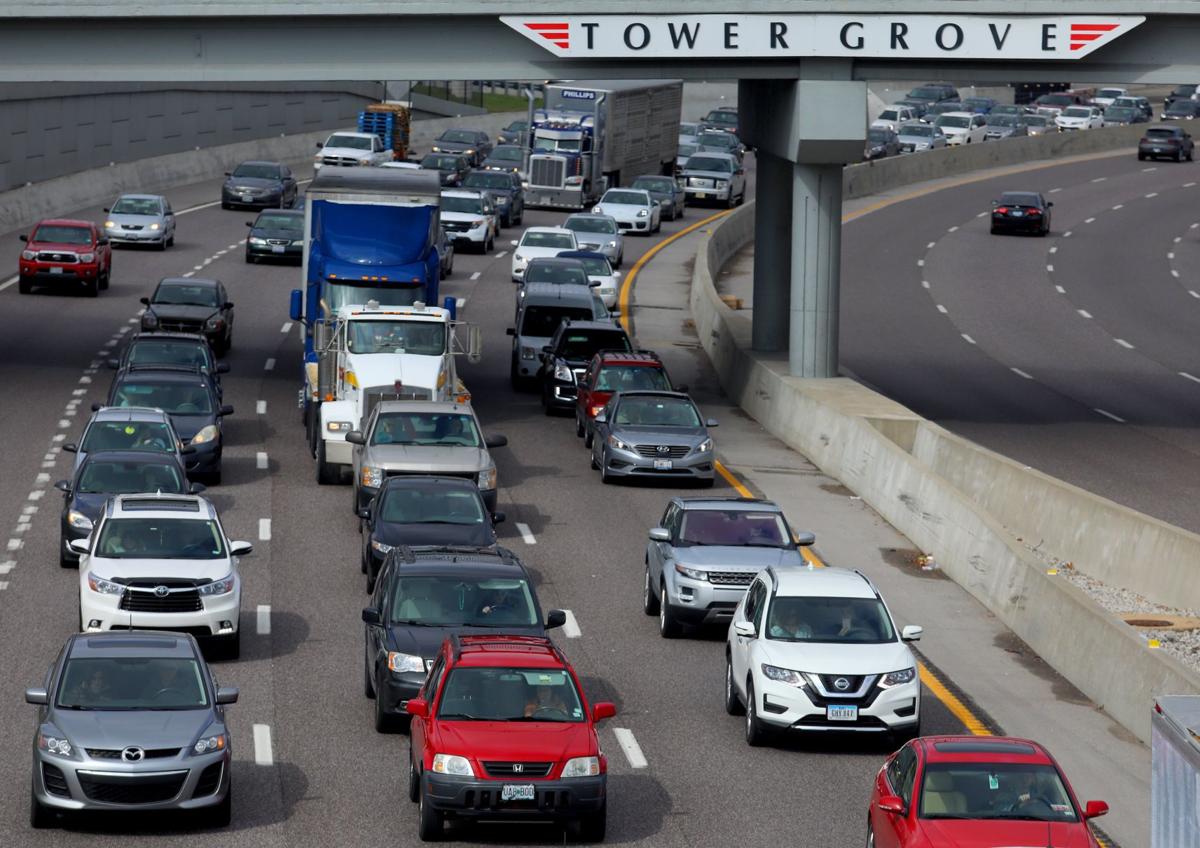 JEFFERSON CITY • A state legislator from southwest Missouri has filed a lawsuit in an effort to stop a proposed gasoline tax increase from appearing on the state's November ballot.
In the lawsuit, filed Monday in Cole County Circuit Court, Rep. Mike Moon, R-Ash Grove, argues the referendum violates the Missouri Constitution because the measure's wording deals with two topics, which is not allowed.
Gas prices are soaring and will be at their highest-prices since 2014. 
Legislators approved the referendum in the closing hours of this year's legislative session, tacking the gas tax issue onto a bill authorizing a tax deduction for Olympic medals.
Moon also argues the Olympic medals bill was an "improper vehicle" for a referendum. Referendums go straight to the ballot; bills go to the governor's desk.
"When we declared our independence from King George III, Americans decided to establish a new system based on the consent of the governed," said Ron Calzone, an activist from Maries County who filed the lawsuit with Moon. "That includes constitutional checks on the powers the people bestow on officeholders, like strict legislative procedures designed to ensure that each bill is properly considered before becoming a law."
The lawsuit names Secretary of State Jay Ashcroft, the state Highway Patrol and the Missouri departments of transportation and revenue as defendants.
"The constitution provides clear steps upon which a bill must follow in order to be deemed constitutional," Moon said in a written statement. "HB 1460, in my understanding of the Constitution, stumbles on those clearly marked steps."
Be adventurous, head out to a Midwest destination you've missed out on before. Might the Stir suggest Louisville or Indianapolis? 
A coalition of Democrats and Republicans in the House narrowly approved the measure in May. Upon voter approval, it would gradually increase gasoline taxes in Missouri from 17 cents a gallon to 27 cents a gallon by 2022.
Rep. Jean Evans, R-Manchester, who sponsored the bill, said Tuesday morning she had yet to read the lawsuit.
"With a big caucus like we have, there's lots of room for disagreement on things," she said of debate within the House GOP.
Officials with the Missouri Department of Transportation have long raised concerns about a backlog of projects the agency faces.
Missouri's gasoline tax is among the lowest in the nation. But increasing the tax by a dime would place the state's fuel tax above the national average, according to the U.S. Energy Information Administration.
Analysts say the tax could bring in an additional $293 million annually for the state road fund once the full amount has been implemented.
"This is a major, major issue for the nation and our region and our state," Patrick McKenna, director of the Missouri Department of Transportation, said in May.