ST. CHARLES • Police received a chilling 911 call late Friday night.
In a subdivision off Muegge Road with well-maintained lawns and two-car garages, there was a man with a gun in a house on the 100 block of Whetstone Drive.
On the line, with gunshots audible in the background, was Jane M. Moeckel, 61, who had barricaded herself in a downstairs room with her two grandchildren, Zoe J. Kasten, 8, and Jonathan D. Kasten, 10.
By the time police arrived shortly before midnight, they were all dead. The mother of the two children, Kate Kasten, 39, also was in the house, fatally wounded. She died later at a hospital.
"It was a gruesome, gruesome scene," St. Charles County Prosecutor Tim Lohmar said Saturday.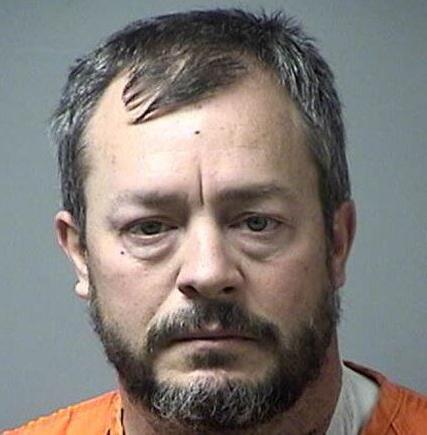 Following an all-night search, police arrested Richard Darren Emery, 46. He was charged Saturday with 15 crimes, including murder in the first degree, armed criminal action, assault in the first degree and attempted robbery in the first degree.
Each of those charges carries a sentence of 30 years to life in prison, but Lohmar said "it looks and smells like a death penalty case."
Police believe Emery lived in the home and was Kate Kasten's boyfriend. The two young victims were Kasten's children from her marriage to Kory Kasten, who died last year. The fourth victim, Moeckel, is her mother.
7-hour manhunt and a stabbing
Emery, who does not appear to have a criminal history, was apprehended after a seven-hour manhunt that terrified neighbors as gunfire erupted and tactical police squads fanned out across the subdivision.
"They were telling people to go into interior rooms and basements," said Simran Noon, a San Diego resident staying with her mother in St. Charles for the holidays. "They were shining scopes and lights at our deck. They had guns pointed over here. It was like something out of a movie."
When police arrived, they saw a car leaving the house and attempted to stop it. But the driver shot at police, who returned fire. A police car was struck by the vehicle before the suspect fled on foot.
About a quarter-mile away, the suspect tried to carjack a woman on a residential street, stabbing her seven times before leaving the scene after being unable to start the car. The woman was in critical condition Saturday, but officials say she is going to be OK.
When police arrested Emery, who also goes by Darren Emery, he was in a QuikTrip bathroom on First Capitol Drive, taking shelter from the cold and suffering from gunshot wounds in his neck and hip.
He refused to provide statements to police but was "matter of fact" with officers, Lohmar said. He was taken to a hospital for treatment of his injuries.
The family had lived in the home for about a year, and police had never been called there in that time. A motive for the shooting wasn't clear.
"What can possess someone to take the life of a child is beyond me," Lohmar told reporters at a news conference announcing the charges.
Kasten was widowed last year. Her late husband was a former Marine who died in April 2017 after a long battle with cancer, according to an online obituary.
Facebook pages for Emery and Kate Kasten show several pictures of the couple together with two young children. Emery's profile picture is one of a man aiming a gun at a shooting range.
There have been three other murders in St. Charles in the last two months, unusual for the normally quiet suburb.
Lohmar acknowledged the violence but said the cases have mostly been domestic incidents where the perpetrators knew their victims.
Noon, the San Diego resident, said she witnessed police confronting the suspected shooter outside her mother's house on Muegge.
After the man shot at police, Noon said, she saw him run into nearby woods. When she tried to open the window to let police know where she saw the man run, officers yelled for her to stay inside and lock all the doors and windows, relaying the same to other neighbors who later came outside to see what was going on, she said.
"I grew up in St. Charles," she said. "This used to be a very safe place. I wasn't expecting to see what I saw."
A candlelight vigil in honor of the victims has been set for 6:45 p.m. Sunday at Harris Elementary School, 2800 Old Muegge Road, St. Charles, according to a Facebook page set up for the observance.
Rachel Rice of the Post-Dispatch contributed to this report.
Advocates are available 24/7 at 1-800-799-7233 (SAFE) in more than 200 languages. All calls are free and confidential.
Shake off your afternoon slump with the oft-shared and offbeat news of the day, hand-brewed by our online news editor, Mandy St. Amand.