CLAYTON • A judge will decide the fate of a former Hazelwood dispatcher who helped organize fundraisers for a police officer who was paralyzed in the line of duty and gambled it away.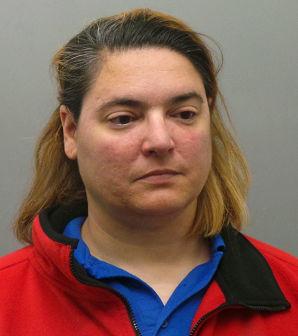 On Monday, April Briscuso entered a blind plea to one count of felony stealing, which means a judge will determine her sentence without a recommendation from prosecutors.
Briscuso is scheduled to appear before Judge Michael Jamison at 9 a.m. July 16 at the St. Louis County courthouse. Jamison requested a Sentence Assessment Report from the Probation and Parole Division, which is standard practice, said Ed Magee, spokesman for the prosecutor's office.
St. Louis County police say between June and September, Briscuso organized several fundraisers for Tudor. The 11-year dispatching veteran told investigators she took at least $9,500 in donations meant for the injured officer and went to casinos to gamble.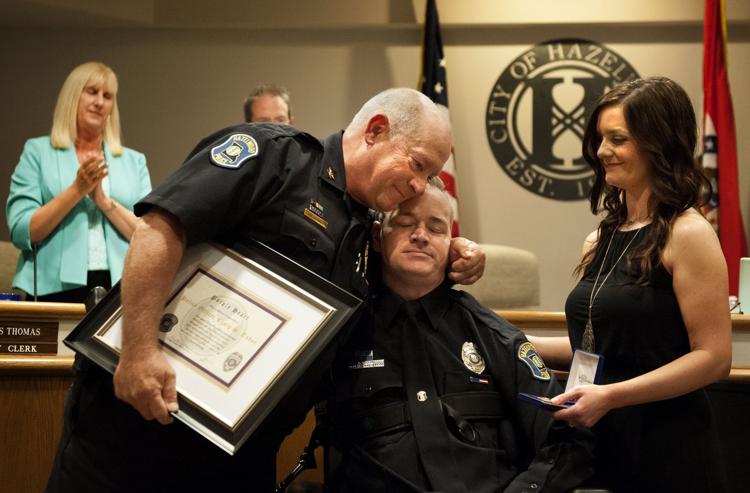 Tudor and his wife, Christine, told investigators they had not received the proceeds from several events hosted in their name, with the exception of checks made directly payable to officer Tudor or his wife, according to court documents.
Investigators concluded that Briscuso told donors to make checks payable to her even after the Tudors told her to stop doing so. She told Christine Tudor that she had been depositing donations into her personal account, according to the documents.
Prosecutors had sought a suspended seven-year sentence, 30 days of shock time behind bars and five years of probation, along with restitution and a ban from gambling.
Craig and Christine Tudor issued a statement Tuesday reacting to the news that Briscuso opted for a blind plea.
"We can only assume that April's decision to submit a blind plea was a gamble on her part; that she may potentially receive a lighter sentence than the one recommended by the Prosecuting Attorney," the statement said. "We pray that the judge in this case will be fair and just, and take this matter seriously. Not only has April stolen from Craig, but also intentionally defrauded hundreds of our friends, family members, and kindhearted, generous citizens and organizations."
Briscuso has not returned messages seeking comment since charges were issued. Her attorney, Brant Eichberg, did not return a phone call seeking comment Tuesday.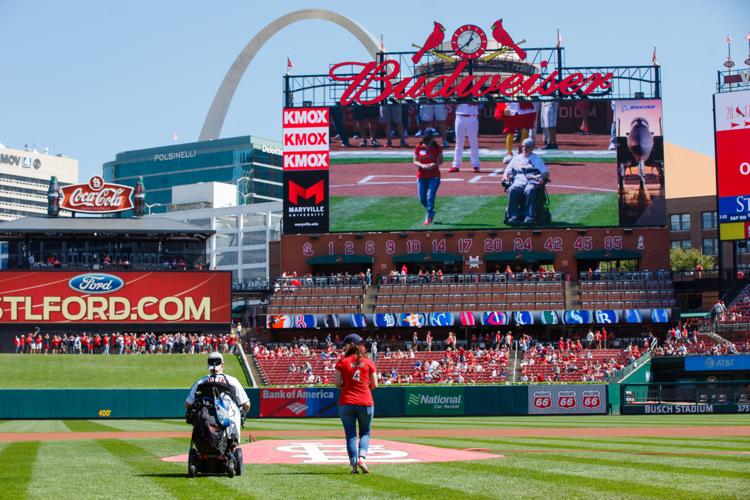 Some of the fundraisers Briscuso organized included a Cardinals game, a dine-out event and a painting night. Following her arrest, Briscuso told the Post-Dispatch in a series of messages on Facebook that she raised more than $75,000 for Tudor and intended to pay him all of the money she owed him.
The Tudors have said they received "nowhere near that amount."
The Tudors have said a GoFundMe account that was set up shortly after the crash is the only donation website that directly benefits them. Donations can also be made at any U.S. Bank.
In their statement issued Tuesday, the Tudors said they have been "blessed" by the generosity of others including the Gary Sinise Foundation, Payne Family Homes and Ben F. Blanton Construction to modify their home to fit Craig Tudor's needs, but they "still face many daily challenges."
"Christine works endlessly to function as Craig's sole caregiver, while also running her own business in order to meet the expenses of daily life: mortgage, insurance, utilities, etc., as well as our current efforts to add smart technology to our home so that Craig may have more independence as he has no function in his triceps, forearms, or hands. The money that April stole was intended to ease burdens such as these. It is devastating that she chose to use this money to gamble at casinos instead."