Do you want to help track down pimps and save young victims of sex trafficking?
Well, now there's a free app for that.
It's called TraffickCam (iOS) (Android), and it is targeted toward travelers who book hotel rooms. Its visionaries include three Maplewood conference planners and a 26-year-old computer programming sleuth from Washington University, whom they met by chance.
TraffickCam is intended to make the search for young trafficking victims strikingly faster for law enforcement. App users can snap photos of their hotel rooms before unpacking, then upload the photos to the app. The growing collection of photos feeds a national database that has a search tool enhanced by cutting-edge computer image analysis created by researchers at Washington U.
Likewise, law enforcement officers feed the database photos from escort advertisements that appear to be of minors taken in hotel rooms. Complex search algorithms then analyze the hotel decor to find a match. App photos containing rug patterns and textures, drapery designs, lampshades, wall art, bed linens and specific furniture provide thousands of data points for the computer to match with a specific hotel or chain.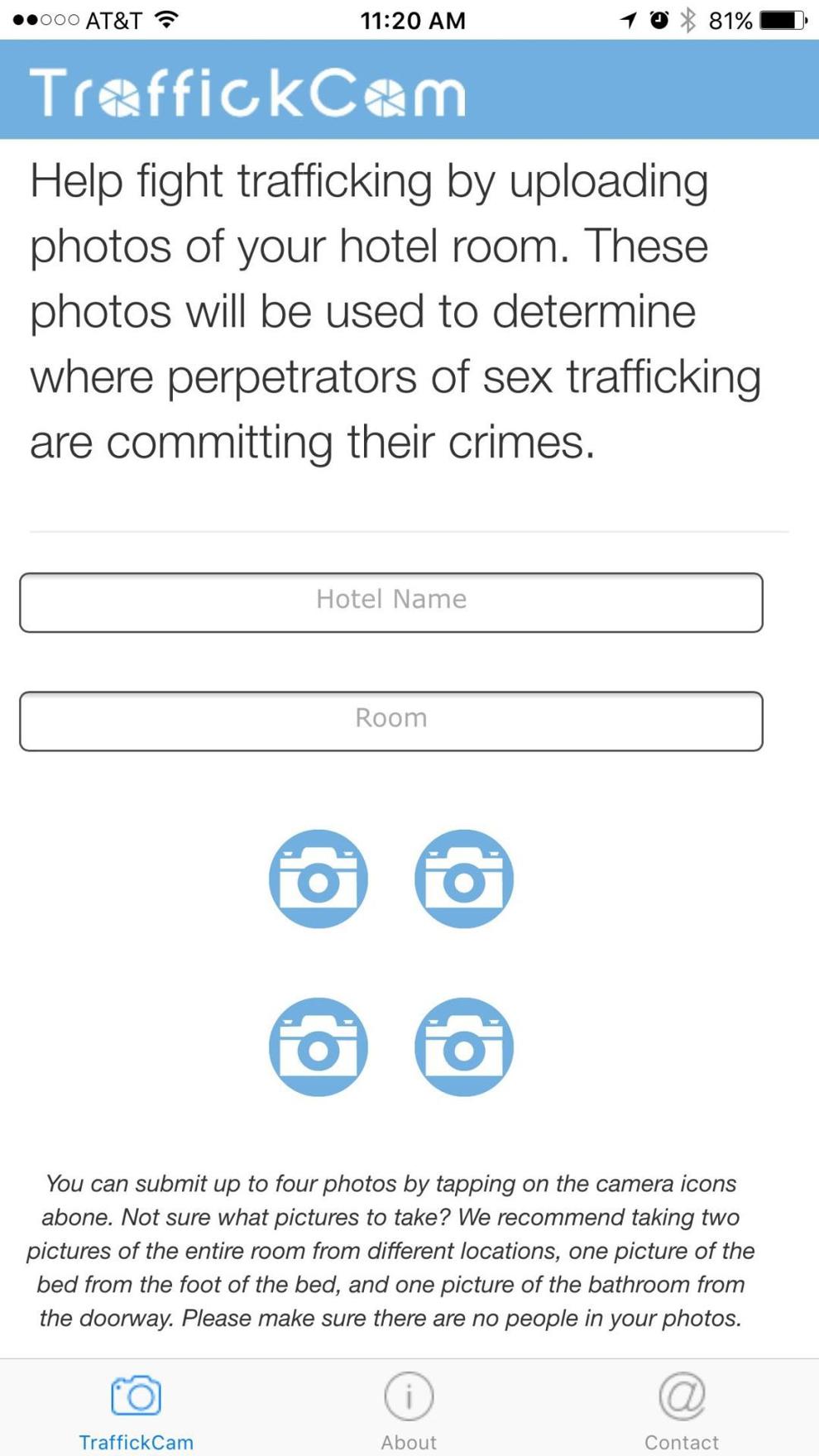 The app and technology could save detectives days and weeks of sorting photos and speed their response to a location of a pimp or a victim, said Molly Hackett, one of the three local women who came up with the idea of collecting hotel photos.
How effective is it? One of its inventors, Abby Stylianou, a Metro High School graduate with a passion for computer imaging analysis and social justice, said test trials are highly encouraging. About 85 percent of the time, the computer algorithm is able to deliver a hotel match in the first 20 photos it returns from the search.
If successful, the app has the potential to put a dent in the illicit sex trade that markets photos of minors on the internet through advertising sites such as Backpage.cοm. That site generates more than $37 million a year in revenue.
The FBI is also excited about the new technology.
"In this case, individual citizens who want to help stop sex trafficking but didn't know how, now have a tangible way to contribute," said William Woods, special agent in charge of the FBI's St. Louis Division.
One social justice group, the Congregation of the Sisters of St. Joseph, is so hopeful about the app's potential, it donated a $100,000 matching grant toward technology development.
Success ultimately hinges on how many people use the app to send photos to the database, said Hackett, a principal at Nix Conference and Meeting Management in Maplewood.
"There aren't many opportunities for anybody on any given day to make a difference in sex trafficking, but with this app, you really can," she said.
A bit of luck
For nearly a decade, Hackett and her co-workers Jane Quinn and Kimberley Ritter have been fighting sex trafficking of minors. As professionals and mothers who regularly do business with the hotel industry, the trio decided they had a moral responsibility to do something about sex trafficking in hotels.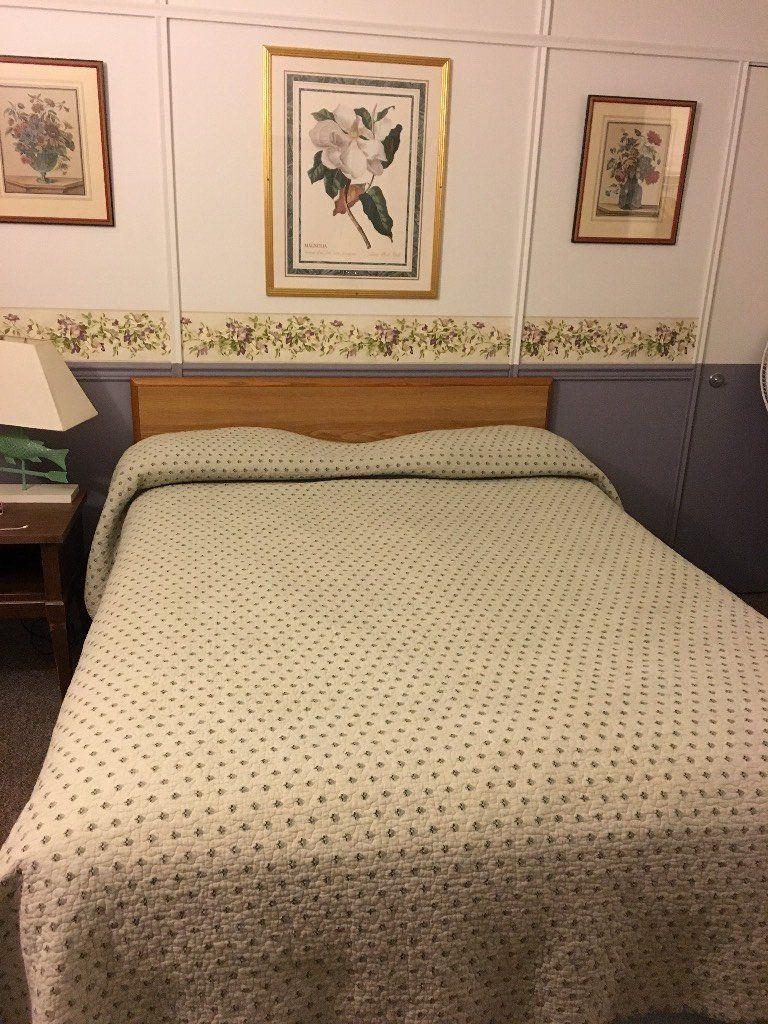 About 300,000 U.S. children are trafficked nationwide every year, according to UNICEF. Most victims are coerced into the illicit industry at ages 12 to 14. In the U.S., pimps frequently travel from city to city using hotels as a base of operation. St. Louis has been identified by the FBI as among the top 20 metropolitan areas in the U.S. with a high level of sex trafficking.
About five years ago Hackett and her colleagues developed a professional code of conduct among conference planners regarding minors and sex trafficking. It was intended to pressure hotels they do business with to better train employees to identify and deal with potential sex trafficking.
They went on to found Exchange Initiative, a resource center on sex trafficking prevention that in 2014 hosted a national forum in St. Louis. That same year the group started crowdsourcing travelers for cellphone photos of hotel rooms for a website they wanted to develop for law enforcement.
Hackett and her colleagues knew they were going to need technical support and connections in the computer industry. They had neither.
That's when they met Stylianou, a Washington University computer programming researcher in the School of Engineering and Applied Science. Stylianou had read a 2013 report in the Post-Dispatch about local efforts to reopen the case of Baby Jane Doe, the unidentified 1983 victim of a grisly unsolved murder that had bothered police for decades.
Investigators had to locate the child's unmarked grave at a local cemetery so they could exhume the body.
Because of that work, Stylianou won a seat in a local FBI Citizens Academy in 2014. One of the classes dealt with human trafficking and was conducted the same week the Post-Dispatch ran an article on Hackett and her colleagues' efforts to collect hotel photos.
Stylianou said, "I'd like to meet that lady because I can help her." It turned out a classmate sitting next to her knew Hackett. A meeting was set.
Photos wanted
Hackett said within minutes of meeting Stylianou and her mentor, Robert Pless, a professor of computer science and engineering, light bulbs went off.
"They were using all sorts of super, high-level coordinates of random photos taken outside and showing how they could find their original locations," Hackett recalled. "They said they could probably do this with interiors. While they're doing this, I'm touching my phone. And I asked them, can you make an app for us?"
So far more than 1.5 million photos have been uploaded to the database from more than 145,000 hotels. Stylianou said they need significantly more. Most of the photos collected so far have been "scraped" by the WU computer lab from internet travel sites such as Expedia.com, she said.
"Those are not necessarily the rooms where the victims are being trafficked," she said. "The reality is we believe we can do even better by getting pictures from the app that more accurately represent the hotels. So getting these pictures from travelers is hugely important."