ST. LOUIS — A St. Louis record producer-turned-life insurance agent was indicted Thursday in connection with an alleged murder-for-hire plot to kill the grandson of Sweetie Pie's owner Robbie Montgomery.
A producer of Nelly's hit 2002 album "Nellyville," Waiel "Wally" Yaghnam, is the third person charged in the case, after Montgomery's son and a Memphis, Tennessee, woman were charged Wednesday with facilitating the scheme.
Yaghnam, 42, faces one charge of conspiracy to commit wire and mail fraud, as federal prosecutors say he worked with Timothy Norman, Montgomery's son, to fraudulently obtain a life insurance policy on his nephew, Andre Montgomery Jr. Yaghnam worked as Norman's insurance agent, prosecutors say.
Prosecutors say Yaghnam and Norman made false statements on life insurance applications for Montgomery Jr., lying about the teen's income, net worth, medical history, employment and family background.
Norman, 41, became the sole beneficiary on a $450,000 life insurance policy for Montgomery Jr., his nephew, in 2014. The nephew was fatally shot in St. Louis two years later, and prosecutors say Norman tried unsuccessfully to collect on the policy one week after his death.
Norman and Montgomery Jr. both appeared alongside family matriarch Robbie Montgomery in the reality TV show "Welcome to Sweetie Pie's," which ran for five seasons on OWN. The show featured Sweetie Pie's, a St. Louis-based soul-food restaurant business owned by Robbie Montgomery.
Four days after Montgomery Jr.'s death, prosecutors say Norman contacted Yaghnam, his insurance agent, to collect the benefits. Prosecutors say the policy was for $200,000, as well as a $200,000 accidental death rider that would pay out if Montgomery died of something other than natural causes, and another $50,000 rider that would pay out if Montgomery died in the next 10 years.
Norman and Terica Ellis, 36, of Memphis, were indicted by a federal grand jury Thursday after each was charged one day earlier with conspiracy to commit murder for hire, or murder for hire resulting in death. Norman was also indicted Thursday on an additional charge of conspiracy to commit wire and mail fraud.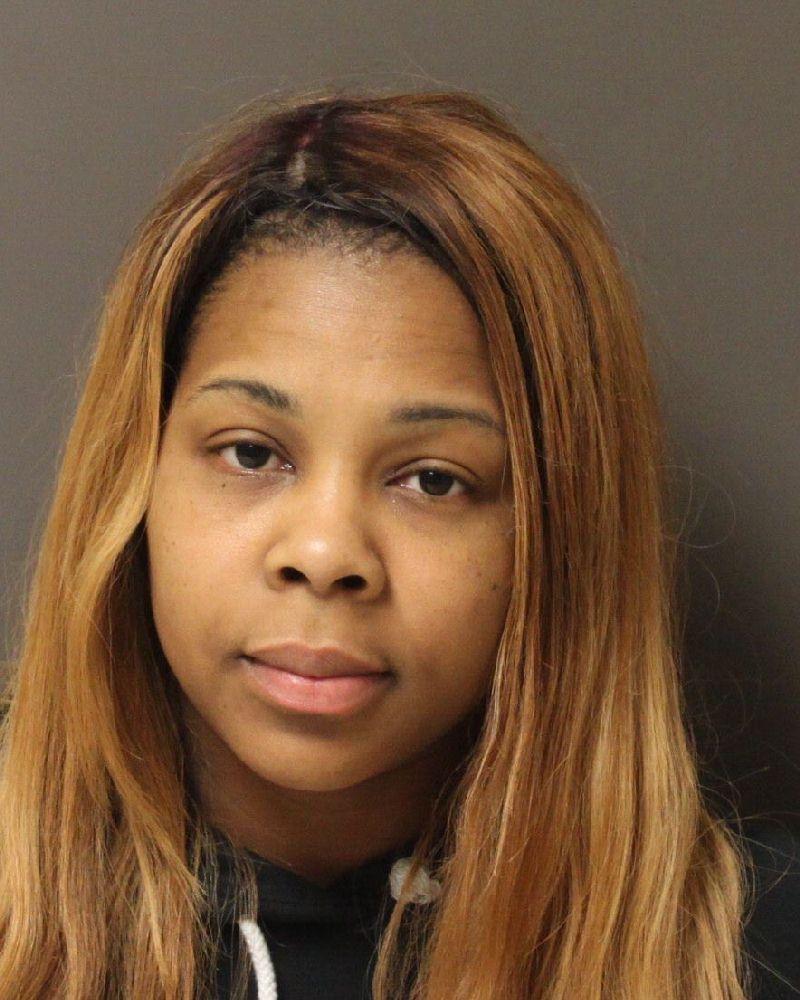 According to court documents, Norman and Ellis were both in St. Louis the day Montgomery Jr. was killed using temporary phones that were activated the same day as the killing. Prosecutors say Ellis texted Montgomery Jr. to receive his location, then called Norman from the same phone.
Ellis' cellphone data shows she was near the scene when Montgomery Jr. was murdered that day. Following the killing, Ellis called Norman and traveled back to Memphis. She then deposited more than $9,000 into several bank accounts in the following days.
Norman was a business partner in Sweetie Pie's, and opened several restaurants outside the St. Louis market before being sued by his mother in 2016 for copyright infringement.
If convicted, the maximum penalty for conspiracy to commit murder for hire is life imprisonment or death and a $250,000 fine. The maximum penalty for conspiracy to commit wire and mail fraud is 20 years imprisonment and a fine of $250,000.
Kevin Johnson of the Post-Dispatch contributed to this report.
Tim Norman's reality TV storyline often featured his search for redemption, making Tuesday's federal charges even more shocking to fans of the show.