ST. CHARLES COUNTY — Carol Alford often joked about her run-in with an accused killer. With a woman who tried to lure her into her SUV with false claims about being a TV producer seeking help to reenact a 911 call.
But it wasn't until four months after that woman, Pamela Hupp, fatally shot a mentally disabled man that the jokes ended.
That's when St. Charles County Prosecuting Attorney Tim Lohmar told Alford his theory about Hupp's plans.
"Then it started to become real because I sat there listening to Tim tell me how I was supposed to die," Alford said. She said she lost feeling in her lower body. "I could feel my heart pounding and that was it."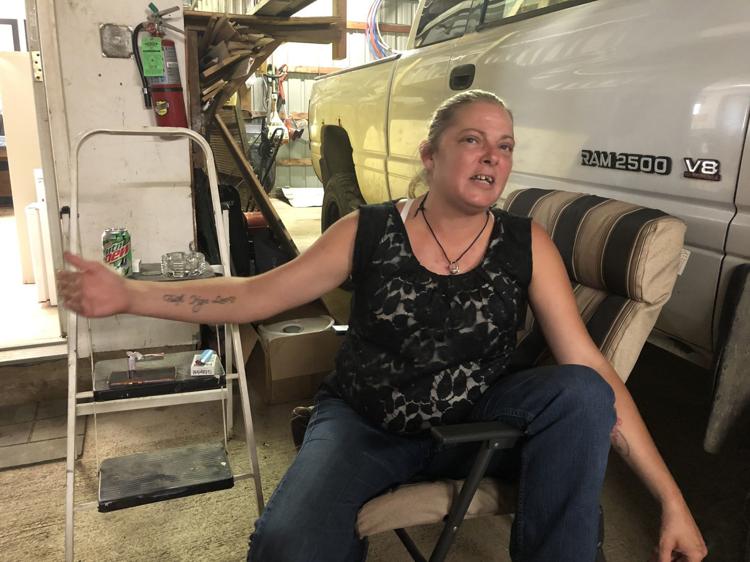 Alford spoke to the Post-Dispatch Thursday, the day after Hupp admitted that prosecutors had enough to convict her of first-degree murder in the Aug. 16, 2016 death of Louis Gumpenberger, 33. As part of the plea deal, Hupp will be sentenced to life in prison without parole in August.
Lohmar has said Alford provided an important link for investigators to figure out the story Hupp used to lure Gumpenberger to her home.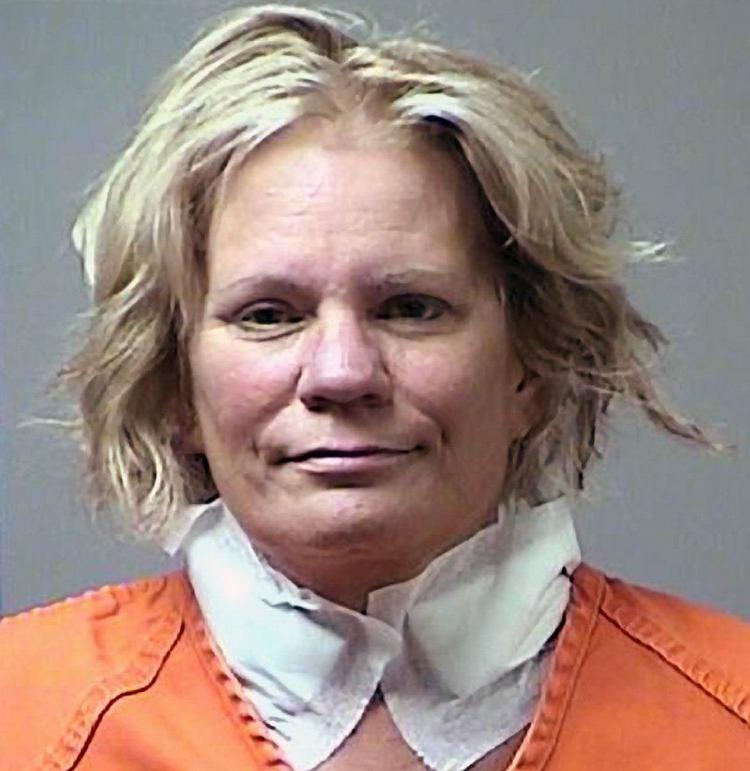 'I knew she was up to something'
Alford was off work on medical leave for stress-induced seizures at the time. She worked for a Verizon contractor, and is now a property manager.
She was cleaning house, and took her beagle, Mimzie, outside for a bathroom break when Hupp drove by. Alford thought Hupp might be a new neighbor, until she drove back by, stopped and stared.
Hupp asked, "Do you babysit?" Alford recalled.
Alford was puzzled, thinking, "Who in their right mind would ask a stranger in a trailer park to babysit?"
"Naw, bitch, I don't babysit," Alford responded.
Hupp switched tactics, claiming that she was a producer for NBC's "Dateline" seeking someone to reenact a 911 call. She offered "$1,000 cash under the table." She said she was from Chicago and that the show rented a trailer in the park to do the taping.
But she had no Chicago accent and was driving an SUV with Missouri plates and no rental car sticker.
Alford was intrigued by the switch in stories, and bored. She is also far from shy. Lohmar on Wednesday called her a "firecracker." She boasts that she's beaten cancer twice — cervical cancer in her 20s and breast cancer in her 30s, and says you only die once.
She also thought of the children in the neighborhood. "I knew she was up to something. My thought was, if you're going to hurt somebody, I'm gonna make damn sure it's not a kid."
Hupp told Alford that she could not bring her cellphone, wallet, cigarettes or keys, "because the producers don't like clutter."
Alford did not comply. She put her dog in the house, dialed 911 and locked her phone without completing the call, before pocketing the phone and a kitchen knife. She hid a pocket knife that she slid up one sleeve of her pullover.
"And then I climbed in her car. I wanted to know what she was up to," she said.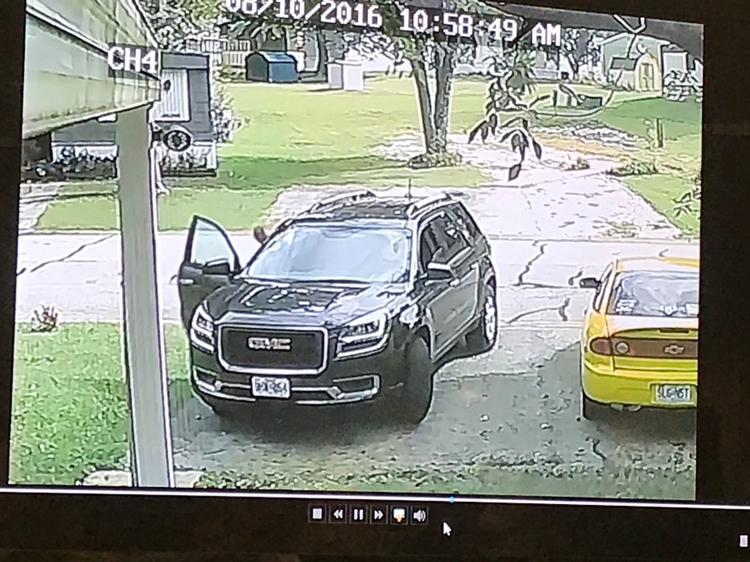 Hupp took a turn that would lead her out of the neighborhood, and now claimed to be taking Alford to a house that producers had rented near some shops in Lake Saint Louis. But Alford knew there were no houses there.
She told Hupp that she needed to go home to lock the door and get her shoes.
When she got inside her home, she called her son and told Hupp that he was sick and that she needed to go pick him up. She couldn't do the taping. Hupp tried to argue, but noticed Alford's surveillance camera and quickly left.
But it was too late, that camera captured both her license plate and a clear view of her face. Lohmar said Wednesday.
After Alford called the park manager and alerted neighbors, she called police. They came out to review the video and said they would be in touch.
She didn't hear back until she got a cryptic call from police days after Gumpenberger had been shot. A St. Charles County police officer had remembered her call, and notified O'Fallon detectives.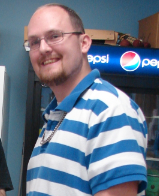 A killer's strategy, explained
They think Hupp told Gumpenberger a similar story, and successfully lured him to her home, where she shot him while on the phone with 911.
They say she was trying to blame Russell Faria for her kidnapping in an attempt to divert attention from herself related to the 2011 fatal stabbing of Faria's wife, Elizabeth "Betsy" Faria, in their home outside of Troy, in Lincoln County.
Although he had multiple alibi witnesses, Faria was convicted of his wife's murder. That conviction was overturned amid questions about the conduct of his trial, including why Russell Faria's lawyers weren't permitted to blame Hupp for the murder. Hupp was the last person known to have seen Betsy Faria alive. She changed her story about the night of the murder multiple times and was the beneficiary of one of Betsy Faria's insurance policies.
Lohmar said Wednesday that O'Fallon detectives had their suspicions about Hupp's story almost immediately. Lohmar said there was a 911 call that sounded off and Hupp's story sounded like it had been cooked up by a schoolkid, as well as crime planning he called "sloppy."
Gumpenberger was also physically and mentally incapable of carrying out the crime because he suffered a traumatic brain injury in a vehicle crash, prosecutors said. They also found records indicating that Hupp bought the knife he purportedly used and took the $900 in cash out of the bank that was supposed to be a preliminary payoff for the kidnapping.
Alford said because Hupp mentioned Lake Saint Louis, Lohmar believed that Hupp was going to kill Alford at the home where Faria was staying or dump the body there. Alford said she stopped Lohmar, not wanting to know more.
"It scares the hell out of you. You lose sleep when somebody tells you how you were supposed to die," she said.
Alford vehemently denied that she was a Hupp victim, or a hero for placing herself in danger. She says she was just in the right spot at the right time.
"God put her in my path because he knew she needed to be stopped," she said.