ST. LOUIS • The random round hole in the back door of a town house near downtown is deceivingly small. About half the size of a marble, it marks one sudden stop on the ravaging path of a stray bullet.
A sequence of holes continues inside, through folding doors that most days hide a washer and dryer. Then into the living room, where the bullet ricocheted and finally lodged in the wall near decorations that encourage happiness, wisdom, love and harmony.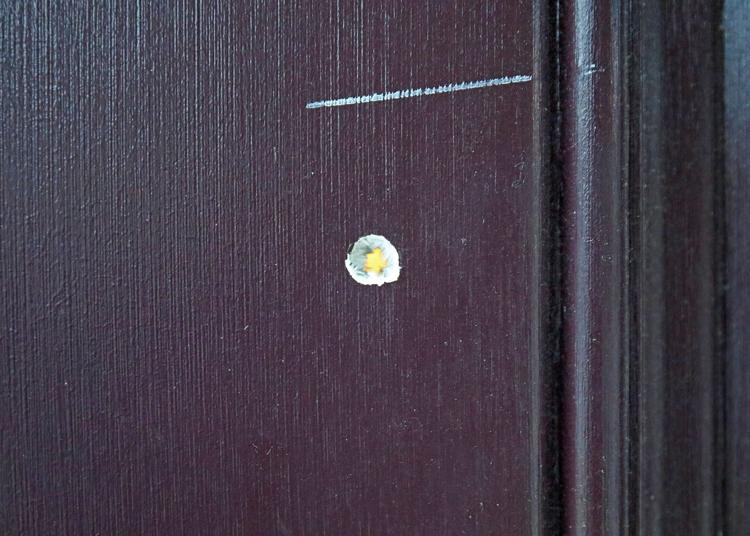 Part of a rite of passage to eventual independence for many people her age, she was doing laundry inside her mother's home. The bullet, in addition to going through the doors and wall, went through her neck, severing her spinal cord.
Family said Tuesday that she is paralyzed, with no feeling below the shoulders.
The maroon fiberglass back door didn't shield her from the violence that unfolded around 1:45 p.m. behind the home in the 1400 block of North Ninth Street.
Officials said two gang squad officers pulled into a back parking area of Cambridge Heights Apartments in an unmarked Grand Prix. They wanted to question a person of interest. That man responded by unleashing a barrage of gunfire from a high-caliber assault rifle, injuring the fleeing officers, who sped off for safety.
Officials said an officer fired one shot. They said they believe Collier was hit by a round from the suspect's assault rifle, due to the line of fire and the power of the weapon.
Devonte Morgan, 24, who lives in the same area, has been arrested and charged with three counts of first-degree assault, three counts of armed criminal action and unlawful possession of a firearm. He previously served time in prison for the 2011 attempted armed robbery of a man in the parking lot of the Maplewood Walmart.
In 2016, he was blinded in one eye when somebody shot him in the same spread of apartments and town homes, neighbors said. Police said that case is still under investigation.
"As a mother, you are supposed to raise your children to know right from wrong," said Mia Caddell, whose daughter was paralyzed. "When you allow children to raise themselves, this is the result."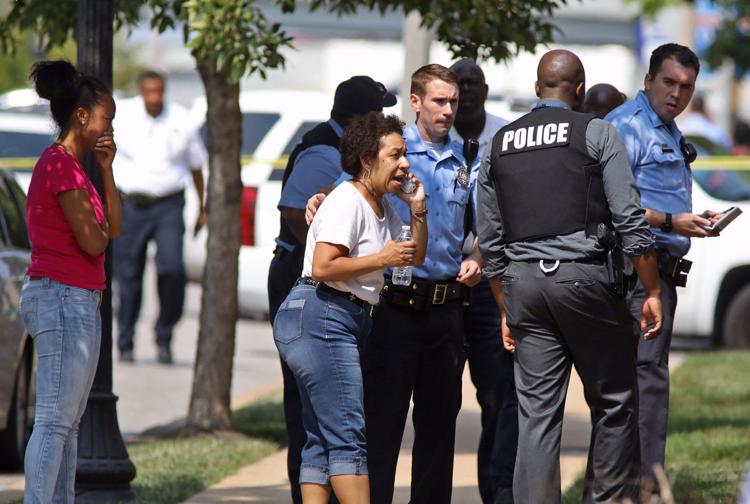 She was frustrated by violence in the area, which includes homes subsidized by the St. Louis Housing Authority. Other residents said they are awakened by gunshots at night and frightened during the day.
"It shook the apartment," nearby resident Tanisha Brant, 24, said of the Sept. 1 shooting that injured Collier and the officers. "I could feel it in the ground, vibrating."
Officials said the officers, a man and woman, are recovering well from being shot in the legs and hands. They were also hit in the face by fragments. They've gone home from the hospital but aren't back at work.
Collier is still at St. Louis University Hospital. She has a feeding tube and is learning to breathe without a ventilator.
"She cannot feel her legs," said her mother. "She cannot feel her arms. She cannot go home to her children."
She said Morgan, the alleged shooter, is in jail "but he can still wash his face, brush his teeth and go to the bathroom. She can't do anything."
She's overwhelmed by the thought of helping long term. A GoFundMe page set up to help pay expenses has raised $710. Collier is a certified nurse's assistant and was supposed to start a new job last week. She also has two children, Dominique, 5, and D'Marri, 1, who was with her mother at the time of the shooting.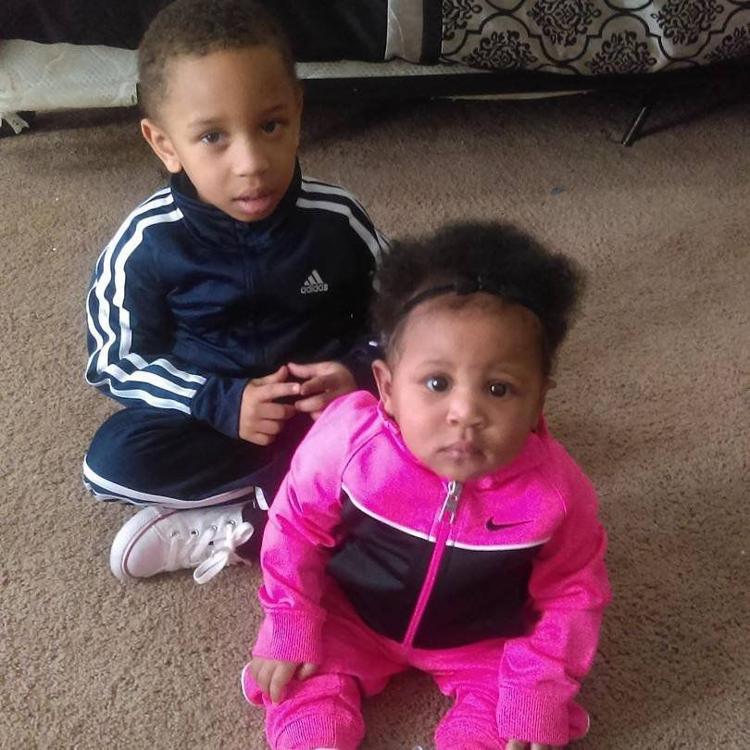 "She (D'Marri) was covered in her mother's blood when I walked through the door," Caddell said of discovering the scene. She was coming home with Chinese food for everyone.
She and other relatives said they want more details about the case and to hear plans from public officials to better manage low-income housing and stem violence more broadly in the city.
Carla Austin, Collier's cousin, said the family doesn't blame police but still wants the incident explained.
"How come no one is following up?" Austin said. "Who helps us after the aftermath of violence? Who consoles us? The city isn't saying anything. The mayor, she hasn't reached out. The governor has. We are probably going to reach out to him."
Austin said Republican Gov. Eric Greitens prayed over Collier at the hospital after the shooting, but she hasn't heard from officials since.
"We can't just wash it under the rug," she said. "Somebody's child was hurt."
Officials at the police department and circuit attorney's office wouldn't release more details about the shooting because it's under investigation.
Cheryl Lovell, executive director of the St. Louis Housing Authority, said $1 million is spent each year for policing four areas in the city that have a lot of families, including Cambridge Heights.
"There is nobody on a lease with a criminal history, but it's possible that people who visit do," Lovell said. "We do criminal background checks on everybody who moves in."
Koran Addo, spokesman for Mayor Lyda Krewson, said the mayor has made public comments about Collier at three events since the shooting. He said the mayor plans to reduce crime by working with the police department to focus on known violent offenders and areas most affected by crime. He said separate gang and drug units have recently been re-established.
"It's not just about police and arresting our way out of the problem," Addo said. "We have to have something for people to do. Recreation. Summer jobs. Social workers in the police department."
The Sept. 1 shooting that paralyzed Collier and injured two officers happened a block away from the Youth and Family Center, a nonprofit that provides programming and recreational opportunities for children and adults.
Employees there knew Morgan, the alleged shooter. He played basketball during open gyms. They said there is gang activity in the area.
"The conditions of the neighborhood provide challenges that young people face, but they come to our center," said Paul Faber, executive director. "They respect our center. People tend to regard us as a safe haven."